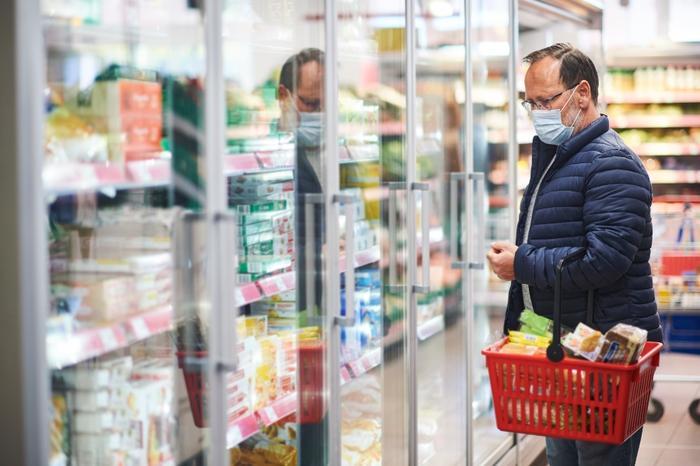 A new study conducted by researchers from Michigan Medicine explored how older consumers' pre-COVID-19 habits regarding grocery shopping and eating at restaurants could change in the wake of the pandemic. 
Based on survey responses, the researchers recommended that older consumers prioritize healthy eating both during the pandemic and beyond. They also hope that older consumers understand their risk for infection and make healthy choices when grocery shopping in stores, eating out, or gathering with friends. 
"Public health guidance to avoid infection will continue to alter food-buying habits for many older people and those with health conditions, so further support for them may be needed to ensure healthy habits continue," said researcher Julia Wolfson, PhD. "That could include more assistance with online ordering for no-contact pickup or delivery." 
Making the safest choices
In conjunction with AARP, the researchers analyzed over 2,000 responses to the National Poll on Healthy Aging. All survey respondents were between the ages of 50 and 80. 
These responses were all recorded prior to the COVID-19 outbreak, and the survey assessed older consumers' typical habits regarding grocery shopping, cooking, and restaurant outings. The study revealed that the majority of respondents opted to grocery shop in-store as opposed to using a delivery service, while 11 percent reported eating out at restaurants at least one time per week. 
However, most of the participants reported cooking most of their meals at home before the pandemic even started. This is promising information, as this means most older consumers were prepared to continue cooking for themselves amid restaurant closures and the cancellation of social gatherings. 
Restaurant openings and poor eating habits
With restrictions beginning to loosen, the researchers fear that restaurant openings will entice older consumers to not only take a break from cooking, but also indulge in unhealthy options. Prior to the pandemic, a good portion of the participants had confidence in their healthy eating habits; however, the researchers fear that some of that diligence will fall to the wayside when letting someone else do the cooking. 
"As restaurants begin to reopen for dining or carry-out, the less-healthy options may beckon for those who have been cooking almost entirely at home," said researcher Cindy Leung. "Restaurants could support healthy eating by making sure affordable healthy options are available on menus and making sure nutrition information is transparent and easily available." 
These unhealthy eating habits were most concerning for those who lived alone, as 25 percent of the study participants reported eating all of their meals by themselves. The researchers hope that as small social gatherings start to crop up again, healthy eating will be a priority, as it could greatly benefit older consumers' overall health. 
"As people begin to have small gatherings, social isolation might ease for those who have been living and eating alone all spring," said researcher Dr. Preeti Malani. "But as friends and family cautiously begin to gather with older adults, we should do so with a focus not just on preventing infection, but also on supporting healthier eating habits for everyone."