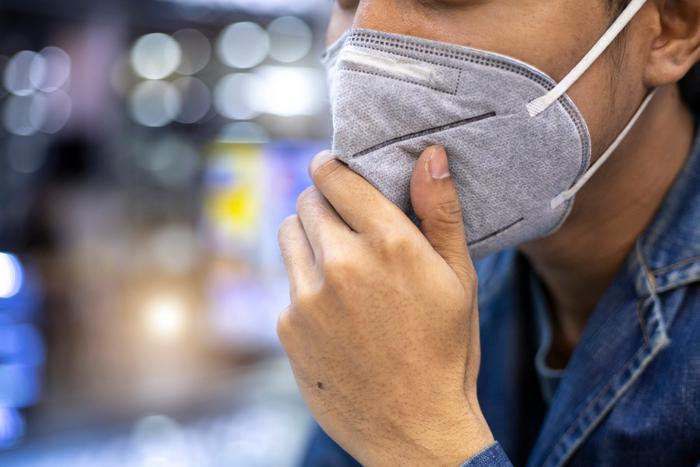 Coronavirus (COVID-19) tally as compiled by Johns Hopkins University. (Previous numbers in parentheses.)
Total U.S. confirmed cases: 15,413,913 (15,189,410)
Total U.S. deaths: 289,970 (286,521)
Total global cases: 69,139,809 (68,469,834)
Total global deaths: 1,574,294 (1,561,953)
More than 3,000 deaths on Wednesday
Wednesday was America's deadliest day for the coronavirus (COVID-19), with more than 3,000 deaths attributed to the disease. The number of deaths has been moving steadily higher since mid-November.
The COVID-19 Tracking Project at Johns Hopkins University put the official death toll at 3,124, the most ever recorded in a 24-hour period. Deaths have risen in tandem with a sudden rise in infections.
In a new forecast, the U.S. Centers for Disease Control and Prevention (CDC) said it now expects another 24,000 deaths in the U.S. over the next four weeks.
FDA begins final  review of vaccine data
A panel of outside experts advising the U.S. Food and Drug Administration (FDA) has begun reviewing data from the clinical trial of the COVID-19 vaccine developed by Pfizer and BioNTech. A recommendation is expected by Friday.
Doran Fink, deputy clinical director of the FDA's division of vaccines, said this week that the agency won't stop monitoring the use, manufacturing quality, benefits, or risks of vaccines, even after they have been approved. In a joint statement, FDA Commissioner Dr. Steven Hahn and Dr. Peter Marks, director of the Center for Biologics Evaluation and Research, said efforts are being expedited to approve a vaccine, but not at expense of sound science and decision making. 
"We will not jeopardize the public's trust in our science-based, independent review of these or any vaccines," they said. There's too much at stake."
New jobless benefit claims take off again
There was a big increase in the number of Americans filing claims for unemployment benefits last week. The Labor Department reports that claims totaled 853,000, a significant increase from the revised 716,000 the week before.
Last week saw the largest number of benefit applications since Sept. 19. Economists, who were expecting a lower number, say it points to the struggle the economy is experiencing because of the virus.
Just as troubling, the Labor Department said continuing unemployment claims increased by 230,000 to 5.76 million. That number had been trending lower over the last three months.
Southern California fueling that state's virus surge
California health officials who are trying to track the state's surge in COVID-19 infections and deaths have pointed a finger at Southern California and the Central Valley. They say deaths from the virus are rising despite the region's younger demographic.
A Los Angeles Times analysis of data shows that more than 300 fatalities were reported in Los Angeles County, with nearly 80 in San Bernardino County. Riverside and San Diego counties both recorded 70 deaths, and Orange County reported 60 fatalities.
Ten mostly rural counties in California reported having no intensive care unit beds available on Wednesday, according to state health data analyzed by Reuters. 
The new frontier of vaccines
Researchers at Penn State Health have issued guidance to the public to provide more information about mRNA vaccines, the type developed by Pfizer and Moderna and the ones most likely to be available first to Americans. In a way, they say it's uncharted territory.
"This type of vaccine — mRNA — has been studied before," said Dr. Catharine Paules, an infectious diseases physician at the Milton S. Hershey Medical Center. "But this will be the first time they've been authorized for use broadly in the United States."
Researchers are highly optimistic that these vaccines will be safe and effective. Unlike traditional vaccines, they say mRNA vaccines don't contain the virus itself but use a piece of genetic material from the virus to trigger an immune response.
Around the nation
Ohio: Ohio's curfew, enacted Nov.19, expires today, but few expect an all-clear signal from the governor while cases of the virus are increasing. Gov. Mike DeWine is expected to extend the curfew, which requires people to stay at home during the overnight hours.

Washington: An appellate judge has ruled that the owner of Anytime Fitness gyms in Yakima does not have to pay fines levied by the state for allegedly violating virus mitigation rules. The judge said the Washington state Department of Labor and Industries did not show sufficient evidence to justify the penalty.

Connecticut: Gov. Ned Lamont said the state is exploring the possibility of offering financial aid to Connecticut's restaurants. Over 600 restaurants in the state have permanently closed their doors due to the pandemic.