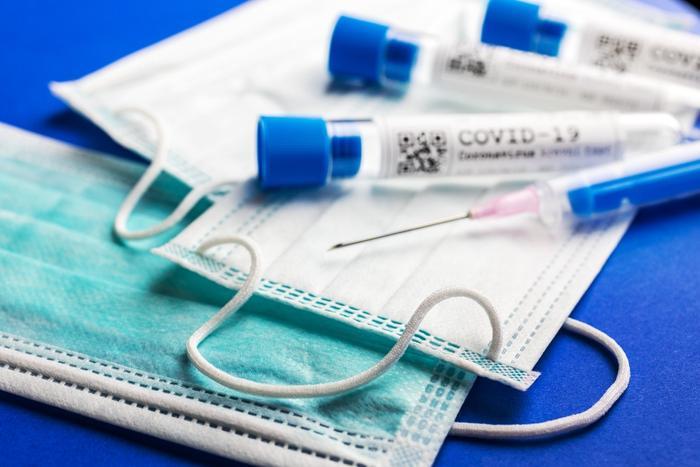 Coronavirus (COVID-19) tally as compiled by Johns Hopkins University. (Previous numbers in parentheses.)
Total U.S. confirmed cases: 1,835,681 (1,812,742)
Total U.S. deaths: 106,312 (105,262)
Total global cases:6,425,284 (6,309,107)
Total global deaths: 381,528 (376,445)
Fauci: Vaccine may provide limited immunity
Dr. Anthony Fauci, a key White House health adviser, has raised questions about how long a vaccine against the coronavirus (COVID-19) might protect someone from getting sick. In an interview with the Journal of the American Medical Association (JAMA), Fauci said it's possible any vaccine might only provide temporary protection.
"When you look at the history of coronaviruses, the common coronaviruses that cause the common cold, the reports in the literature are that the durability of immunity that's protective ranges from three to six months to almost always less than a year," Fauci said. "That's not a lot of durability and protection." 
The National Institute of Allergy and Infectious Diseases (NIAID), the agency Fauci leads, has been collaborating on a vaccine candidate with Moderna.
Final curtain?
AMC, the nation's largest chain of movie theaters, has struggled during the coronavirus shutdown. Now, looking to the future, the company says it isn't sure it can survive as people social distance and stay away from large venues.
The company estimates it may have lost $2.1 billion to $2.4 billion in the first quarter that ended March 31. It revealed revenue was down $941.5 million, a nearly 22 percent drop from the $1.2 billion it earned in the same quarter last year. 
"We are generating effectively no revenue," AMC said in a regulatory filing.
Social distancing in a protest 'not practical'
Footage of protest gatherings in large cities show very little social distancing, and New York Mayor Bill de Blasio says he's fine with that. At a briefing, he rejected a reporter's assertion that if the city's restrictions are waived for protest marches, it should also apply to church services.
"When you see a nation — an entire nation — grappling with an extraordinary crisis that's deep-seated in 400 years of American racism," de Blasio said during an hour-long press conference. "Sorry, that is not the same question as the understandably aggrieved store owner or the devout religious person who wants to go back to religious services."
Former U.S. Food and Drug Administration (FDA) Commissioner Dr. Scott Gottlieb is among the health officials who have publicly worried that mass demonstrations where people are in close contact may cause a spike in coronavirus cases.
2.7 million jobs disappeared in May
An early look at May employment figures shows that the damage was deep, but not as deep as previously feared. In its monthly report on private payrolls, ADP revealed that the economy shed 2.7 million jobs last month.
The job losses occurred across the board in businesses of all sizes. Large companies with 1,000 or more employees lost the most jobs, at 1.3 million.
A more comprehensive view of the carnage in the job market comes Friday when the Labor Department releases its non-farm payroll report for May.
Report measures impact on spas, salons
Beauty parlors and nail salons are among some of the hardest-hit businesses during the coronavirus, and a new report measures just how deep the damage goes.
A report by The Business Research Company says the personal care services industry is a hands-on industry, and the individuals involved are highly susceptible to the risk of transmission. This is discouraging people from accessing beauty services. 
In addition to closings and disruptions to the supply chain, the report notes tjat self-isolating consumers have been relying on at-home products such as natural and home-made facials, lotions, and essential oils to take care of themselves. 
Around the nation
Illinois: The state has loosened liquor regulations and is now allowing bars and restaurants to sell mixed drinks for delivery and pickup. The move is an outgrowth of shutdown orders that have kept patrons away. The measure passed overwhelmingly in both chambers of the legislature.

Colorado: The state health department has announced changes to the way it reports deaths from the coronavirus. The changes were made to bring Colorado into alignment with the way the Centers for Disease Control and Prevention (CDC) prefers the deaths to be counted.

Florida: Wild Florida, a wildlife attraction, hopes to provide some diversion for frontline workers. The recently reopened park has announced free admission for these workers from June 8-13, during "Gator Week."