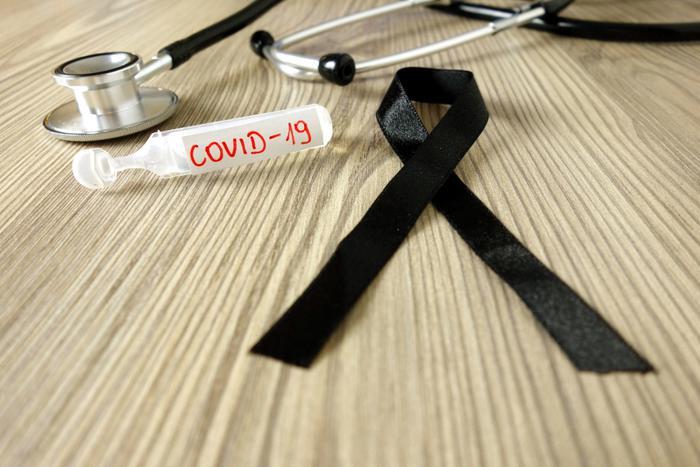 Coronavirus (COVID-19) tally as compiled by Johns Hopkins University. (Previous numbers in parentheses.)
Total U.S. confirmed cases: 5,204,792 (5,161,612)
Total U.S. deaths: 166,148 (164,994)
Total global cases: 20,672,105 (20,412,501)
Total global deaths: 750,490 (744,211)
1,500 deaths in a day
On Wednesday, the COVID-19 Tracking Project at Johns Hopkins University reported more than 1,500 deaths from the coronavirus (COVID-19) in the U.S., making it the deadliest single day for the virus in more than two months.
The spike in deaths follows a jump in reported cases that began in mid-June and has only begun to decline. Health policymakers say deaths usually lag cases because many victims who eventually die remain hospitalized for weeks.
New unemployment claims fall below 1 million
The Labor Department reports that new claims for unemployment benefits last week totaled 963,000 -- the first time claims have been under 1 million since the economy shut down in late March. 
In the week ending August 8, the advance figure for seasonally adjusted initial claims fell by 228,000 from the previous week's revised level. The previous week's level was revised up by 5,000 from 1,186,000 to 1,191,000. 
Despite the improvement, unemployment remains historically high and is providing a drag on the economy. The jobless rate in July was 10.2 percent. Making life even more difficult for those on unemployment is the fact that relief under the CARES Act expired at the end of July and Congress has been unable to agree on extending it.
A stark warning from the CDC
If it isn't clear by now, Dr. Robert Redfield, director of the U.S. Centers for Disease Control and Prevention (CDC) wants to drive home the point. Follow coronavirus safety procedures or risk having the worst public health disaster in history this fall.
In an interview with WebMD, Redfield says Americans have to do four simple things --  wear a mask, social distance, wash your hands, and be smart about crowds.
"I'm not asking some of America to do it," he said. "We all gotta do it."
Not everyone loves New York
The migration from the cities to the suburbs appears to be picking up steam, especially in New York City. What appeared at first to be a trickle of people moving out of the city now looks like a tidal wave.
CNBC reports that the number of vacant apartments available for rent in Manhattan has reached its highest level in recent history, exceeding 13,000. In the wake of the coronavirus and civil unrest, residents appear to be fleeing the city.
As a result, the normally pricey real estate is being offered at relatively bargain rates. Landlords are reportedly offering nearly two months free rent to lure in tenants.
Might as well park those school buses
School district leaders have agonized over whether to reopen classrooms this fall. Those who have decided to allow in-person education have presented parents with a decision of their own -- how to get their children to school. 
A survey by Cars.com suggests that the inconvenience of driving their kids to school is an acceptable alternative for many parents who want to avoid exposing their children to crowded school buses. Fifty-five percent of parents say they plan to drive their children to and from school.
"Interestingly, we're seeing a significant increase in the number of families planning to carpool with friends or neighbors, which may mean parents feel it's still a safer alternative to the school bus," said Jenni Newman, editor-in-chief for Cars.com. 
Around the nation
Illinois: Gov. J.B. Pritzker has signed a law making attacks on retail employees enforcing mask rules a felony. "It's clear there is still an even greater need to get people to wear masks – especially to protect front line workers, whether they're at the front of a store asking you to put on your mask or whether they're responding to 911 calls to save those in distress," Pritzker said. 

Texas: State health officials are worried about a significant drop in coronavirus testing in the state. They say that presents a potentially dangerous problem as schools prepare to reopen in the state. 

Florida: United Airlines is betting that the coronavirus will be under control by winter and that consumers in northern states will be ready to fly again. It's added more flights to Florida destinations during the fall and winter months, particularly Orlando and Miami.