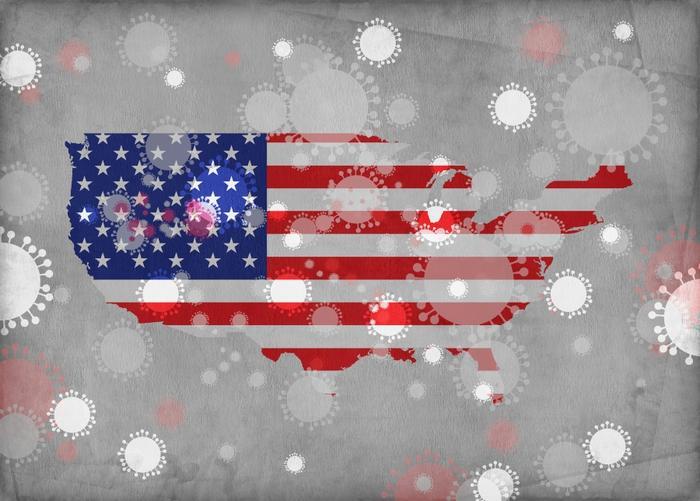 Coronavirus (COVID-19) tally as compiled by Johns Hopkins University. (Previous numbers in parentheses.)
Total U.S. confirmed cases: 1,703,989 (1,684,173)
Total U.S. deaths: 100,651 (99,123)
Total global cases: 5,731,837 (5,626,047)
Total global deaths: 356,606 (351,815)
100,000 deaths and counting
The official U.S. death toll from the coronavirus (COVID-19) has moved past the 100,000 mark and is still climbing. Nearly all the deaths have occurred in the last four months.
No other country has close to the number of coronavirus cases or deaths that the U.S. has faced. The next closest country is the United Kingdom, with 37,542 deaths. India, which has a much larger population than the U.S., has only 4,500 confirmed deaths.
Don't bet on casinos' safety
Cell phone tracking has shown how the huge crowds on Atlantic beaches over the Memorial Day weekend have dispersed across the country, raising concerns among health officials any infected people could set off another COVID-19 outbreak.
While former Food and Drug Administration (FDA) Commissioner Dr. Scott Gotliebb says that's concerning, he said outdoor gatherings appear less likely to spread the virus than large groups in close quarters indoors. For that reason, he says he does have some concerns about Las Vegas casinos reopening.
"Those are the kinds of settings where I think you have more risk, where you have a lot of people crowding together, coming and going in indoor settings for sustained periods of time," Gottlieb said on CNBC this morning.
Nevada casinos are scheduled to reopen next week. 
The pace of unemployment is slowing
There were 2.1 million new claims for unemployment benefits in the previous week as the pace of joblessness continues to slow. While that number is nearly 10 times higher than a typical week before the pandemic hit, it's well below the 6.9 million recorded at the end of March.
Lockdowns that closed businesses and forced many to quickly go under have been the major driver of unemployment. While some economists think we're approaching a bottom, a lot of damage has already been done.
In a separate report today, the Commerce Department said Gross Domestic Product (GDP), the measure of economic activity, shrank by 5 percent in the first quarter.
Airlines face more turbulence
The nation's airlines see brighter skies ahead as travel restrictions begin to be lifted and bookings increase. At the same time, they face a decline in business and numerous restrictions that make profits out of the question.
Delta Airlines has started offering employees buyouts as it seeks to trim its payroll. It, along with other carriers, has seen a huge drop in revenue. As passenger traffic picks up, it will not come close to the level of profitability the company enjoyed before the pandemic.
On Wednesday, American Airlines announced that it is cutting 30 percent of its management and administrative jobs to deal with its mounting losses. "We must plan for operating a smaller airline for the foreseeable future," Elise Eberwein, one of the airline's executive vice presidents, wrote in a letter to employees. 
No masks allowed
As businesses begin to reopen, many are requiring customers to wear masks when inside their premises. In a sign of a growing culture war the pandemic and its shutdown orders have sparked, the Liberty Tree Tavern in Elgin, Texas is reopening with one simple rule -- no one wearing a mask will be allowed inside.
"If we're only allowed to be at 25 percent capacity, I want them to be 25 percent of people that aren't p-----, that aren't sheep," owner Kevin Smith told The Washington Post. "Being scared all the time isn't good for your health. It suppresses your immune system."
Smith's position does not appear to be an isolated case. In Kentucky, where some residents this week hanged an effigy of the state's Democratic governor, a gas station convenience store is also barring any customers wearing a face covering.
Around the nation
Illinois: Illinois has become the first state to meet all of the White House's recommendations for safely opening businesses. Starting tomorrow, the state will begin Phase 3 of its reopening after seeing a two-week decline in positive test results per 100,000 population.

Oregon: Two churches have filed lawsuits against the state, targeting an order that limits the size of congregations at church services. Gov. Kate Brown's order limits the size of gatherings at church services to no more than 25 people. 

Rhode Island: State Senator Elaine Morgan has penned an open letter calling on state officials to immediately reopen Rhode Island with no restrictions. Morgan, a Republican, charged that Gov. Gina Raimondo's plan to slowly reopen the state is a violation of citizens' rights.