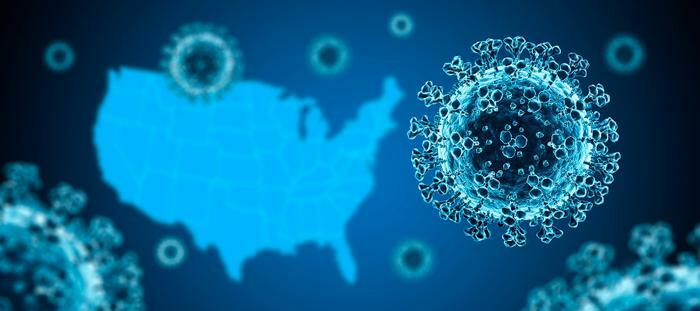 Coronavirus (COVID-19) tally as compiled by Johns Hopkins University. (Previous numbers in parentheses.)
Total U.S. confirmed cases: 33,487,415 (33,476,053)
Total U.S. deaths: 600,313 (599,975)
Total global cases: 176,721,173 (176,353,405) 
Total global deaths: 3,824,424 (3,814,010)
U.S. death toll tops 600,000
Even with the virus in decline and fewer people being treated for it in hospitals, the U.S. has passed another grim milestone. Total deaths from the virus, going back to early 2020, now exceed 600,000.
The daily death toll in the U.S. peaked in early January when it averaged around 3,300. But it soon began dropping as the population aged 65 and over -- the most vulnerable to the virus -- began to be vaccinated. 
An analysis of data collected by The COVID-19 Tracking Project at Johns Hopkins University shows that the U.S. has averaged fewer than 500 deaths a day since the beginning of this month.
Experts: America's COVID-19 dangers aren't over
The U.S. may be entering a new phase of the pandemic, with state after state lifting restrictions that have been in place for over a year. But some health officials say the virus will be with us for years to come and will have to be carefully managed.
About 44% of the U.S. population is fully vaccinated, and that number should rise when the vaccine is cleared for young children. But the rapid spread of the disease in other countries raises the possibility of new mutations in the future.
Dr. Anthony Fauci, President Biden's chief medical adviser for the pandemic, told the Wall Street Journal that the virus will be a part of life as long as there is a significant number of Americans who refuse to be vaccinated
Regeneron's antibody drug is 20% effective
Drugmaker Regeneron reports its coronavirus (COVID-19) antibody drug was 20% effective in improving the survival of patients lacking an antibody response. 
The large clinical trial, carried out in the U.K., found that adding investigational REGEN-COV to usual care reduced the risk of death in one out of five patients who had not mounted a natural antibody response on their own against SARS-CoV-2, compared to usual care on its own.
"These results are very exciting," said Sir Peter Horby, Professor of Emerging Infectious Diseases in the Nuffield Department of Medicine, University of Oxford. "It is wonderful to learn that even in advanced COVID-19 disease, targeting the virus can reduce mortality in patients who have failed to mount an antibody response of their own."
Eight Royal Caribbean crew members test positive
Royal Caribbean International has postponed the maiden voyage of its Odyssey of the Seas cruise ship after eight crew members tested positive for the virus. The company put off departure "out of an abundance of caution."
"During routine testing, eight crew members received a positive test result for Covid-19," company CEO Michael Bayley said in a statement on Facebook. "All 1,400 crew onboard Odyssey of the Seas were vaccinated on June 4th and will be considered fully vaccinated on June 18."
To protect the remaining crew and prevent any further cases, the company says all crew members will be quarantined for 14 days and routine testing will continue. Bayley said guests and travel partners will be notified and given several options to consider. "While disappointing, this is the right decision for the health and well-being of our crew and guests," he said.
Putting off that vaccination can be costly
If you've been meaning to get a COVID-19 vaccination but just can't seem to find the time, here's some advice from professional golfer Jon Rahm: find the time.
You may recall that Rahm was recently cruising to a certain victory in the PGA Memorial golf tournament when he was informed during the final round that he had tested positive for COVID-19 and had to drop out, forfeiting a $1.5 million purse. 
"I guess I wish I would have done it earlier, but thinking on scheduling purposes and having the PGA and defending Memorial, I was just — to be honest, it wasn't in my mind," he told reporters ahead of the U.S. Open. "I'm not going to lie, I was trying to just get ready for a golf tournament."
Around the nation
North Carolina: Gov. Roy Cooper has issued a new executive order extending certain COVID-19 response measures. Among other things, the new order extends Executive Order 215, which lifted many COVID-19 restrictions but left in place some face-covering mandates. 

New Jersey: Like many states, New Jersey's COVID-19 numbers have improved significantly in recent weeks. But  Gov. Phil Murphy is urging more people to get vaccinated, saying the state has a COVID-19 "pandemic of unvaccinated individuals."

Wisconsin: The state assembly has passed a bill prohibiting businesses in the state from mandating proof of vaccination against COVID-19. The measure must still get through the state senate, and Gov. Tony Evers has indicated he would veto it.