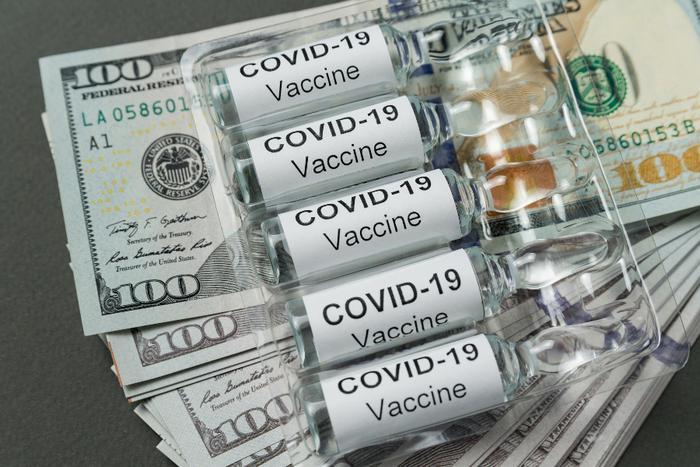 Coronavirus (COVID-19) tally as compiled by Johns Hopkins University. (Previous numbers in parentheses.)
Total U.S. confirmed cases: 3,915,780 (3,850,134)
Total U.S. deaths: 142,095 (141,118)
Total global cases: 15,000,424 (14,763,911)
Total global deaths: 617,832 (611, 322)
Feds agree to pay nearly $2 billion for vaccine
The U.S. government has agreed to spend nearly $2 billion for 100 million doses of the coronavirus (COVID-19) vaccine being produced by Pfizer and BioNTech, should it be proven safe and effective. The Department of Health and Human Services (HHS) says any vaccine the government buys will be made available to Americans at no charge.
The agreement, announced in a statement by both companies, would allow the government to acquire an additional 500 million doses of the vaccine. The companies have already begun work producing the vaccine at scale.
"We've been committed to making the impossible possible by working tirelessly to develop and produce in record time a safe and effective vaccine to help bring an end to this global health crisis," said Dr. Albert Bourla, Pfizer Chairman and CEO. 
U.S. deaths tick back up
The U.S. reported more than 1,000 deaths from the coronavirus Tuesday, the first time the death toll has exceeded that number in two months. Deaths had been in a sharp decline until recently.
The COVID-19 Tracking Project at Johns Hopkins University shows deaths began to increase in the past seven days as the number of patients admitted to hospitals also rose. The U.S. health system reported more than 60,000 new positive coronavirus tests on Tuesday.
Between the end of March and the end of April, the U.S. reported more than 57,000 deaths from the virus. From the end of May to the end of June, there were fewer than 28,000 deaths.
McConnell calls for 'another shot of adrenaline' 
Senate Majority Leader Mitch McConnell has expressed his support for another round of stimulus, making it more likely that Congress will approve more help for consumers and businesses. McConnell said he believes the economy needs "another shot of adrenaline."
The devil, of course, is in the details. Republicans and Democrats still don't see eye to eye on what the package should contain. Republicans, including McConnell, have said a key to GOP support is a reduction in the extra $600 a week in unemployment benefits, set to expire at the end of the month.
Republicans have said many people getting the extra payments are receiving more money now than when they were working and have no incentive to look for a job.
United extends mask requirement to airports
Airlines in recent weeks have strengthened mask requirements for passengers and crew. United took it a step further today by declaring that masks must be worn in United's areas of airports.
The areas include United customer service counters and kiosks, United Club locations, United's gates, and baggage claim areas. If customers refuse to comply, they may be refused travel and banned from flying United, at least while the mask requirement is in place. 
The new policy takes effect on Friday.
Mask debate called 'surreal'
As the U.S. suffers a second wave of coronavirus cases, the debate over wearing masks in public shows no sign of ebbing. President Trump this week urged Americans to wear masks, something that is nearly universal in other nations.
"We've seen a change in tone from the White House, the president talking about wearing masks at long last. But I must say being based in Europe that this whole debate and politicization of the mask issue, (it) becoming part of U.S. culture wars, is pretty surreal to observe," Tina Fordham, head of global political strategy at Avonhurst, told CNBC Wednesday.
The Wall Street Journal reports that masks were also a point of contention in the U.S. during the 1918 flu pandemic, with many citizens refusing to wear them.
Around the nation
Florida: The state's senior citizens are at increased risk from escalating cases of the coronavirus, according to a senior advocacy group. "If the coronavirus in Florida were a hurricane, its intensity in two weeks has reached Category 5 status," LeadingAge Florida CEO Steve Bahmer said during a video conference.

Pennsylvania: A spike in new COVID-19 cases has state health officials on alert, as they reported more than 1,000 additional cases Tuesday. Philadelphia and Pittsburgh accounted for a third of the new illnesses.

Vermont: Vermont is one state where the coronavirus appears to be under control and masks are not required in public, but that could change. Gov. Phil Scott says he's particularly concerned about college students arriving in the fall from states where the virus is spiking.