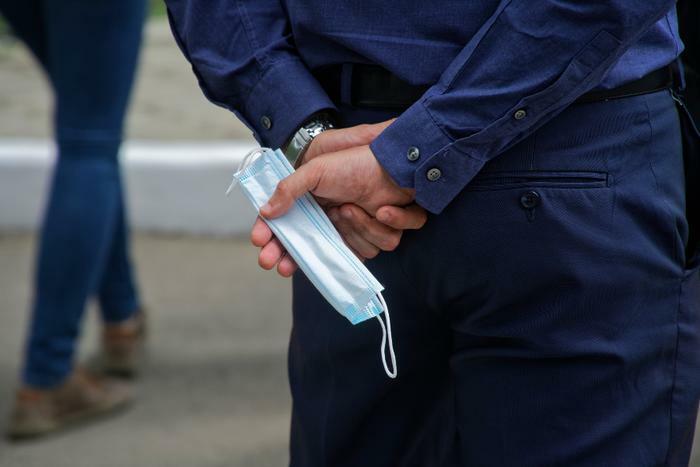 Coronavirus‌ ‌(COVID-19)‌ ‌tally‌ ‌as‌ ‌‌compiled‌‌ ‌by‌ ‌Johns‌ ‌Hopkins‌ ‌University.‌ ‌(Previous‌ ‌numbers‌ ‌in‌ ‌parentheses.)‌ 
Total‌ ‌U.S.‌ ‌confirmed‌ ‌cases:‌ 34,760,860 (34,685,950)‌
Total‌ ‌U.S.‌ ‌deaths:‌ 612,160 (611,835)
Total‌ ‌global‌ ‌cases:‌ 197,847,238 (196,263,711)
Total‌ ‌global‌ ‌deaths:‌ 4,203,020 (4,192,481)‌
What the new federal mask mandate means
As expected, President Biden has announced new safety requirements for federal employees. However, it differs from the recently revised guidance from the Centers for Disease Control and Prevention (CDC). Biden is requiring employees and contractors to "attest" that they have been vaccinated or wear a mask and social distance at all times while at work.
The CDC this week revised its guidance, saying even vaccinated people should wear a mask while indoors if they happen to be in an area identified as having "substantial" or "high" risk of COVID-19 transmission.
For his part, Biden says he plans to wear a mask while indoors at the White House and other public buildings, even though he is fully vaccinated. "What I'm trying to do is keep people safe," the president said.
CDC: Delta as 'contagious as chickenpox'
One of the pieces of evidence reportedly prompting the CDC to change its guidance this week is a study that underscores just how contagious the Delta variant is. The report concludes that the virus is not only more contagious than other strains, but it's much more likely to infect fully vaccinated people.
The New York Times, which obtained a copy of the study, reports that the Delta variant is just as contagious as chickenpox. That makes it more transmissible than the common cold, the seasonal flu, and smallpox.
"The CDC is very concerned with the data coming in that Delta is a very serious threat that requires action now," one official told the Times.
Study finds pandemic has increased paranoia
Arkansas Gov. Asa Hutchinson was stunned recently as he held town meetings across the state. Some attendees angrily rejected his plea to get vaccinated, calling the vaccine "a bioweapon" that enabled "mind control." 
A new Yale University study now explains why some people might succumb to that totally unsupported belief. Researchers say the emotional trauma from the pandemic has led to paranoia and widespread belief in conspiracy theories.
"Our psychology is massively impacted by the state of the world around us," said study author Phil Corlett, an associate professor of psychology at Yale.
Around the nation