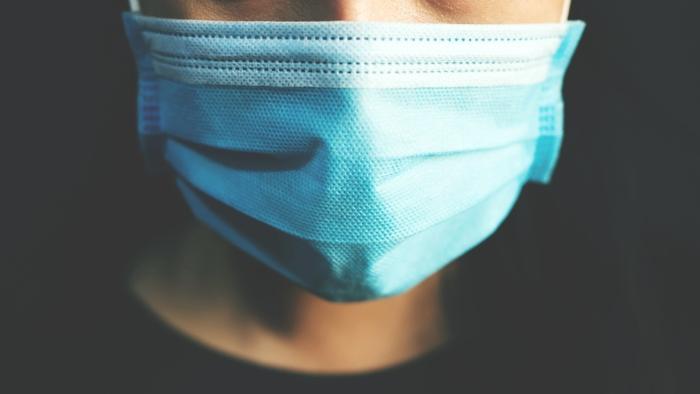 Coronavirus (COVID-19) tally as compiled by Johns Hopkins University. (Previous numbers in parentheses.)
Total U.S. confirmed cases: 2,425,814 (2,382,702)
Total U.S. deaths: 124,509 (122,020)
Total global cases: 9,643,999 (9,478,266)
Total global deaths: 490,055 (483,461)
Health experts say it's only going to get worse
The surge in cases of the coronavirus (COVID-19) -- there were 40,000 reported on Thursday -- will only get worse in the months ahead, health experts warn. 
"Every epidemiologist was telling, screaming as loud as we could, that three weeks after Memorial Day, we'd have a peak in the cases, and five weeks after Memorial Day we'd begin to see a peak in hospitalizations and deaths," epidemiologist Larry Brilliant told CNN. 
Meanwhile, the Centers for Disease Control and Prevention (CDC) says it's very likely that millions of people have had the virus without knowing it or having the illness diagnosed.
A vaccine might not help that much
The race is on among pharmaceutical companies to develop an effective vaccine against the coronavirus, but at least one virus specialist is voicing doubt that a vaccine based on antibodies will stop people from being infected.
In an interview with CNBC, Robert Lambkin-Williams, a virologist at Virology Consult Ltd, said he has yet to find evidence that antibodies in patients who have recovered from the virus provide any protection against being reinfected with COVID-19.
"The vaccine is not going to be a cure-all," he said. "We have not had a successful vaccine against this type of virus ever." 
Texas bars closed again
Florida and Texas were among the states that reopened their economies fairly early in the pandemic. Arizona didn't have that many cases at the beginning of the outbreak.
All three are now among states in the South and Southwest that have experienced a sharp increase in cases that threaten to overwhelm hospitals and have caused state officials to rethink reopening plans.
Texas Gov. Greg Abbott has now ordered bars to close once again and has placed tighter occupancy limits on restaurants. 
"At this time, it is clear that the rise in cases is largely driven by certain types of activities, including Texans congregating in bars," Abbott said. "The actions in this executive order are essential to our mission to swiftly contain this virus and protect public health."
Carnival faces suit over virus exposure
Plaintiffs seeking class-action status have suedCarnival Cruise Lines, claiming the company exposed over 1,000 people to COVID-19 on a Holland American ship that sailed out of South America in March.
Leonard Lindsay and Carl Zehner, two passengers on the cruise, allege in their complaint that the company did not use proper screening or other precautionary measures prior to boarding the ship on March 7, even though company executives were aware of outbreaks on other company-owned ships.
Holland America said it does not comment on pending litigation. But in a statement to the media, company officials said they have always placed the safety of passengers and crew as a top priority and operated within World Health Organization (WHO) guidelines.
Biden would require masks in public
As president, presumptive Democratic presidential nominee Joe Biden said he would seek a national policy requiring all Americans to wear masks in public. 
In a taped interview with KDKA-TV in Pittsburgh, the former vice president said the U.S. government should support all efforts to reduce the number of cases of the virus. Biden actually wore a mask during the interview.
"The one thing we do know is these masks make a gigantic difference," he said. "I would insist that everybody out in public be wearing that mask." 
Around the nation
Maryland: Maryland's death toll from COVID-19 has gone over 3,000, but the state has not suffered a serious outbreak like some southern and western states. Health officials credit Maryland's slower, more cautious approach to reopening. 

Indiana: Housing advocates in Indianapolis are expressing concern that unemployed renters could be facing eviction in the months ahead. They're asking for an extension of Indiana's coronavirus eviction moratorium put in place March 19.

New Mexico: New Mexico is one of the latest states to put its reopening plans on hold amid an outbreak of the coronavirus in the Southwest. Gov. Michelle Lujan Grisham took the action, citing a spike in the COVID-19 transmission rate and a record number of cases reported by neighboring states.