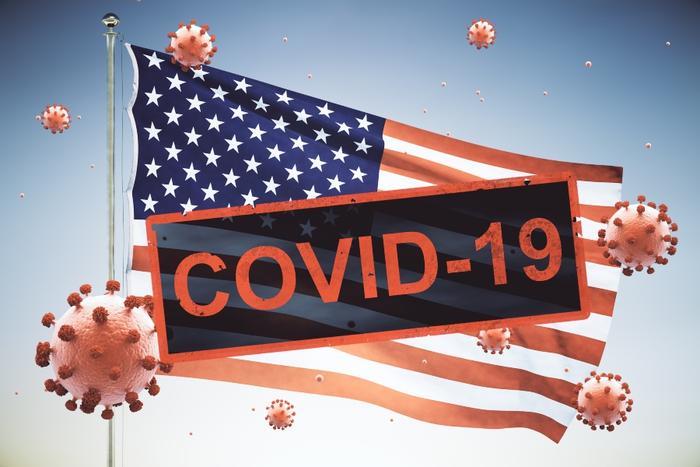 Coronavirus (COVID-19) tally as compiled by Johns Hopkins University. (Previous numbers in parentheses.)
Total U.S. confirmed cases: 8,342,228 (8,277,961)
Total U.S. deaths: 222,263 (221,150}
Total global cases: 41,341,755 (40,914,651)
Total global deaths: 1,133,032 (1,126,562)
Midwestern states reeling from the pandemic
A number of states in the Midwest have seen new cases of the coronavirus (COVID-19) surge over the last few weeks, and state officials have begun to take steps to curb activity that could spread the virus.
"Folks, please stay home," Wisconsin Gov. Tony Evers said in a statement. "Help us protect our communities from this highly-contagious virus and avoid further strain on our hospitals."
Reuters reports that deaths from COVID-19 hit daily records this week in Iowa, Minnesota, Montana, Kansas, and Wisconsin. Ohio, Wisconsin, and Kentucky reported record numbers of new cases.
CDC sees 'distressing trend'
Top health officials at the Centers for Disease Control and Prevention (CDC) have warned that cases of the coronavirus are increasing in about 75 percent of the U.S.
Dr. Jay Butler, who serves as deputy director for infectious diseases at CDC, said there has been a "distressing trend" in which coronavirus case numbers are on the rise.
"This past week, we've seen nearly 60,000 cases a day on average, as well as 700 deaths," he said, blaming "pandemic fatigue" for Americans becoming less vigilant.
Why the death rate is falling
Health officials are worried about the spike in COVID-19 cases across the country. But while more people are getting sick, the death rate hasn't risen as fast. Researchers at NYU Langone Health think they know why.
"Our findings suggest that while COVID-19 remains a terrible disease, our efforts to improve treatment are probably working," said study lead author Dr. Leora Horwitz. "Even in the absence of a silver-bullet treatment or vaccine, we are protecting more of our patients through a host of small changes."
The researchers' investigation showed that by mid-August the death rate for those hospitalized with the virus had dropped from 27 percentage points to about 3 percentage points. The study also showed that a younger, healthier group of people were getting infected and were arriving at the hospital with less-severe symptoms than those infected in the spring.
A slight reduction in layoffs
If new claims for unemployment benefits are any indication, there was a slowdown last week in companies laying off workers. The Labor Department reports initial claims were 787,000 last week, a marked improvement from the last few weeks.
The number reflects a decline of 55,000 claims from the previous week's revised total of 842,000 new unemployment claims. It marked the lowest number of jobless benefit claims since March 14, just before the pandemic shut down the economy.
The improving job situation may take some of the pressure off Congress to pass the next round of pandemic aid and stimulus. On-going talks between House Speaker Nancy Pelosi and Treasury Secretary Steven Mnuchin have failed to reach a compromise agreement.
Target introduces holiday safety measures
Recent surveys suggest consumers won't visit stores as much as in the past and will do more of their holiday shopping online. But Target is taking steps to make consumers feel safer when they visit its stores this holiday season.
Improvements include contactless self-checkout and technology that allows shoppers to avoid waiting in line. Target said it also plans to double the number of drive-up spots at its stores. 
"As we've navigated the pandemic, our focus has evolved to ensure we're also creating the safest place for our guests to shop," said Target CEO Brian Cornell. "As we approach the holidays, guests can feel confident in choosing Target – a safe experience, incredible value, and a differentiated assortment that will help them celebrate the joy of the season."
Around the nation
Arizona: The state's COVOD-19 count is rising again. Dr. Cara Christ, Arizona Department of Health Services director, says the state is at a pivotal moment. "A lot of it is going to depend on the upcoming weeks," Christ told The Arizona Republic.

Louisiana: The rise in coronavirus cases in some states has been linked to the resumption of in-classroom school, but not in Louisiana. "Thankfully, we are not seeing large centers of transmission in the K-12 environment that some people feared," said Dr. Joseph Kanter, an official at the state Office of Public Health.

New Mexico: Electronic signs along major highways urge motorists to "protect NM hospitals and say home." Hospitals, which are normally 65 percent full, this week reported 81 percent of their beds are occupied.