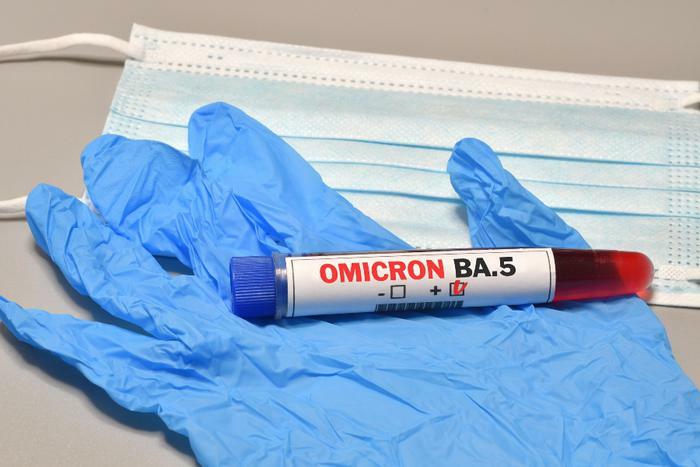 COVID-19 ‌tally‌ ‌as‌ ‌‌compiled‌‌ ‌by‌ ‌Johns‌ ‌Hopkins‌ ‌University.‌ ‌(Previous‌ ‌numbers‌ ‌in‌ ‌parentheses.)‌
Total‌ ‌U.S.‌ ‌confirmed‌ ‌cases:‌ 89,225,558 (88,947,827)
Total‌ ‌U.S.‌ ‌deaths:‌ 1,023,635 (1,021,853)
Total‌ ‌global‌ ‌cases:‌ 559,652,282 (557,824,287)
Total ‌global‌ ‌deaths:‌ 6,363,656 (6,356,013)‌
BA.5 becomes the dominant strain
COVID-19 cases are rapidly rising in wide areas of the U.S., and health officials say BA.5, a subvariant of the Omicron variant, is mostly responsible. The subvariant is highly transmissible, and people in areas of high infection are being urged to wear masks when indoors.
COVID-19 cases that were reported to the World Health Organization (WHO) so far this month rose by nearly 30%, and scientists say BA.5 and its twin, BA.4, appear to be driving the numbers higher in both the U.S. and Europe.
Health officials say the spread of the subvariants has resulted in an increase in new cases, but they say most of the cases appear to produce mild to moderate symptoms. They say hospitalizations have risen, but not like in previous COVID-19 waves.
FDA authorizes Novavax vaccine
There are now four COVID-19 vaccines that can be used in the U.S. The U.S. Food and Drug Administration (FDA) has granted emergency use authorization (EUA) to the Novavax COVID-19 vaccine for use in adults aged 18 and older.
"Authorizing an additional COVID-19 vaccine expands the available vaccine options for the prevention of COVID-19, including the most severe outcomes that can occur, such as hospitalization and death," said FDA Commissioner Dr. Robert M. Califf.
Seniors urged to get a second booster shot
White House officials who are managing the COVID-19 response are urging Americans who are 50 years old or older to get a second booster shot.
"If you have not gotten a vaccine shot in the year 2022, if you have not gotten one this year, please go get another vaccine shot," said response coordinator Dr. Ashish Jha. "It could save your life."
Around the nation