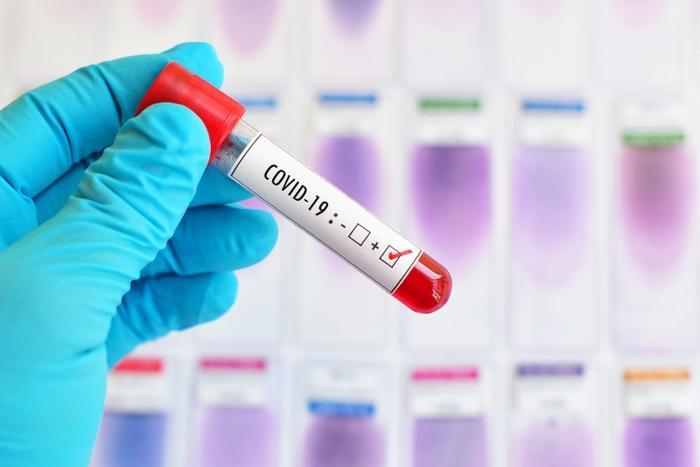 Coronavirus (COVID-19) tally as compiled by Johns Hopkins University. (Previous numbers in parentheses.)
Total U.S. confirmed cases: 1,372,855 (1,354,504)
Total U.S. deaths: 82,548 (80,900)
Total global cases: 4,298,269 (4,215,514)
Total global deaths: 293,514  (287,809)
WHO cites 'potentially positive' treatments
The World Health Organization (WHO) reports that some coronavirus (COVID-19) treatments appear to be limiting the severity or length of the disease. The next step, it says, is to learn more about four or five of the most promising ones.
Margaret Harris, a spokesperson for the organization, told reporters that early studies show some treatments have been effective when given to patients. But she says research is in its early stages.
Harris stopped short of naming the treatments and admitted that, while the results are promising, "we do not have anything that can kill or stop the virus."
Elusive profits for food delivery companies 
With so many consumers stuck at home, you would think companies that deliver food would be doing a banner business. While it's true they're as busy as they've ever been, The Wall Street Journal reports that those extra trips aren't resulting in extra profits.
"Companies including Grubhub Inc. and Uber Technologies Inc.'s Uber Eats division, are losing money on delivery orders or barely breaking even," the publication reports. "And they say they aren't sure how many diners will stick with delivery after stay-at-home orders are relaxed."
Even so, credit card data -- along with company statements -- show that sales for GrubHub, Uber Eats, DoorDash, and Postmates have grown in the last 60 days.
Back to school
A day after Dr. Anthony Fauci, director of the National Institute of Allergy and Infectious Diseases, cast doubt on school resuming in the fall, Dr. Scott Gottlieb, former Food and Drug Administration (FDA) commissioner, expressed a more optimistic view, at least in terms of higher education.
"I think we'll be in a position where we're going to give a try at opening schools, opening residential college campuses in the fall because I'm hopeful that coming off of July and August, we're going to see some declines in cases in the summer," Gottlieb told CNBC this morning. "I think there will be a seasonal effect here."
In a remote appearance before a Senate committee Tuesday, Fauci said he didn't think there would be treatments in place by the fall, and therefore children should not return to the classroom.
U.S. preparing for future vaccine
The U.S. Defense Department and the Department of Health and Human Services have awarded a contract for up to 500 million "medical-grade injection devices" that would be used to administer a vaccine against COVID-19, whenever one is approved.
The $138 million contract with ApiJect Systems America for "Project Jumpstart" and "RAPID USA" is aimed at expanding U.S. production capability for domestically manufactured devices to administer a vaccine, starting in October.
"The contract will support 'Jumpstart' to create a U.S.-based, high-speed supply chain for prefilled syringes beginning later this year by using well-established Blow-Fill-Seal (BFS) aseptic plastics manufacturing technology, suitable for combatting COVID-19 when a safe and proven vaccine becomes available," said  Lt. Col. Mike Andrews, a Defense Department spokesman.
Powell warns of deep economic damage
The Federal Reserve has been active in supporting businesses and industries that have been hammered by the economic effects of the coronavirus, but Chairman Jerome Powell says there's a limit to those measures' ability to limit the damage.
In a speech to the Peterson Institute for International Economics today, Powell suggested it will take longer for the economy to recover than many people think. If things get really bad, he says it would leave "lasting damage" to economic productivity.
Powell's colleague, Cleveland Fed President Loretta Mester, has expressed an equally sober view, saying she expects unemployment to hit or top 20 percent and second-quarter economic activity to plunge by 40 percent before the economy begins to recover in the second half of the year.
Around the nation
California: Two men were arrested at a Los Angeles Target after they refused an employee's order to put on masks and got into a fight. According to CNN, the Target employee got the worst of it, suffering a broken arm.

Texas: State officials are sending 1,200 vials of the Gilead drug remdesivir to Texas hospitals to treat coronavirus patients. The state this week received 30 cases of the experimental drug from the federal government. 

Vermont: Gov. Phil Scott says Vermont has the third-lowest rate of growth in coronavirus cases in the nation, but he's taking a cautious approach to reopening the state. Retail stores will be allowed to open next week at 25 percent capacity and must abide by health and safety requirements.