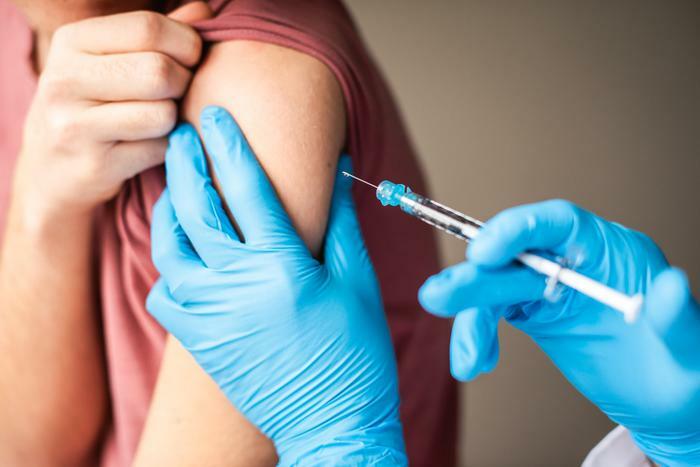 Coronavirus‌ ‌(COVID-19)‌ ‌tally‌ ‌as‌ ‌‌compiled‌‌ ‌by‌ ‌Johns‌ ‌Hopkins‌ ‌University.‌ ‌(Previous‌ ‌numbers‌ ‌in‌ ‌parentheses.)‌
Total‌ ‌U.S.‌ ‌confirmed‌ ‌cases:‌ 43,134,601 (42,936,899)‌
Total‌ ‌U.S.‌ ‌deaths:‌ 690,918 (688,106)
Total‌ ‌global‌ ‌cases:‌ 232,495,646 (231,962,768)
Total‌ ‌global‌ ‌deaths:‌ 4,759,699 (4,750,658)‌
Pfizer reports positive data in tests on kids
Pfizer and BioNTech, two drug companies that partnered on a COVID-19 vaccine, are reporting positive results in clinical trials involving children under 12. The companies said they are close to submitting a request to the U.S. Food and Drug Administration (FDA) for Emergency Use Authorization (EUA).
Researchers reported a "robust" antibody response and "favorable" safety outcomes when the vaccine was administered to children between the ages of five and 11. In the trials, the children received two doses of the vaccine, the same as adults, but the doses were smaller.
The companies say the data has been shared with the FDA for the agency's initial review. 
People with Moderna vaccination may not need booster
Federal health officials have cleared the way for millions of Americans who received the Pfizer vaccine to receive a booster. There is no such approval yet for people vaccinated with Moderna's vaccine, and some researchers say such a shot for that group may be unnecessary.
An analysis of data from the Centers for Disease Control and Prevention (CDC) shows that people who got Moderna's vaccine are less likely to be hospitalized than those who received a Pfizer or Johnson & Johnson vaccine.
A CDC study released in early September revealed similar results. It showed that people who got two shots of the Moderna vaccine reduced their chances of being admitted to a hospital by 92%.
Pfizer tests vaccination alternative
In addition to producing a vaccine, Pfizer says it may also have a solution for the millions of Americans who refuse to be vaccinated. The company is testing a pill that it believes will be effective in preventing and treating the virus.
Pfizer said it has begun mid- to late-stage trials of a drug that is designed to be taken after someone has been exposed to someone with COVID-19 or tested positive for the virus. The drug, PF-07321332, is designed to block the main enzyme that the coronavirus needs to grow.
"If successful, we believe this therapy could help stop the virus early – before it has had a chance to replicate extensively – potentially preventing symptomatic disease in those who have been exposed and inhibiting the onset of infection in others," said Dr. Mikael Dolsten, Pfizer's chief scientific officer.
Around the nation