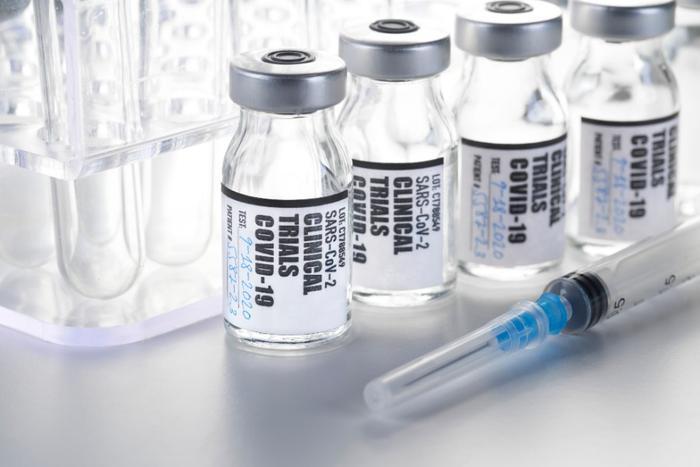 Coronavirus (COVID-19) tally as compiled by Johns Hopkins University. (Previous numbers in parentheses.)
Total U.S. confirmed cases: 8,224,396 (8,160,132)
Total U.S. deaths: 220,338 (219,765)
Total global cases: 40,514,091 (40,155,883)
Total global deaths: 1,120,003 (1,115,079)
Moderna hopeful for vaccine availability in December
Moderna could join Pfizer as the companies with the first available coronavirus (COVID-19) vaccines. Moderna CEO Stéphane Bancel, speaking at an event sponsored by The Wall Street Journal, said the U.S. government could authorize emergency use of the company's experimental vaccine in December.
That all depends, he said, on the company getting positive results next month from a large clinical trial that is nearing completion. If it takes longer to get those results, he says the emergency use authorization (EUA) could slip to early 2021.
Pfizer, meanwhile, is on record as saying it expects to seek EUA for its experimental vaccine before the end of November. An EUA would allow the use of the drug pending final approval from the U.S. Food and Drug Administration (FDA).
Will COVID-19 be a seasonal illness like the flu?
The coronavirus may become a permanent health care issue that must be dealt with on a seasonal basis, just like the flu. That's the assessment from Patrick Vallance, the UK's chief health advisor. 
"We can't be certain, but I think it's unlikely we will end up with a truly sterilizing vaccine, (that is) something that completely stops infection, and it's likely this disease will circulate and be endemic, that's my best assessment," Vallance told British officials this week.
He noted that there has only been one disease -- smallpox -- that scientists have been able to eradicate with the use of a vaccine.
The coronavirus won't stop holiday spending
Shoppers may be a bit more cautious this holiday season, but analysts at Deloitte predict COVID-19 won't wipe out holiday spending in 2020, though it will be down from last year.
Deloitte expects the average household to spend $1,387, down 7 percent from 2019. At the same time, consumers will probably spend less on gifts and more on celebrations at home -- an increase of 12 percent.
The big loss this year will be in spending on parties and holiday travel. Deloitte predicts spending on those combined categories will decline 34 percent over last year.
Lidl installing advanced air filters in its stores
In another sign that businesses expect the coronavirus could become a permanent threat, supermarket chain Lidl said it is installing hospital-grade ventilation systems in its stores. The new air filters will be installed by the end of the year, the company said.
Lidl cited health and industry leaders as saying the air filters, rated MERV 13 or higher, help filter out COVID-19. 
"Since the beginning of the pandemic, we have worked diligently to protect the health of everyone in our stores by meeting or exceeding CDC guidelines, and this measure to create cleaner, healthier air is no different," said Johannes Fieber, CEO of Lidl US. "Customers and team members in Lidl stores can breathe easier knowing we have an added layer of protection against COVID-19."
July death on jet now attributed to the virus
In July, a Texas woman in her 30s died aboard a jetliner on the runway in Arizona. Officials confirmed this week that her cause of death was COVID-19. 
Dallas County Judge Clay Jenkins told NBC Dallas-Fort Worth that he had been told the woman suffered an attack on board the aircraft, making it difficult for her to breathe. He said they tried to give her oxygen but to no avail.
The woman, who lived in the Dallas suburb of Garland, reportedly suffered from underlying health conditions. 
Around the nation
Illinois: A sudden rise in cases across wide areas of the state has renewed discussions of reimposing certain restrictions in hard-hit areas. The Illinois Department of Public Health reports that the total number of COVID-19 cases in Illinois now stands at 347,161, with 9,236 deaths.

Florida: The rise in coronavirus cases in South Florida is being traced to private and public schools in the region. The Broward County Schools dashboard shows 20 recent cases and 61 in the last 30 days. At the same time, Miami-Dade County is reporting 77 cases. 

Arizona: Besides the human toll the coronavirus has taken, Arizona tourism officials say businesses dependent on tourists have been hit especially hard. The state lost $9 billion in visitor spending during the first six months of 2020, with more than 150,000 hospitality jobs lost. Tourism industry leaders say it could get worse before it gets better.