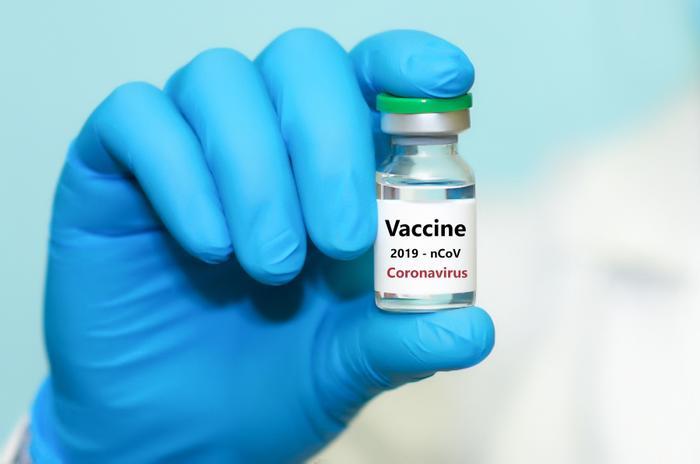 Coronavirus (COVID-19) tally as compiled by Johns Hopkins University. (Previous numbers in parentheses.)
Total U.S. confirmed cases: 6,902,930 (6,861,211)
Total U.S. deaths: 201,120 (200,005)
Total global cases: 31,673,086 (31,374,796)
Total global deaths: 972,372 (965,893)
Johnson & Johnson vaccine enters Phase 3 trial
Johnson & Johnson has announced that its coronavirus (COVID-19) vaccine has entered into Phase 3 clinical trials. The company said it is seeking to immediately enroll 60,000 subjects to test the drug.
If all goes well, the company said it hopes to have its vaccine ready for emergency use authorization (EUA) by early next year. It promised to quickly publish the results of its Phase 1 and Phase 2 trials.
"As COVID-19 continues to impact the daily lives of people around the world, our goal remains the same – leveraging the global reach and scientific innovation of our company to help bring an end to this pandemic," said Johnson & Johnson chairman and CEO Alex Gorsky.
Lawmakers renew push for second stimulus check
There was renewed optimism today that Republicans and Democrats might be able to agree on a measure that would send a second $1,200 payment to every American adult. Aid contained in the original CARES Act, passed in March, expired at the end of July.
While the two parties couldn't agree on a second comprehensive aid bill last month, both sides said they backed sending Americans another stimulus check. In a congressional hearing today, Treasury Secretary Steven Mnuchin said the administration is in favor of another $1,200 payment. The problem, he said, is getting everyone on the same page.
"We obviously can't pass a bill in the Senate without bipartisan support," Mnuchin said. "Our job is to continue to work with Congress to try to get additional help to the American public."
Approved vaccine 'may take some time'
Dr. Anthony Fauci, head of the White House Coronavirus Task Force, tried once again today to temper optimism about a COVID-19 vaccine. He told a congressional panel that it may "take some time" for the U.S. Food and Drug Administration (FDA) to grant final approval to a vaccine.
President Trump has suggested in public statements that there could be a safe and effective vaccine, approved under emergency authorization, by the end of next month.
Fauci counters that there is "no guarantee" that scientists will be able to develop an effective vaccine against the virus that has now killed more than 200,000 Americans. Even if they do, Fauci says, it will take some time to get it right.
What CEOs think about working from home
The conventional wisdom is that remote work -- ditching the commute and working from home in your PJs -- is here to stay, even after the pandemic. Employees seem to like it, and some studies have suggested that there's no loss in productivity.
But what does the boss say? The Wall Street Journal quizzed several well-known corporate leaders and found mostly negative views. 
Larry Fink, CEO of Blackrock, says he doesn't think his company will ever be 100 percent office-bound. But Netflix CEO Reed Hastings isn't a fan, calling the remote workforce "a pure negative." Rajat Bhageria, CEO of tech startup Chef Robotics, says "you just can't get the same quality of work."
Study suggests kidney damage increases COVID-19 death risk
The coronavirus is most closely linked to lung damage, but other vital organs can also be negatively affected -- particularly the kidneys. A new study has found when a COVID-19 patient's kidneys are damaged, there is a significantly increased risk of death.
The study in Wuhan, China followed 1,392 patients who tested positive for the virus that causes COVID-19. The patients who experienced acute kidney injury (AKI) as a result were more likely to die while in the hospital.
The study found that 10 percent of COVID-19 patients without AKI died while the mortality rate for patients with AKI was 72 percent.
Around the nation
Pennsylvania: The state senate has approved a bill that relaxes Gov. Tom Wolf's restrictions on bars and restaurants. It would permit bars and taverns to operate at 50 percent of capacity if they meet state and federal virus mitigation standards. 

Iowa: Schools in Des Moines are defying Gov. Kim Reynolds' order to resume classroom instructions, instead continuing to teach remotely. Officials say the rebellion puts the district's funding at risk.

Louisiana: Nursing homes in the state have begun to allow in-person visits for the first time since the pandemic hit in March, posing the most serious threat to the elderly. The state is taking it slow, with one family visiting one resident at a time.