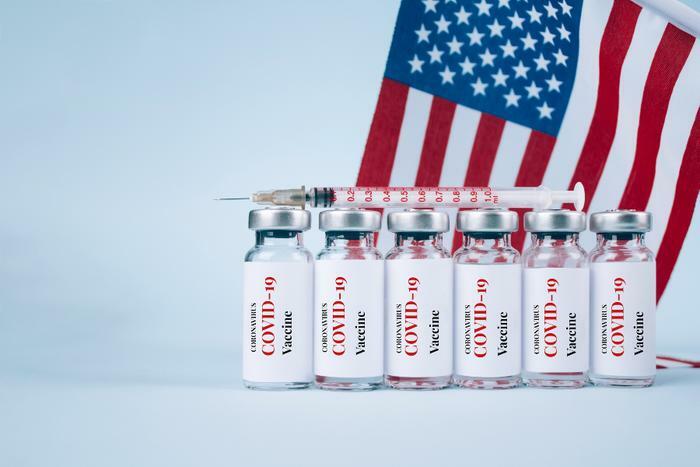 Coronavirus‌ ‌(COVID-19)‌ ‌tally‌ ‌as‌ ‌‌compiled‌‌ ‌by‌ ‌Johns‌ ‌Hopkins‌ ‌University.‌ ‌(Previous‌ ‌numbers‌ ‌in‌ ‌parentheses.)‌ ‌
Total‌ ‌U.S.‌ ‌confirmed‌ ‌cases:‌ 33,555,657 ‌(33,542,425)‌
Total‌ ‌U.S.‌ ‌deaths:‌ 602,143 ‌(601,825‌)
Total‌ ‌global‌ ‌cases:‌ 178,‌881,598 ‌(178,572,940)‌
Total‌ ‌global‌ ‌deaths:‌ 3,875,176 (3,‌868,089)‌ ‌
Officials stress the importance of vaccinations
If you are fully vaccinated, you're probably feeling a sense of freedom. You don't have to wear a mask at the supermarket, and you may be enjoying more social gatherings with vaccinated friends.
Health experts say you have little chance of getting infected with the coronavirus, but they are increasingly concerned about those who aren't vaccinated. So far this month, there have been spikes in hospitalizations in areas of the country where the vaccination rate is lagging.
The Washington State Department of Health has issued a report finding that "vaccination is clearly protecting people from severe COVID-19 illness, as demonstrated by the very different hospital admission trends we are seeing in unvaccinated populations." As of early June, estimated admission rates among unvaccinated people between the ages of 45 and 64 continued to increase, despite declining new cases among people in that age range.
Medicaid enrollment rose sharply during the pandemic
Enrollment in government health programs, such as Medicaid, surged during the pandemic, according to a report from the Centers for Medicare and Medicaid (CMS). The report shows that more than 80 million people have health coverage through Medicaid and the Children's Health Insurance Program (CHIP).  
Nearly 9.9 million individuals, a 13.9% increase, enrolled in coverage between February 2020, the month before the public health emergency was declared, and January 2021.
"Medicaid and CHIP serve as a much-needed lifeline for millions of people throughout this country. The increase we are seeing is exactly how Medicaid works: the program steps in to support people and their families when times are tough," said CMS Administrator Chiquita Brooks-LaSure.
Birthdays linked to COVID-19 spread
Researchers at Harvard Medical School and the RAND Corporation have completed a study that draws a link between birthday gatherings and spikes in COVID-19 infections. Their work focuses on infections reported during peak months of the pandemic.
The study found that in counties with high rates of COVID-19, households with recent birthdays were 30% more likely to have a COVID-19 diagnosis when compared to households with no birthdays. The analysis is based on data from health insurance claims. 
"These gatherings are an important part of the social fabric that holds together families and society as a whole," said study senior author Anupam Jena, a Harvard professor. "However, as we show, in high-risk areas they can also expose households to COVID-19 infections." 
Around the nation