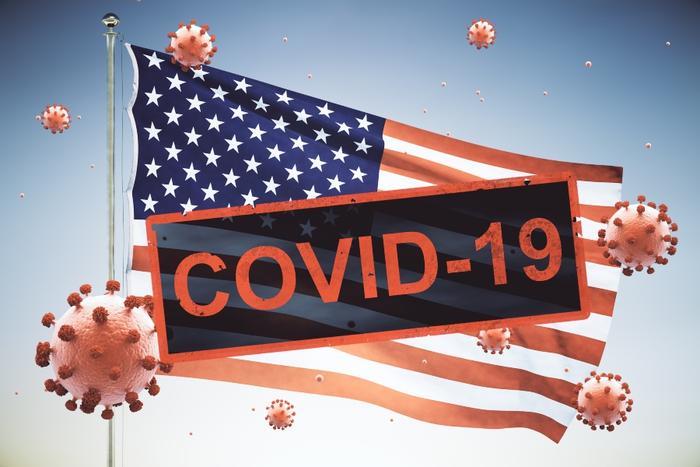 Coronavirus (COVID-19) tally as compiled by Johns Hopkins University. (Previous numbers in parentheses.)
Total U.S. confirmed cases: 1,667,154 (1,583,561)
Total U.S. deaths: 98,371 (95,052)
Total global cases: 5,534,728 (5,154,152)
Total global deaths: 347,587 (335,063)
Health officials worry about Memorial Day crowds
Thousands of Americans ignored health officials admonishments about crowding into tight spaces and did just that over the Memorial Day holiday weekend. Many people headed to beaches and lakes and observed little to no social distancing.
Dr. Deborah Birx, a key member of the White House coronavirus task force, told a television interviewer that she was "very concerned" about scenes of people crowding together over the weekend.
"We really want to be clear all the time that social distancing is absolutely critical. And if you can't social distance and you're outside, you must wear a mask," Birx said on ABC's "This Week."
Scientists have recently concluded that the coronavirus is much more likely to spread in large gatherings than small ones.
Another vaccine is being tested
There's a new entry in the race to develop the first coronavirus (COVID-19) vaccine. 
Novavax says it has begun a Phase 1 clinical trial of a novel coronavirus vaccine candidate and has signed up the test's first participants. A Phase 1 trial determines whether a drug is safe for human consumption.
Novavax says its vaccine candidate - given the name  NVX-CoV2373 -- has the objective of increasing the body's immune responses. To do that, the vaccine will be combined with Novavax's Matrix-M adjuvant.
"Administering our vaccine in the first participants of this clinical trial is a significant achievement, bringing us one step closer toward addressing the fundamental need for a vaccine in the fight against the global COVID‑19 pandemic," said Stanley C. Erck, Novavax's CEO. 
The company expects preliminary Phase 1 results from the trial in July. It joins Moderna's experimental vaccine, which is completing a Phase 2 trial.
Evidence points to fewer students in college this fall
The nation's colleges and universities have taken a financial hit amid the coronavirus pandemic. Not only have these institutions had to shift overnight to online classes, but they've had to refund money to students who paid for room and board, parking, and assorted activities.
While colleges had held the line on refunding tuition, there's new evidence that they may see fewer tuition-paying students in the fall. The Free Application for Federal Student Aid (FAFSA) program, the gateway for federal education money, reports a significant drop in requests for funds.
Since both parents and students have told pollsters that the economic fallout from the coronavirus has reduced their ability to pay for schools, it could suggest fewer students plan to attend school in the fall.
Health concerns decrease, financial concerns increase
A new survey of consumers by Deloitte shows consumers have learned to live with the coronavirus, with a declining number expressing worry about getting it. At the same time, an increasing number say they're worried about the economic harm the virus-related shutdown is causing.
As of the middle of May, only 48 percent of consumers said they worried about their health, down from 57 percent in early April. Sixty percent said they are concerned about the health of others, down from a high of 72 percent.
At the same time, 27 percent of consumers said they're worried about their ability to make upcoming payments and 43 percent are putting off major purchases, with those numbers significantly higher among millennials.
Appeal for blood plasma
A coalition of medical and health organizations is ramping up its appeal for blood plasma donations from people who have recovered from the coronavirus. The plasma is needed to support the rapid development of potential new therapies for patients with COVID-19. 
Advocates say timely donations are critical. They need to recruit COVID-19 survivors within two months of their recovery to ensure that their blood plasma contains a robust enough concentration of antibodies to have a positive effect and to address the substantial seasonal increase in COVID-19 cases anticipated this fall in the Northern Hemisphere.
"Inside COVID-19 survivors is the antibody-rich blood plasma that may help stem the tide of this pandemic," said Diana Berrent, founder of one of the participating groups. 
Around the nation
Pennsylvania: The conflict between small business owners and government officials is becoming increasingly partisan. The owners of a York diner criticized Democrats for "going too far" after state officials suspended their business license for reopening in defiance of the governor's orders. 

Missouri: State health officials have expressed alarm after seeing pictures of Memorial Day partiers jammed into a pool at Lake of the Ozarks. Officials say everyone who attended the party should self-quarantine for 14 days.

California: The state has set out rules for places of worship to reopen their doors to congregations. The rules limit worshipers to 100 or fewer, taking everyone's temperature, limiting singing and group recitations, and not sharing prayer books or other items.