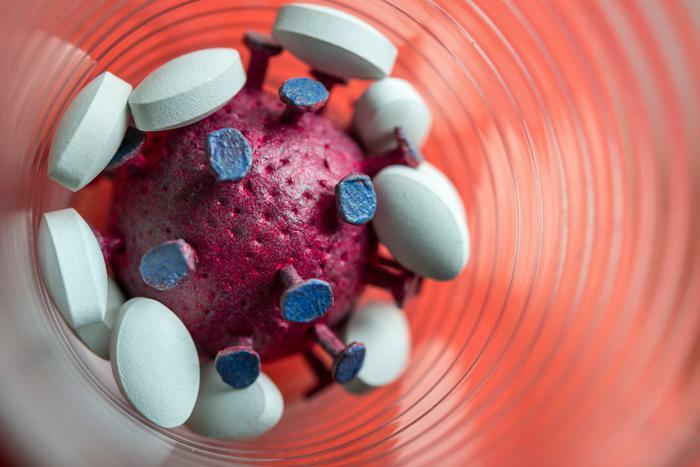 Coronavirus‌ ‌(COVID-19)‌ ‌tally‌ ‌as‌ ‌‌compiled‌‌ ‌by‌ ‌Johns‌ ‌Hopkins‌ ‌University.‌ ‌(Previous‌ ‌numbers‌ ‌in‌ ‌parentheses.)‌ 
Total‌ ‌U.S.‌ ‌confirmed‌ ‌cases:‌ 33,592,712 (33,580,588)‌
Total‌ ‌U.S.‌ ‌deaths:‌ 603,211 (602,900)
Total‌ ‌global‌ ‌cases:‌ ‌ 180,101,870 (179,702,837)
Total‌ ‌global‌ ‌deaths:‌ 3,902,501 (3,894,122)‌
FDA authorizes new COVID-19 treatment
The U.S. Food and Drug Administration (FDA) has issued an emergency use authorization (EUA) for the drug Actemra (tocilizumab) for the treatment of seriously ill COVID-19 patients. The drug, cleared for both adults and children, is administered in a hospital setting.
In clinical trials of hospitalized patients with COVID-19, Actemra was shown to reduce the risk of death through 28 days of follow-up. It also decreased the amount of time patients remained hospitalized and reduced the risk of patients being placed on ventilators.
"Although vaccines have been successful in decreasing the number of patients with COVID-19 who require hospitalization, providing additional therapies for those who do become hospitalized is an important step in combating this pandemic," said Dr. Patrizia Cavazzoni, director of the FDA's Center for Drug Evaluation and Research.
Study: Antibody drug mix cured 'long-hauler'
There's new hope for so-called "long-haulers," patients who get COVID-19 but suffer symptoms long after they should have fully recovered. Researchers from the University of Bristol and North Bristol NHS Trust (NBT) have successfully treated the longest known case of COVID-19 -- nearly 300 days -- with two investigational monoclonal antibodies.
The team used a mixture of two monoclonal antibodies, casirivimab and imdevimab, supplied by Regeneron. They say the virus evolved during the infection, acquiring mutations that are present in SARS-CoV-2 variants of concern. 
While the researchers report success, they note that the treatment is not yet clinically approved for general use. However, they say their findings suggest that there may be potential treatments for immunocompromised individuals with persistent SARS-CoV-2 infection and urged more investigation. 
Hotel chain offers a year of free stays
With things starting to get back to normal again, at least among those who are fully vaccinated, IHG Hotels & Resorts hopes to entice more travelers to its properties. The company announced a contest that will give one U.S. traveler the chance to win back a year of missed adventures with 365 days' worth of hotel stays at various IHG locations.
The company says the contest is aimed at "giving guests back the time, memories, and travel experiences lost in 2020." To enter, consumers simply make a post on Instagram or Twitter and make their case for deserving the prize.
The winner will be announced on August 2 and will get to stay at any IHG Property, including Intercontinental Hotels and Resorts, Kimpton Hotels and Restaurants, and the Holiday Inn Express. The prize is valued at $60,000.
Around the nation