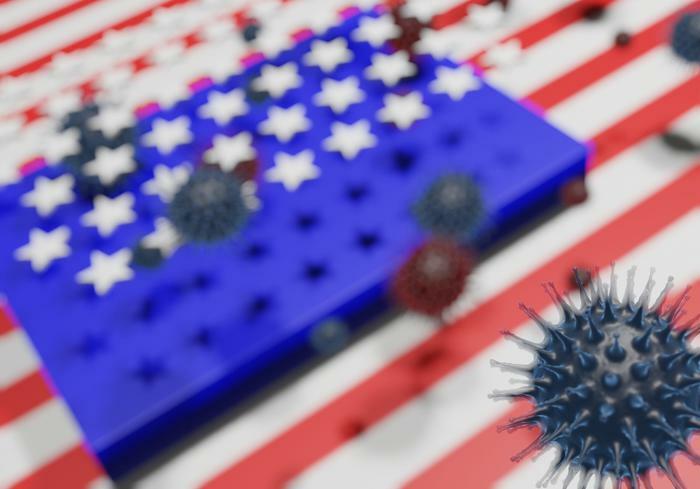 Coronavirus‌ ‌(COVID-19)‌ ‌tally‌ ‌as‌ ‌‌compiled‌‌ ‌by‌ ‌Johns‌ ‌Hopkins‌ ‌University.‌ ‌(Previous‌ ‌numbers‌ ‌in‌ ‌parentheses.)‌ 
Total‌ ‌U.S.‌ ‌confirmed‌ ‌cases:‌ 33,855,918 (33,848,726)‌
Total‌ ‌U.S.‌ ‌deaths:‌ 607,160 (607,132)
Total‌ ‌global‌ ‌cases:‌ 186,969,976 (186,544,494)
Total‌ ‌global‌ ‌deaths:‌ 4,034,450 (4,027,001)‌
Get ready for 'a surprising amount of death'
For most of the U.S., the coronavirus (COVID-19) news has been mostly positive. But a closer look at the data suggests that vaccinations are a big factor. Where vaccination rates are high, cases of the virus are low.
A number of states, especially in the South, have seen cases rise in recent weeks as the highly contagious Delta variant spreads. CNN Medical Analyst Dr. Jonathan Reiner says most of the serious cases come from five hotspots: Florida, Louisiana, Arkansas, Missouri, and Nevada.
"In places like Missouri where ICUs are packed, you're going to see a surprising amount of death," Reiner told the network.
Fewer young people are getting vaccinated
We know that there are a lot of Americans who have declined to be vaccinated against COVID-19. But who are they, exactly?
Government health officials tell the Wall Street Journal that it's mostly young adults, and their reluctance to get the jab threatens the goal of vaccinating enough Americans to eradicate the virus. Many of these Americans tell pollsters that they don't feel they are at risk or are confused by erroneous information circulating on social media.
"It's a problem because young people are out and about and social," Dr. Ashish Jha, dean of the Brown University School of Public Health, told the Journal. "They're more likely to be interacting with more people than a 75-year-old" and could spread the virus if they aren't vaccinated.
The virus may have been fading before the vaccines
Conventional wisdom holds that the rollout of COVID-19 vaccines led to the dramatic drop in new cases in the U.S., and it's true that the two events coincide. But Robert Kaplan, professor emeritus at the Stanford University School of Medicine, says the virus may have been on the wane before the vaccines arrived.
Writing in STAT, Kaplan cited data showing that COVID-19 followed the pattern of previous pandemics. He said the decline in new cases started well before a meaningful number of people had been vaccinated.
"Don't get me wrong, I believe in vaccines," Kaplan writes. "I got vaccinated as soon as I was eligible and am 100% behind the goal of getting everyone on the planet vaccinated. Yet there are other factors also at work in quelling a pandemic."
Around the nation