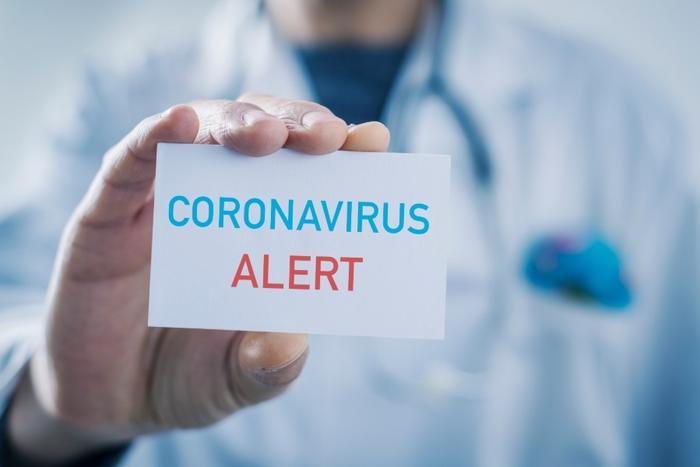 Coronavirus (COVID-19) tally as compiled by Johns Hopkins University. (Previous numbers in parentheses.)
Total U.S. confirmed cases: 7,864,910 (7,811,401)
Total U.S. deaths: 216,060 (215,251)
Total global cases: 38,275,349 (37,894,452)
Total global deaths: 1,088,051 (1,082,201)
Government halts Eli Lilly antibody trial
Pharmaceutical company Eli Lilly has confirmed that U.S. health authorities have halted a clinical trial of its antibody treatment for the coronavirus (COVID-19) over safety concerns.
"Safety is of the utmost importance to Lilly, spokeswoman Molly McCully told CNBC. "We are aware that, out of an abundance of caution, the ACTIV-3 independent data safety monitoring board (DSMB) has recommended a pause in enrollment."  
McCully said the company supports the government's decision. Twenty-four hours earlier, Johnson & Johnson paused clinical trials on its vaccine candidate after a participant had an unexplained illness.
Senate plans vote on another stimulus bill
Senate Majority Leader Mitch McConnell (R-Ky.) says the Senate will vote on a coronavirus aid package favored by Senate Republicans but opposed by Democrats. McConnell said the package targets aid to American workers but also revives Paycheck Protection Program (PPP) small business loans.
House Speaker Nancy Pelosi says measures offered by the GOP fall "significantly" short of what's needed. Meanwhile, Pelosi and Treasury Secretary Steven Mnuchin have gotten a little closer on a deal, with the administration offering a $1.8 trillion package.
The administration offer reportedly  contains $300 billion in aid for state and local governments, $400 per week in extra unemployment benefits until January, direct payments of up to $1,200 for adults and $1,000 per child, and liability protections for businesses.
AstraZeneca testing longer-lasting antibodies
Drugmaker AstraZeneca is moving ahead with Phase 3 clinical trials for a potential COVID-19 therapy that deploys two long-acting antibodies discovered by the Vanderbilt University Medical Center (VUMC) and optimized by researchers at the pharmaceutical firm.
AstraZeneca has received U.S. government support for the development and supply of the treatment, AZD7442, under an agreement with the Biomedical Advanced Research and Development Authority (BARDA).
Antibodies are produced by white blood cells in response to infection. Several companies are working on similar antibody treatments, which some medical experts believe can be an important weapon in stemming the pandemic.
Researchers say brain damage from COVID-19 is common
Researchers at the NYU Grossman School of Medicine say the coronavirus has caused a range of brain damage in many patients infected with the virus. However, they say the damage was not caused by infection.
The scientists say one in seven COVID-19 patients has suffered neurological damage because of a lack of oxygen caused by infection in the lungs. The damage has ranged from minor and temporary to severe and even life-threatening.
In their conclusion to the study, the researchers said neurological complications should be taken seriously because they dramatically raise a patient's risk of dying and increase a coronavirus patient's likelihood of needing long-term care or rehabilitation therapy. 
CDC: Small gatherings are feeding the surge
Getting together with a small group of friends or family members may seem safe -- at least safer than being with a large group -- but one health expert thinks that kind of activity is leading to a nationwide surge in coronavirus cases.
Dr. Robert Redfield, head of the Centers for Disease Control and Prevention (CDC), says people should be mindful that it just takes one infected person to spread the virus to many others. He says there have been successful efforts to curtail large public gatherings.
"But what we're seeing as the increasing threat right now is actually acquisition of infection through small household gatherings," Redfield said in a call to governors. "Particularly with Thanksgiving coming up, we think it's really important to stress the vigilance of these continued mitigation steps in the household setting."
Around the nation
New York: The coronavirus has claimed an iconic New York City landmark. The Roosevelt Hotel has announced that it is closing its doors because it cannot operate profitably during the COVID-19 pandemic.

Ohio: Gov. Mike Dewine says the state is making progress, but he predicts that the pandemic will get worse before it gets better. This week, Ohio exceeded 5,000 total deaths from the disease and a total of 170,000 cases.

West Virginia: While many states are seeing a surge in coronavirus cases heading into winter, Gov. Jim Justice says his state is moving in a positive direction. Justice reported that West Virginia's statewide rate of COVID-19 transmission – also known as Rt – dropped to 0.92 this week; that's tied for the second-best such rate of any state in the country.