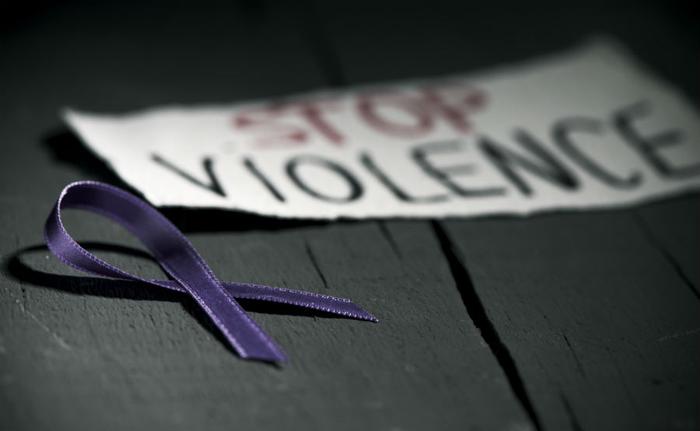 Coronavirus (COVID-19) tally as compiled by Johns Hopkins University. (Previous numbers in parentheses.)
Total U.S. confirmed cases: 5,258,056 (5,204,792)
Total U.S. deaths: 167,298 (166,148)
Total global cases: 20,967,027 (20,672,105)
Total global deaths: 760,461 (750,490)
An alarming rise in domestic violence during stay-at-home orders
Being required to stay at home to avoid getting the coronavirus (COVID-19) is inconvenient for most, but it's downright dangerous if your household includes an abusive or violent partner.
In a new study published in Radiology, a team led by investigators at Brigham and Women's Hospital assessed the pattern of injuries related to intimate partner violence (IPV) in patients at the hospital during the spring of 2020. When compared to injuries over the previous three years, they found an alarming increase in physical injuries associated with IPV this year.
"Radiologists and other health care providers should proactively participate in identifying IPV victims and reach out to vulnerable communities as an essential service during the pandemic and other crisis situations," said the principal investigator and the corresponding author Dr. Bharti Khurana.
Consumers are still shopping
The coronavirus pandemic is apparently not preventing consumers from reaching for their credit cards. The Commerce Department reports that retail sales grew by 1.2 percent in July.
While it reflects growth in spending, the increase is about half of what most economists expected. It's also significantly lower than June's 8.4 percent increase.
The big winners were online retailers, who have seen sales increase by nearly 25 percent in the last year. Supermarkets, liquor stores, and wine shops, are also coming out ahead with an 11.1 percent increase in sales.
WSJ: Many nursing home inspectors are not tested before visits
Nursing homes have been major centers of COVID-19 outbreaks, but a Wall Street Journal report says most states are failing to do all they can to protect residents.
Its investigation learned that half of all states do not require state inspectors, who regularly visit nursing homes to make sure they are meeting state standards, to be tested for the coronavirus before they visit.
The Journal found at least 26 states don't require regular testing, though some, including New Hampshire and New Jersey, said they offer it on a voluntary basis.
Why does COVID-19 affect your sense of smell?
The coronavirus has a number of wide-ranging symptoms, but one common effect reported by people who get the virus is the loss of the senses of smell and taste. But why? Assistant Professor Jessica Grayson, M.D., at the University of Alabama Birmingham (UAB) provides insight into why this might be happening.
"If the nose is congested or full of polyps, then the odorant particulates cannot reach the olfactory fibers, which sense the smell and communicate with the brain," she said. "In other instances, the nose looks relatively normal, but there is local inflammation in the olfactory mucosa that leads to adverse effects on smell."
In people suffering with obesity, there is also an increased risk of potential smell loss due to benign intracranial hypertension, which causes thinning of the skull base.
Alcohol hydrometer test kits hit record sales
While the pandemic has devastated some industries, others have flourished, including companies making hydrometer test kits used for alcohol brewing. But it's not likely that many homebound consumers are making moonshine.
Brewing America, which makes the kits, says sales have doubled compared to before the pandemic because consumers are making their own hand sanitizer at home. 
"We are seeing a huge jump in the home hand sanitizer making trend, something we did not expect," said company CEO Kyle Hove. "This is causing an enormous impact on our market and the hydrometer industry right now. The population is finding uses for hydrometers beyond the traditional home-brewing." 
Around the nation
California: Democrats in the legislature are proposing the creation of a new financial services watchdog agency to protect consumers. They worry that the economic effects of the pandemic are leaving many people vulnerable to predatory lenders.

Alabama: Children in Alabama are heading back to the classroom for the fall term, but it's not without some complications. Education officials say schools are being required to quarantine teachers and students after positive coronavirus cases are reported.

Kentucky: Gov. Andy Beshear is pleading with school districts across the state not to defy his order delaying the start of in-classroom instruction. "While we are desperate to get our kids back, I also want it to work," he said.