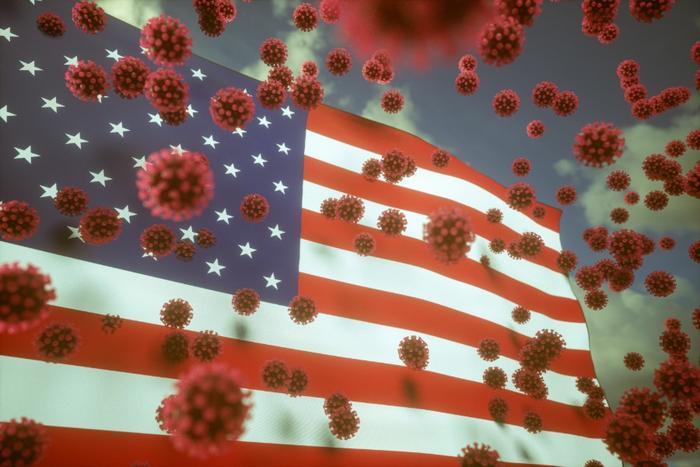 COVID-19 ‌tally‌ ‌as‌ ‌‌compiled‌‌ ‌by‌ ‌Johns‌ ‌Hopkins‌ ‌University.‌ ‌(Previous‌ ‌numbers‌ ‌in‌ ‌parentheses.)‌
Total‌ ‌U.S.‌ ‌confirmed‌ ‌cases:‌ 92,562,436 (91,993,384)
Total‌ ‌U.S.‌ ‌deaths:‌ 1,035,549 (1,035,005)
Total‌ ‌global‌ ‌cases:‌ 587,651,288 (586,897,066)
Total ‌global‌ ‌deaths:‌ 6,428,190 (6,422,057)‌
COVID-19 cases at an inflection points, experts say
After an early 2022 surge, the U.S. appears to be at a plateau when it comes to COVID-19 cases, according to some medical experts. After the sharp increase, hospitalizations and deaths have leveled off in recent weeks.
While the U.S. has admitted 40,000 COVID-19 patients to hospitals, and 400 people are dying each day. But the numbers suggest that's a much better result than during the winter months when serious cases and deaths were much higher. Looking ahead, few scientists know what to expect.
"We've never really cracked that: why these surges go up and down, how long it stays up and how fast it comes down," Dr. Eric Topol, a cardiologist and professor of molecular medicine at Scripps Research," told CNN. "All these things are still somewhat of a mystery."
CDC says COVID-19 risks are increasing in some areas
While conditions are improving in some areas, other U.S. counties are moving in the wrong direction, according to the Centers for Disease Control and Prevention (CDC). In its latest report, the agency said the number of U.S. counties in the high-risk of transmission category jumped 71% in just the last week.
The CDC's high-risk map shows that 1,143 counties now meet the threshold for that top threat designation. That's more than triple the number from last month, a move that CDC officials call a clear reversal.
Only about 25% of counties are now considered to be at low risk for COVID-19 spread. In the June 17 update, 60% were in the low-risk category.
AMA gives an outlook for the fall
Despite current worrisome COVID-19 trends, the American Medical Association (AMA) has a more positive outlook for the fall. The good news, the AMA says, is that most of the country has been exposed to the virus either through infection or vaccination, leading to a reduction in hospitalizations and deaths.
While there has been discussion of an updated COVID-19 vaccine that might be ready for boosters by October, some health experts aren't sure whether it's wise to change the vaccine to target the emerging subvariants.
"By the time it's ready in the fall, BA.5 may be past us and we may be on to something entirely new," said Dr. Peter Hotez, a virology expert and AMA member.
Around the nation