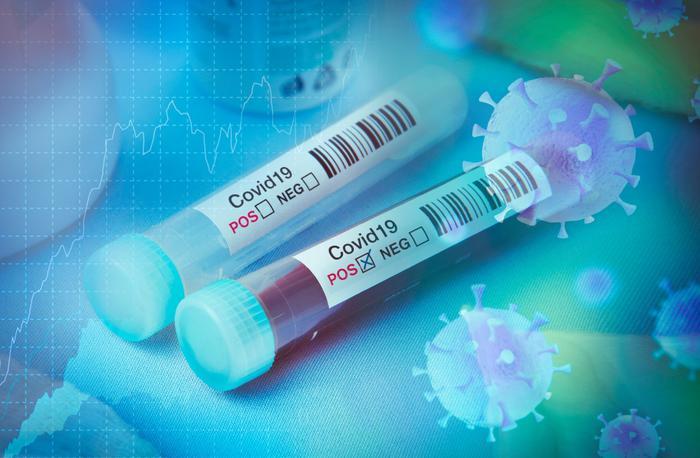 Coronavirus (COVID-19) tally as compiled by Johns Hopkins University. (Previous numbers in parentheses.)
Total U.S. confirmed cases: 4,447,648 (4,375,217)
Total U.S. deaths: 151,077 (149,684)
Total global cases: 17,084,446 (16,797,288)
Total global deaths: 668,250 (661,724)
COVID-19 shrinks economy nearly 33 percent
Everyone knew the coronavirus (COVID-19) took a big toll on the U.S. economy in the second quarter, and today we found out how big. The Commerce Department reports that gross domestic product (GDP) shrank by 32.9 percent between April and June, when much of the economy was shut down.
There were big declines in personal consumption as consumers stopped spending as much money. There were also declines in exports, inventories, investment, and spending by state and local governments.
Spending on health care also fell sharply as many hospitals stopped offering medical services for anything other than COVID-19.
J&J vaccine moves to next phase of clinical trials
Johnson & Johnson says clinical studies have shown its lead vaccine candidate protected against infection from the virus that causes COVID-19. The data, published in Nature, shows that the company's vector-based vaccine elicited "a robust immune response" with a single dose in a study on primates.
Based on the strength of the data, Johnson & Johnson said a Phase 1/2a first-in-human clinical trial of the vaccine candidate in healthy volunteers has gotten underway in both the U.S. and Belgium.
"The findings give us confidence as we progress our vaccine development and upscale manufacturing in parallel, having initiated a Phase 1/2a trial in July with the intention to move into a Phase 3 trial in September,"said Paul Stoffels, M.D., vice chairman of the executive committee and chief scientific officer for Johnson & Johnson.
Mayo Clinic helps McDonald's respond to COVID-19
Fast-food giant McDonald's has engaged the services of the Mayo Clinic to help develop its ongoing response to the coronavirus. 
McDonald's says the Mayo experts will provide ongoing counsel and expertise on emerging science in infection prevention and control and share best practices to mitigate the spread of COVID-19. 
"This public health crisis is far from over. Living by our core value of putting our customers and people first means we will continue to evolve our efforts to meet their needs and provide a safe and clean environment in McDonald's restaurants around the world," said Chris Kempczinski, president and CEO of McDonald's. "Consulting with Mayo Clinic allows us to further apply leading edge science to our restaurant practices."
Unemployment rolls still growing 
The Labor Department reports that another 1.434 million Americans filed initial claims for unemployment benefits as the pandemic continues to throw people out of work. The pace has increased in recent weeks as a surge in cases has caused some states to begin shutting down again.
New claims for jobless benefits had fallen for 15 straight weeks before beginning to rise again two weeks ago. Even so, economists polled by Dow Jones had predicted claims in the most recent week would be higher than they were. Claims were up over the previous week by only 12,000.
People filing for unemployment last week won't get the extra $600 a week payment provided by the CARES Act since it expires Friday. Congress is seeking a compromise between Republicans and Democrats to extend some level of bonus benefit.
Upheaval in the college textbook industry
COVID-19 has affected nearly every industry, and college textbooks are no exception. An industry report shows prices and new textbook purchases are both increasing while rentals and used book sales are declining.
The report from CampusBooks.com suggests that college students are preparing for online and remote learning before many schools and bookstores make official decisions about reopening.
The site reports a 125 percent increase in searches in June over the previous year, a trend that started to appear in April during the early days of the pandemic. Online book sales are rising and are expected to increase as students stay out of physical bookstores and remain home.
"Students are taking matters into their own hands and buying books now in anticipation of remote learning," said Alex Neal, CEO and founder of CampusBooks.com. "It's caused a drastic shift in trends – moving away from used textbooks and rentals and an increase in new books and more online sales. Campus bookstores as we know them may be a thing of the past."
Around the nation
Tennessee: Federal health officials are warning that Tennessee could become the next hotspot for the coronavirus. Dr. Deborah Birx, one of the nation's top COVID-19 officials, met with Gov. Bill Lee this week and urged him to reclose bars and many restaurants.

Ohio: Ohio is another state where cases are rising again after leveling off. State health officials report that hospitals treated 1,122 COVID-19 patients on Tuesday alone. 

Florida: With Tropical Storm Isaias bearing down on Florida, the state is closing its COVID-19 testing sites as of 5 p.m. today. The state Division of Emergency Management points out that the testing centers are in tents that can't stand up to even 20 mph winds.