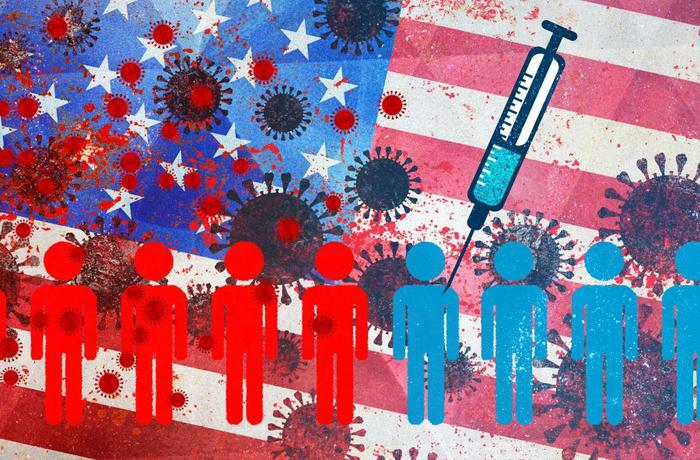 Coronavirus‌ ‌(COVID-19)‌ ‌tally‌ ‌as‌ ‌‌compiled‌‌ ‌by‌ ‌Johns‌ ‌Hopkins‌ ‌University.‌ ‌(previous‌ ‌numbers‌ ‌in‌ ‌parentheses)‌.
Total‌ ‌U.S.‌ ‌confirmed‌ ‌cases:‌ 42,680,809 (42,553,299)‌
Total‌ ‌U.S.‌ ‌deaths:‌ 684,428 (681,259)
Total‌ ‌global‌ ‌cases:‌ 230,754,396 (230,242,861)
Total‌ ‌global‌ ‌deaths:‌ 4,731,348 (4,721,803)‌
CDC panel overruled FDA advisers on booster shots
A panel of experts advising the Centers for Disease Control and Prevention (CDC) has overruled a similar group advising the U.S. Food and Drug Administration (FDA) on COVID-19 booster shots. But the FDA group's view has prevailed.
The FDA panel recommended the booster for people 65 and older, people with underlying health conditions, and people in frontline occupations like health care and food distribution. The CDC panel recommendation limited boosters to the elderly and those with underlying conditions.
But CDC Director Dr. Rochelle Walensky is siding with the FDA group, saying boosters should be offered to people of all ages who are engaged in high-risk occupations. 
WHO backs Regeneron's antibody treatment
Regeneron's COVID-19 antibody treatment has received a vote of confidence from the World Health Organization (WHO). A panel of experts advising the agency has recommended that high-risk COVID-19 patients receive Regeneron's monoclonal antibody treatment.
The treatment is made up of two synthetic antibodies called casirivimab and imdevimab. They have been shown to boost a patients' immune system, and the FDA approved the treatment for use in the U.S. last November.
The WHO said there are two primary groups of patients who should receive the drug: people who don't have severe symptoms but are at high risk of hospitalization and patients with severe symptoms.
Light at the end of the COVID-19 tunnel?
How long will this pandemic go on? It was supposed to end with the rollout of vaccines. But then the Delta variant came along.
Moderna CEO Stéphane Bancel thinks we're in the late innings of the crisis. He told a Swiss newspaper the pandemic could die out next year as more people around the world get vaccinated.
"We will end up in a situation similar to that of the flu," Bancel told the outlet, saying he predicted that future within the next 12 months. "You can either get vaccinated and have a good winter. Or you don't do it and risk getting sick and possibly even ending up in hospital."
Around the nation