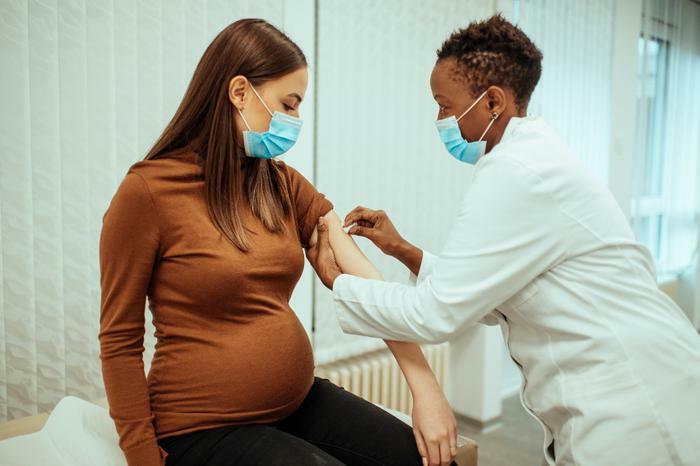 Coronavirus‌ ‌(COVID-19)‌ ‌tally‌ ‌as‌ ‌‌compiled‌‌ ‌by‌ ‌Johns‌ ‌Hopkins‌ ‌University.‌ ‌(Previous‌ ‌numbers‌ ‌in‌ ‌parentheses.)‌
Total‌ ‌U.S.‌ ‌confirmed‌ ‌cases:‌ 43,367,242 (43,247,791)‌
Total‌ ‌U.S.‌ ‌deaths:‌ 695,418 (693,323)
Total‌ ‌global‌ ‌cases:‌ 233,434,862 (232,967,743)
Total‌ ‌global‌ ‌deaths:‌ 4,777,272 (4,769,021)‌
CDC: Pregnant women should get vaccinated
The Centers for Disease Control and Prevention (CDC) is stepping up its campaign to persuade pregnant women to get vaccinated against COVID-19. In a public appeal, the health agency said vaccination would prevent serious illnesses, deaths, and adverse pregnancy outcomes.
Through September 27, the CDC reports more than 125,000 confirmed cases of COVID-19 in pregnant women, including more than 22,000 hospitalized and 161 deaths. Twenty-two deaths occurred in the month of August alone. 
"Pregnancy can be both a special time and also a stressful time – and pregnancy during a pandemic is an added concern for families," said CDC Director Dr. Rochelle P. Walensky. "I strongly encourage those who are pregnant or considering pregnancy to talk with their healthcare provider about the protective benefits of the COVID-19 vaccine to keep their babies and themselves safe."
Study finds lingering symptoms are common
Researchers say about a third of people who recover from COVID-19 have at least one symptom of the illness that may persist for months after diagnosis. 
Scientists at Oxford University analyzed data from millions of health records, mostly in the U.S. They found that 36% of recovered patients reported symptoms that emerged after recovery. Some initially had no symptoms at all.
The lingering symptoms include pain in the chest or throat, abnormal breathing, abdominal distress, fatigue, depression, headaches, cognitive dysfunction, and muscle pain.
Hundreds of health care workers fired for refusing vaccine
Hundreds of health care workers across the U.S. are headed for the unemployment line. With vaccine mandates now in effect for most U.S. hospitals, employees who refuse to be vaccinated are being fired.
But with hospitals still full of COVID-19 patients, officials are concerned that even a small number of terminations could lead to staff shortages. Dr. John Brownstein, an epidemiologist and professor at Harvard Medical School, says the system needs everyone.
"We're seeing a greater need of health care -- there was a lot of deferred care for elective surgeries and behavioral health -- juxtaposed with existing shortages of health care workers," Brownstein told ABC News. "Any impact is going to create even more pressure on health care systems."
Around the nation