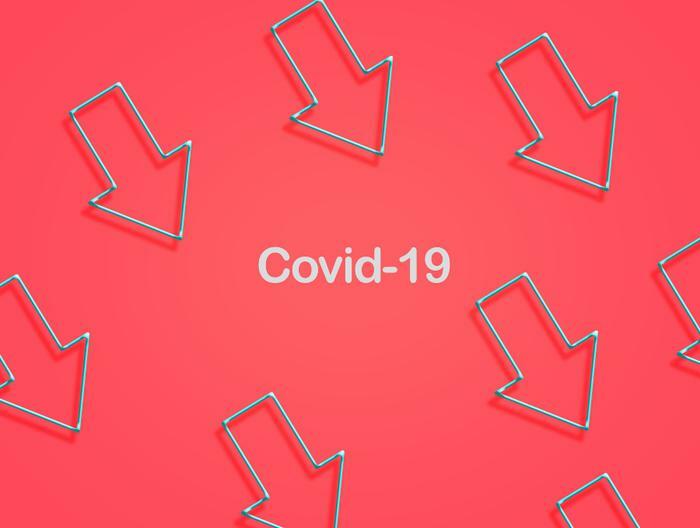 Coronavirus (COVID-19) tally as compiled by Johns Hopkins University. (Previous numbers in parentheses.)
Total U.S. confirmed cases: 27,101,604 (27,009,905)
Total U.S. deaths: 465,435 (463,584)
Total global cases: 106,617,679 (106,277,553)
Total global deaths: 2,330,065 (2,319,703)
New cases are still falling
Health officials report the continuation of an encouraging trend that began in late January. New cases of the coronavirus (COVID-19), which has killed more than 463,000 Americans over the last 12 months, are falling.
States reported just over 88,000 new infections on Monday. While deaths remain elevated,  hospitalizations have been falling for the last four weeks.
Efforts to vaccinate more people are also picking up speed. As of Monday, more than 59 million doses of the Pfizer and Moderna vaccines had been distributed to various states, and more than 42 million doses had been administered.
WHO says the virus most likely came from an animal
From the start of the coronavirus pandemic, there has been speculation about the origin of the virus that quickly spread around the world. Chinese officials said the likely source was a market that sold live animals, but conspiracy theories quickly developed that suggested it escaped from a Chinese lab.
After an investigation, the World Health Organization (WHO) says the most likely source is from an animal. Investigators believe a bat infected with the virus infected another animal that then infected a human.
The WHO investigation has centered on Wuhan's Huanan Market, where live animals are sold for food. However, investigators held out the possibility that the virus could have originated outside of Wuhan. 
Easing restrictions? Not so fast, experts say
With cases of the coronavirus declining, a number of states are easing restrictions put in place during the fall when cases were surging. But many health experts are questioning the wisdom of that.
They point to the recent emergence of variants of the virus that spread more easily. It's not known how widespread they are in the U.S., but health officials say we could see another spike in cases if they are just now showing up.
A number of states have relaxed rules in recent days. In South Dakota, Gov. Doug Burgam allowed the statewide mask mandate to expire. Iowa Gov. Kim Reynolds took similar action last week.
Help wanted signs are appearing again
The world may have a long way to go to get back to normal, but a few things are looking familiar again. The price of gasoline is back to where it was before the pandemic began, and help wanted signs are starting to make a reappearance.
It's true that the labor market is still weak, but the emerging strength appears to be in industries that have weathered the worst economic effects of the pandemic. Jed Kolko, chief economist at job search site Indeed, told The Wall Street Journal that job postings were up 0.7 percent at the end of January from a year ago.
But in a sign that things aren't quite back to normal, Kolho says a large number of the listings include the phrase "remote work," double the number from 12 months earlier.
Elevators could be a barrier to offices reopening
Now that the vaccine rollout is well underway, some business managers may be thinking about reopening offices. But with social distancing and masking requirements still in place for a while, how do you get around the problem of crowded elevators?
Engineers at Columbia University are using mathematical modeling and epidemiological principles to design interventions for queuing safely in elevators during a pandemic, without having to program any elevators.   
"Our interventions basically reduce congestion by explicitly or implicitly trying to get people going to the same floor to travel together," said Adam Elmachtoub, associate professor of industrial engineering. 
Around the nation
Washington: Health officials in Washington were shocked to discover that some of the N95 masks they purchased for frontline healthcare workers were fakes. The Washington State Hospital Association (WSHA) said 3M notified it about possible knock-off masks circulating in the national supply of personal protective equipment.

New York: Gov. Andrew Cuomo has moved up the date that restaurants may resume indoor dining at 25 percent capacity. The dining rooms will open on February 12, two days before they were originally set to resume on February 14.

Florida: The state is getting another 1 million doses of the COVID-19 vaccine as retailers begin to aid the rollout. The shipments are being received as part of the Federal Retail Pharmacy Program. The program aims to speed up vaccine distribution and eventually expand to 40,000 pharmacies.