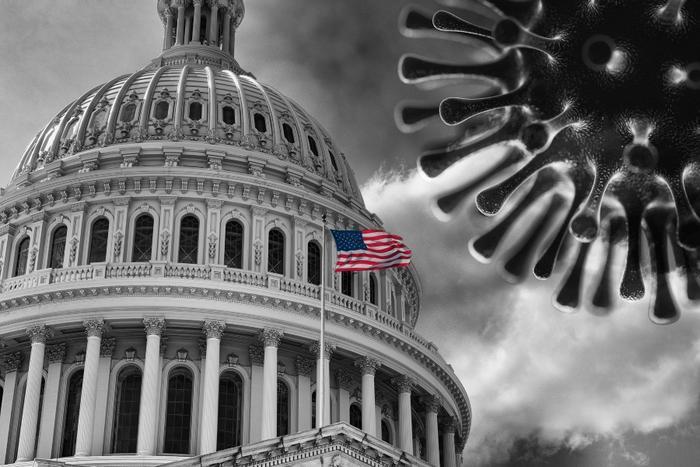 Coronavirus (COVID-19) tally as compiled by Johns Hopkins University. (Previous numbers in parentheses.)
Total U.S. confirmed cases: 994,625 (972,969)
Total U.S. deaths: 56,749 (55,118)
Total global cases: 3,074,948 (3,002,303)
Total global deaths: 213,273 (208,131)
Big small business loans to get extra scrutiny
Large businesses that took Small Business Administration loans of more than $2 million will have to show that they needed it. Treasury Secretary Steven Mnuchin told CNBC today that companies that took large loans meant for small businesses will be subject to a government audit.
The highly popular loan program allows a small business to turn the loan into a grant if it uses the money to pay rent and payroll and doesn't lay off workers. Social media erupted after it was disclosed that many Main Street businesses were denied the loans while some publicly traded corporations received loans of up to $10 million.
"This was a program designed for small businesses," Mnuchin said. "It was not a program that was designed for public companies that had liquidity."
COVID-19 leads to dramatic drop in highway deaths
The death toll from the coronavirus rises every day, but the death toll is falling dramatically on the nation's highways. AutoinsuranceEZ, an insurance marketplace, conducted an analysis which shows that the pandemic is the number one event in history for lowering the highway death toll.
Overall traffic deaths across the U.S. are down 38 percent during the coronavirus pandemic. Cities across the country have seen a reduction in crashes and fatal accidents, with Seattle recording the largest drop.
The decline in auto accidents of all types is not unexpected since many fewer vehicles are on the road. Because of that, major auto insurance companies recently announced that they are temporarily reducing customers' rates.
JetBlue requiring all passengers to wear masks
JetBlue is the first major airline to require all passengers on its flights to wear face masks. It's a move favored by the flight attendant's union, which pressed United Airlines to make that a requirement after the carrier said its flight attendants must all wear masks.
"Wearing a face covering isn't about protecting yourself, it's about protecting those around you," said JetBlue's President Joanna Geraghty. "This is the new flying etiquette."
The policy goes into effect May 4.
Fauci: The fall months could be bad
Dr. Anthony Fauci, director of the National Institute of Allergy and Infectious Disease and a key member of the White House COVID-19 task force, says we may not be in the clear when the fall months roll around.
It's always been assumed that the virus will return once the weather starts to cool again, and Fauci says that will be trouble unless there is an effective treatment by then. 
"In my mind, it's inevitable that we will have a return of the virus, or maybe even that it never went away," he said in an interview with the Economic Club of Washington..
At-home antibody test released
Quest Diagnostics has announced the release of a test that consumers can take at home to determine whether they have had the coronavirus. The test will determine if there are antibodies left behind by the virus in the subject's blood.
The company said the tests can help identify those who were never diagnosed with COVID-19 but believe they may have contracted the virus. The test costs $119 and can be ordered here.
Around the nation
North Dakota: Gov. Doug Burgum said he intends to allow closed businesses to reopen on Friday. Non-essential businesses in the state have been closed since mid-March. The sparsely populated state hasn't been hit that hard, but cases in residents and employees of nursing homes and long-term care facilities shot up by 40 this week to 109.

Florida: Attorney General Ashley Moody says Sherwin-Williams worked with her office to donate and deliver 5,000 face masks to Florida law enforcement officers. Since COVID-19 began to spread in Florida, Moody says dozens of law enforcement officers have contracted the virus -- some fatally.

Missouri: Sen. Roy Blunt reports that Missouri hospitals will receive an additional $175 million in federal aid to cope with the pandemic. The state's hospitals received more than $600 million under the CARES Act.