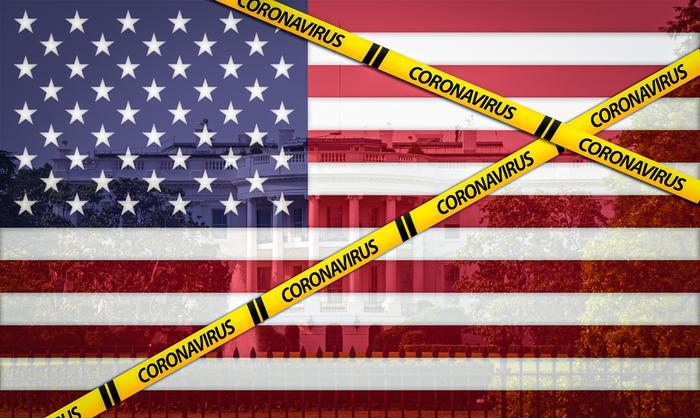 Coronavirus (COVID-19) tally as compiled by Johns Hopkins University. (Previous numbers in parentheses.)
Total U.S. confirmed cases: 6,528,077 (6,513,489)
Total U.S. deaths: 194,203 (194,018)
Total global cases: 29,075,608 (28,850,901)
Total global deaths: 925,284 (921,619)
Woodward: Trump could have saved lives
Journalist Bob Woodward, the author of a new book based on hours of interviews with President Trump, says the president possessed specific knowledge in late January about the coronavirus (COVID-19) but did not warn the American people or mobilize the government to act.
In an interview with NBC's Today Show, Woodward said Trump got a briefing from his national security adviser in late January that informed him that the coronavirus would come to the U.S. and create a pandemic. Woodward says Trump could have mentioned the threat in his State of the Union address February 4 but didn't.
"It is one of those shocks, for me, having written about nine presidents, that the president of the United States possessed the specific knowledge that could have saved lives and historians are going to be writing about the lost month of February for tens of years," Woodward said.
New cases increase in 11 states
The coronavirus picked up momentum in 11 states over the weekend as cases of the virus continued to mount. 
An analysis of data compiled by Johns Hopkins shows Alaska, Arkansas, Connecticut, Delaware, Maine, Nebraska, New Hampshire, New Jersey, Rhode Island, Wisconsin, and Wyoming all saw their number of new cases go up. Wisconsin posted a 32 percent increase, a record high for the state.
Dr. Anthony Fauci, director of the National Institute of Allergy and Infectious Disease, calls the new data disturbing, telling NBC's Andrea Mitchell "we're plateauing at around 40,000 cases a day and the deaths are around 1,000."
Eli Lilly reports treatment progress
Drug giant Eli Lilly reports that its existing arthritis drug baricitinib, marketed under the brand name Olumiant, reduced recovery time from the coronavirus when taken with Gilead's remdesivir. The trial showed patients recovered about a day faster than if they took remdesivir alone.
Lilly says it plans to seek emergency authorization from the U.S. Food and Drug Administration (FDA) for the drug to be included as a treatment against the virus. Remdesivir gained that status early in the outbreak.
Health experts dealing with the pandemic say treatments against the virus are just as important as an effective vaccine since people who get the virus need protection from its most severe effects.
Study confirms efficacy of social distancing
This might seem fairly obvious, though a number of states don't seem to have grasped it. A new study confirms that strictly practicing social distancing is associated with a significantly lower risk of getting the coronavirus.
At the same time, researchers at the Johns Hopkins Bloomberg School of Public Health conclude that using public transportation, visiting a place of worship, or otherwise traveling from the home is associated with a significantly higher likelihood of testing positive.
People reporting frequent public transport use were more than four times as likely to report a history of testing positive for SARS-CoV-2 infection, while those who reported practicing strict outdoor social distancing were just a tenth as likely to report ever being SARS-CoV-2 positive.
Poll shows 70 percent of Americans would take the vaccine
Recent media reports have suggested a majority of Americans would not be willing to be among the first to be inoculated with an approved coronavirus vaccine. But a new poll shows just the opposite.
Researchers from Ohio State University surveyed more than 2,000 Americans and found that seven out of 10 said they would be interested in receiving the vaccine whenever it becomes available. The poll was conducted among 1,000 people in May.
"The interest here is higher than what we typically see for the flu vaccine and other vaccines where there is a strong public health need for widespread protection," said lead researcher Paul Reiter.
Around the nation
New York: After its early caseload nearly overwhelmed hospitals, New York has seen its numbers improve every week. Gov. Andrew Cuomo reports that the state's infection rate, based on the percentage of positive tests, has remained under 1 percent for 37 straight days.

Florida: Bars in the state can reopen starting today as the number of cases slowly declines. Bars have been closed since late March, except for three weeks in June, after which cases spiked.

Massachusetts: The state observed a grim milestone over the weekend, reporting more than 9,000 deaths from the coronavirus since the pandemic began. Health department officials reported 267 new cases of COVID-19 and confirmed 14 more people have died from illness linked to the virus as of Sunday.