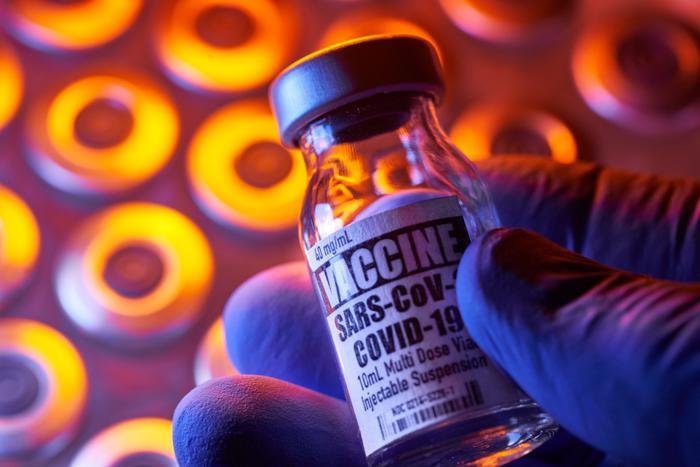 Coronavirus (COVID-19) tally as compiled by Johns Hopkins University. (Previous numbers in parentheses.)
Total U.S. confirmed cases: 16,280,842 (16,067,739)
Total U.S. deaths: 299,370 (297,343)
Total global cases:  72,446,947 (71,820,706)
Total global deaths: 1,615,421 (1,607,106)
Vaccine approved and on its way to Americans
Americans are rolling up their sleeves to get the first of what is expected to be a number of vaccines against the coronavirus. The U.S. Food and Drug Administration (FDA) acted over the weekend to approve the vaccine developed by Pfizer and BioNTech.
The first doses of the vaccine are on their way to hospitals around the country. Frontline health care workers and staff and residents at long-term care facilities are the first to get it.
At the same time, a network of retail pharmacies is being set up to administer the shots once doses are available to the larger population. The Pfizer vaccine could soon be joined by the Moderna vaccine, which is still under FDA review.
U.S. death toll approaches 300,000
The optimism generated by the Pfizer-BioNTech vaccine is offset by a surge in new cases of the virus and a death toll of just under 300,000. That milestone was approached early today.
In barely the first half of December, the U.S. has recorded nearly 34,000 deaths, more than most entire months so far. Deaths are increasing as the number of cases is increasing exponentially.
The U.S. has recorded 16.2 million cases of COVID-19, more than another other nation. India is second with 9.8 million cases, followed by Brazil with 6.9 million.
Indoor dining curtailed in New York City
As of today, indoor dining at New York City restaurants is suspended for at least two weeks, one of the many restrictive measures states are taking to try to control virus outbreaks. The action comes as hospitals' intensive care units (ICU) are nearing capacity.
For many restaurants, the order could be a death sentence. Nahid Ahmed says his 28-seat contemporary American restaurant in Manhattan's East Village neighborhood has been hit hard and might not survive without government help.
"Right now, it is really uncertain if we will come back," he told The Wall Street Journal.
California running out of ICU beds
With the current surge in coronavirus cases, California ICU excess capacity continues to shrink, leaving little room for error. The Los Angeles Daily News reports capacity began the week at 4.2 percent.
California officials have pointed to the declining number of available ICU beds as the main reason for new restrictions on business and personal activities. They say restrictions will be lifted once ICU capacity rises to at least 15 percent.
How to get people to take the second shot
Now that people are beginning to get the first of two vaccine shots, how will health officials make sure they get the necessary second one? Researchers at the University of Michigan (UM) say it might not be that easy.
"There are several factors and behaviors that prevent many well-intentioned people from completing a two-step process, like that recommended for the COVID-19 vaccines," said UM's Dr. Mark Fendrick. "We need to provide everything necessary to support those who receive the first shot to make sure they complete their second dose." 
The first shot may be enough in some people to generate an immune response, but the designers of the Pfizer and Moderna vaccines say a second "booster" shot will be needed to ensure long-lasting immunity. Some other vaccines under development may require only one shot.
Around the nation
Virginia: New stay-at-home restrictions went into effect statewide at midnight, ordering state residents to stay home between the hours of midnight and 5 a.m. However, there are a number of exceptions, including people traveling to and from work during those hours.

Massachusetts: Gov. Charlie Baker has imposed new COVID-19 restrictions on restaurants amid a surge in coronavirus cases. The rules allow for no more than six people at a table, meal time limits of 90 minutes, and mandatory mask-wearing whenever a patron is not eating or drinking.

Indiana: Indiana, like many other states, is preparing to receive its first shipment of the COVID-19 vaccine. "Based on our initial allocation, we will receive 55,575 doses of vaccine," said Dr. Lindsay Weaver, the chief medical officer for Indiana's Department of Health. "These vaccines will go to frontline health care workers who are at risk of exposure to COVID-19, while providing direct care to patients."