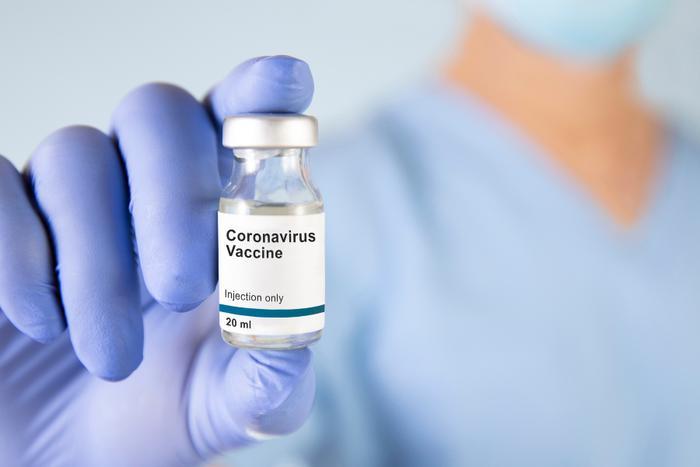 Coronavirus (COVID-19) tally as compiled by Johns Hopkins University. (Previous numbers in parentheses.)
Total U.S. confirmed cases: 15,645,955 (15,413,913)
Total U.S. deaths: 292,611 (289,970)
Total global cases: 69,833,475 (69,139,809)
Total global deaths: 1,587,024 (1,574,294)
FDA panel greenlights Pfizer's vaccine
The U.S. is a step closer to receiving a vaccine against the coronavirus (COVID-19). An advisory panel to the U.S. Food and Drug Administration (FDA) has recommended approval of the coronavirus (COVID-19) vaccine produced by Pfizer and BioNTech.
FDA Commissioner Stephen Hahn said today that the FDA "is finalizing the necessary documents to ensure that patients and providers have the information that they need to make informed decisions."
Three of the panelists voting no told reporters that they would have voted yes if the vaccine were strictly for people 18 and older. They said there was insufficient data for people under 18. Other panelists said the benefits outweighed the risks.
"When you have 2,000 to 3,000 people a day—a day—dying of coronavirus, to me this was a clear choice," Ofer Levy, a panel member and director of the Precision Vaccines Program at Boston Children's Hospital, told The Wall Street Journal.
GOP casts doubt on passage of compromise aid bill
Hopes for Congressional action on a new COVID-19 aid bill this month are quickly fading. Key Republican senators have backed away from a $908 billion compromise bill put forth by a bipartisan group of lawmakers.
The sticking point remains language dealing with financial aid to states and cities along with liability protection during the pandemic for businesses. Senate Majority Whip John Thune (R-S.D.) said Republicans think the liability protection should be stronger.
Democrats say they continue to be supportive of the proposal, noting that key benefits for consumers under the CARES Act expire at the end of the month. This morning, Sen. Bernie Sanders (I-Vt.) and Sen. Josh Hawley (R-Mo.) upped the ante, adding an amendment to send direct aid to Americans to the stopgap spending bill.
No Christmas parties, Biden adviser says
One of President-elect Biden's top COVID-19 advisers says Americans are going to have to find different ways to celebrate the Christmas holiday this year because Christmas parties are out. 
Dr. Michael Osterholm told CNN that the next three weeks are going to be bad, and people will have to take extra precautions. Despite the government's first step toward vaccine distribution, Osterholm warned that it would be "several months" before the nation sees widespread availability of vaccines.
Researchers say a rapid test could prevent deaths
Researchers have found that a rapid COVID-19 test could identify which patients are responding to drug treatments and which patients are in need of more aggressive help. Their study was presented at the virtual 2020 AACC Annual Scientific Meeting & Clinical Lab Expo.
The scientists say this is important because, while treating severely ill patients with corticosteroids reduces the risk of death, prescribing it for patients who don't really need it can carry the risk of serious side effects.
Corticosteroids work by reducing the activity of a patient's immune system to prevent it from attacking and damaging the lungs. Doctors worry that prescribing these drugs either too early or at too high a dosage could worsen a patient's condition by hindering the body's ability to clear the virus. 
Mask pollution plaguing California
The pandemic has produced economic misery and an ever-rising death toll. It may also be contributing to pollution.
California residents are complaining that masks, rubber gloves, disinfectant wipes, and other personal protective equipment (PPE) that is effective in saving lives is now finding its way to rivers, bays, and the Pacific Ocean.
"Whatever the product may be, this is a new, additional plastic threat," Adam Ratner, of the Marine Mammal Center, told the Washington Post.
Around the nation
Minnesota: State health department director Dr. Ruth Lynfield says many people who are infected with COVID-19 do not have symptoms, making it easier to spread the virus. "This is estimated that about 50 percent of transmission can occur in people who are pre-symptomatic or asymptomatic," she told reporters.

New Jersey: A new report warns that the COVID-19 risk to students and teachers in public schools is rising. The report said New Jersey had 18 new in-school outbreaks leading to 103 new cases in the past week.

New Mexico: Gov. Michelle Lujan says the state is making preparations to roll out a vaccine so it can be distributed as soon as it's approved by the FDA. In keeping with federal guidelines, Lujan said the first doses will go to frontline health workers in the state.