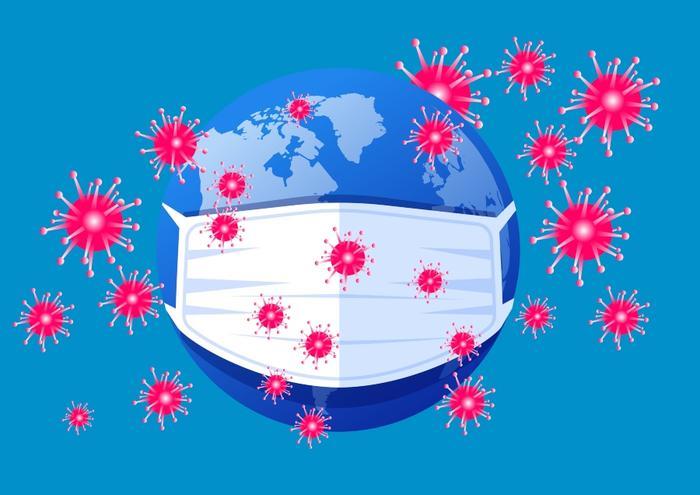 Coronavirus (COVID-19) tally as compiled by Johns Hopkins University. (Previous numbers in parentheses.)
Total U.S. confirmed cases: 7,156,562 (7,122,754)
Total U.S. deaths: 205,268 (204,825)
Total global cases: 33,431,133 (33,173,176)
Total global deaths: 1,003,168 (998,867)
Global deaths top 1 million
Just days after the U.S. recorded a total of 7 million cases of the coronavirus (COVID-19), the world's death toll from the pandemic exceeded the 1 million mark, according to the COVID-19 Tracking Project at Johns Hopkins University.
The U.S., by far, has recorded the most coronavirus deaths of any nation, with more than 205,000. Brazil is next, with 142,000 deaths and India is third, with 96,318.
Deaths have not risen as quickly as new cases of the virus in recent weeks because treatments have improved and doctors have learned more about the virus and how it attacks the body.
States get poor marks in controlling the coronavirus
A report by the National Safety Council says 39 states failed to take sufficient action early in the pandemic to protect citizens from COVID-19. Despite the fact that the virus killed more people than accidental drug overdoses, motor vehicle crashes, and falls combined, the report uncovered what it calls "an inconsistent approach that has jeopardized safety."
Only 12 states received an "on-track" rating in the report, with New Mexico, New York, California, Rhode Island, and Washington leading the pack with the highest overall ratings. Ten states received an 'off-track' rating, with Mississippi and South Dakota receiving the lowest overall ratings. 
"Many states have shown ingenuity and grit when it comes to protecting citizens, while others fell short," said Lorraine M. Martin, CEO of the National Safety Council. "This report is intended not as a condemnation but as a challenge to states to learn from each other and do better."
Democrats take the wraps off another relief package
Democratic Congressional leaders have unveiled a $2.2 trillion pandemic relief package after approving a $3.5 trillion bill in May that was a non-starter with Republicans. Whether this goes anywhere is unclear.
House Speaker Nancy Pelosi met today with Treasury Secretary Steven Mnuchin to outline the provisions of the bill, which would provide enhanced unemployment benefits and make direct payments to Americans.
It may be a difficult sell. While the two parties are closer to an agreement, the Trump administration so far has only committed to spend $1.3 trillion.
Saliva testing promoted as a defense
Japanese researchers say they have demonstrated a quick and effective mass testing approach using saliva samples that can effectively detect people who have been infected with COVID-19 but are still not showing symptoms. Their findings were published in the journal Clinical Infectious Diseases.
"Rapid detection of asymptomatic infected individuals will be critical for preventing COVID-19 outbreaks within communities and hospitals," says Hokkaido University researcher Takanori Teshima, who led the study.
The researchers say the speed with which the test yields results could help the world avoid a severe second wave of the virus over the winter months.
Doctors report positive results with laser treatment
Physicians in Massachusetts say a second COVID-19 patient has responded favorably to laser therapy. They describe what they call a "remarkable decrease" in inflammatory markers, IL-6 and Ferritin, and marked improvement in radiological findings after supportive treatment with Photobiomodulation Therapy (PBMT).
"Not only did the chest X-ray dramatically clear, but important markers of inflammation, IL-6, and Ferritin, decreased after four days of treatment. Photobiomodulation Therapy is known to have anti-inflammatory effects but in this case, it effectively treated the patient's respiratory symptoms," said Dr. Scott Sigman.
Sigman said he hopes other physicians with COVID-19 patients will consider PBMT as an adjunct treatment option.
Around the nation
Connecticut: COVID-19 numbers are rising throughout the state again, causing officials to step up preventative measures. However, the rate of positive tests is barely over 1 percent, much lower than in most other states. Connecticut officials say they are receiving 1 million rapid-result tests from Washington.

Nevada: The Division of Industrial Relations conducted initial observations of 359 businesses during the week of Sept. 21 to 26, checking on compliance with the state's coronavirus mitigation rules. It found 94 percent of restaurants were compliant, but only 84 percent of bars met the same standards.

Louisiana: Local officials in New Orleans are expressing outrage at a report showing that the state has only paid out $115,000 in rental assistance after receiving $5.6 million for that purpose. Officials say 40,000 people in the city have applied for assistance.