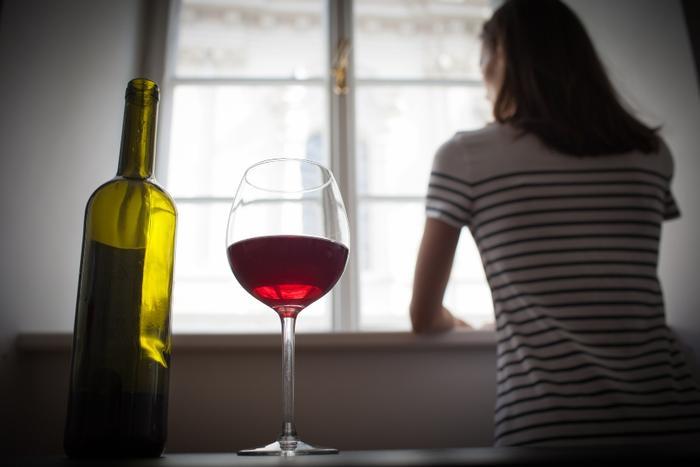 The nationwide pale that the COVID-19 pandemic has brought to our lives is new to most of us -- at least anyone born and raised in the U.S. since World War II -- and it's taken some getting used to.
Studies have shown that stress and anxiety are running counter to relaxation and gratitude. People are calming their nerves by meditating, by exercising, and by trying to soothe their inner chef to keep from going out and publically poking this bear of a virus.
And, then, some are turning to beer, wine, or distilled spirits to try to calm their nerves. When ConsumerAffairs went in search of statistics on just how much alcoholic beverage consumption was going on during the pandemic, what we found was staggering. 
Alcohol trends during coronavirus crisis
Here are some of the eye-openers we came across:
Booze + boredom = tipping point
Sure, one could point the finger at state and local governments for qualifying liquor stores as "essential businesses," but people don't drink just because there's a liquor store open down the street. Unfortunately, getting tipsy has led to a tipping point for some, throwing them into the gone-too-far column.
ConsumerAffairs reached out to an addiction expert to find the reasons behind this and what people can do if they think they've gone too far.
Dr. Lantie Jorandby, Chief Medical Officer at Lakeview Health, an addiction treatment center, told ConsumerAffairs that the new mix of shutdowns, layoffs, and fear and anxieties arising due to COVID-19 is what gets people to their tipping point. 
"The length of the shutdown I think is a big factor," Jorandby said, "but that gets exacerbated when adding in the uncertainty of when we are going to be out of quarantine, the financial problems most people are facing and the fear of getting sick, and the compounds increase."
Working at home also has a profound downside in Jorandby's opinion. The snag is that people think they can get away with more when they work from home – whether it be video chats in their PJs, watching some TV while working, or, yes, even drinking while they work.
Jorandby passes along a word of warning to anyone who's feeling a bit more stressed out thanks to the shutdown. 
"People may feel it's ok to reward themselves with a drink to calm their nerves or relax after a challenging day, (but) ultimately, alcohol will make things harder – causing poor sleep, poor decision making, bad eating habits and even worsening mood and anxiety levels," she said.
Drinking alcohol doesn't protect against COVID-19
Jorandby told ConsumerAffairs that she was surprised to find that some people think that consuming alcohol will somehow protect them from the virus. She pointed out that the only type of alcohol that has any place in the fight against coronavirus is the type found in antibacterial gels -- and those shouldn't be consumed orally either, as the Food and Drug Administration warns.
"Drinking alcohol actually has an opposite effect on your health. Alcohol weakens the immune system, disrupts sleep and alters behaviors – all of this only makes someone more susceptible to getting sick," he said.
Gone too far?
If someone feels they're nearing the borderline of going too far with their drinking, the pandemic provides a sort of life-forming moment because we have more time to focus and form good habits such as exercise.
In addition, Dr. Jorandby suggests starting out with baby steps like reaching out to someone you trust who has your best interests at heart, like a family member or friend. "Share with them what's going on and ask for help," she advocates. 
"Someone may be in need of inpatient treatment to safely detox off alcohol or other drugs. It is always better to detox in a medical setting, especially now with the pandemic. There are still residential programs that can admit and treat people. Also, there are plenty of telehealth options now to talk with doctors and therapists who can get you help."
If you know someone who is struggling with alcohol or drug addiction, ConsumerAffairs has prepared a guide on drug and alcohol treatment centers, as well as inpatient and outpatient programs. You can find the guide here.