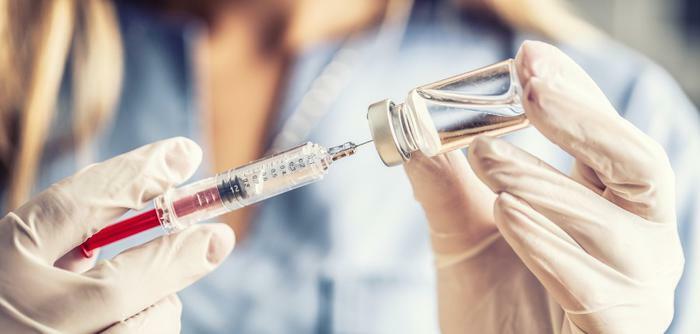 Health officials have now identified a dozen additional cases of the blood clotting disorder linked to Johnson & Johnson's COVID-19 vaccine. Last month, the Centers for Disease Control and Prevention (CDC) reported 15 confirmed cases -- all in women. Now the agency says there have been 28 cases, including six in men. Three people have died and four remain hospitalized.
Dr. Tom Shimabukuro, the deputy director of the immunization safety office at the CDC, said Wednesday during a meeting with a panel of advisors that women still appear to be at a greater risk for the condition. Twenty-two of the 28 cases have been in women. 
"The trend is that the reporting rates are higher in females compared to males in all age categories," Dr. Shimabukuro said.
He described the blood clotting disorder as "rare," but "clinically serious and potentially life-threatening condition." Patients who have experienced it have developed blood clots (often in the brain) and low levels of platelets. 
Of those who developed it, 12 were clinically obese, 7 had high blood pressure, 3 had diabetes, and 3 were taking estrogen. At this time, the CDC isn't sure whether any of those factors significantly increase a person's risk of the disorder. 
'Plausible' connection
When patients initially began reporting blood clots after getting vaccinated with Johnson & Johnson's one-shot vaccine, federal health officials paused use of the company's vaccine while they investigated the matter. Ten days later, officials concluded that the blood clotting disorder was exceedingly rare and resumed use of the vaccine. 
A warning label has been added to the vaccine's label that notes the "plausible" connection between the blood clotting disorder and the vaccine. 
Zero cases of the clotting disorder have been reported by people who received either Pfizer or Moderna's vaccine, but Dr. Shimaburkuro said the CDC will continue to monitor for cases in people who have been vaccinated.