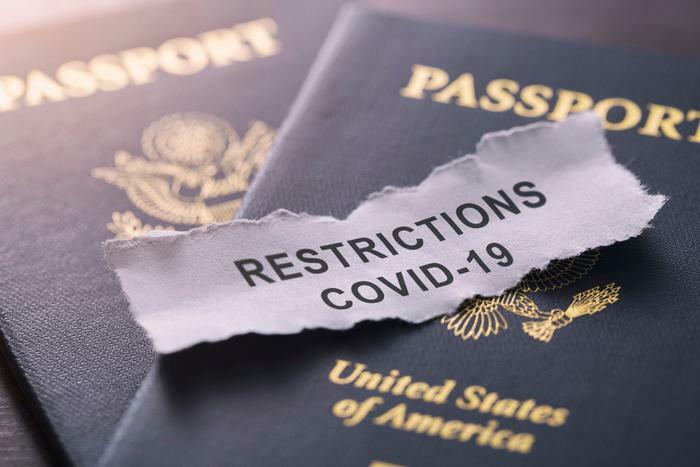 There are now four more countries on the Centers for Disease Control and Prevention's (CDC) travel warning list. The four destinations added to the agency's "Level 4: COVID-19 Very High" list are Dominica (an island in the Caribbean that shouldn't be confused with the Dominican Republic), Jersey (near the coast of north-west France), Montenegro (part of the Balkans in Southeastern Europe), and Turkey. 
The CDC advises that all travelers should "avoid travel to these destinations. If you must travel to these destinations, make sure you are fully vaccinated before travel."
While the CDC added those four nations to its highest travel advisory level, it also moved five countries to its "Level 3: Covid-19 high" category. Those countries include Chile, Mozambique, and Uruguay -- which moved down from Level 4 -- and Kosovo and North Macedonia -- which moved up from Level 2.
Much like the higher levels, the CDC says consumers should avoid nonessential travel to locations on its Level 3 list. Travelers who must go to these areas are also urged to get vaccinated before departing.
"Fully vaccinated travelers are less likely to get and spread Covid-19. However, international travel poses additional risks, and even fully vaccinated travelers might be at increased risk for getting and possibly spreading some Covid-19 variants," the agency said.
An ever-evolving list
If there's ever been any doubt about how quickly travel advisories can change, the new CDC update puts that to rest. The prime example in the new advisory is Dominica. In the agency's last update, it was listed as a low-risk, Level 1 destination. But within two weeks, the country's 7-day average of positive cases moved from 1 to 81. 
Turkey's designation has been somewhat of a rollercoaster ride. In mid-April, the country's 7-day average of cases was around 60,000. That number had plummeted to 5,000 by mid-June, but it rose again to nearly 24,000 over the weekend. 
Montenegro went from a 7-day average of 17 in mid-June to nearly 400 on August 16, and Jersey went from a 7-day average of zero cases in early June before rising to 259 by the end of July.