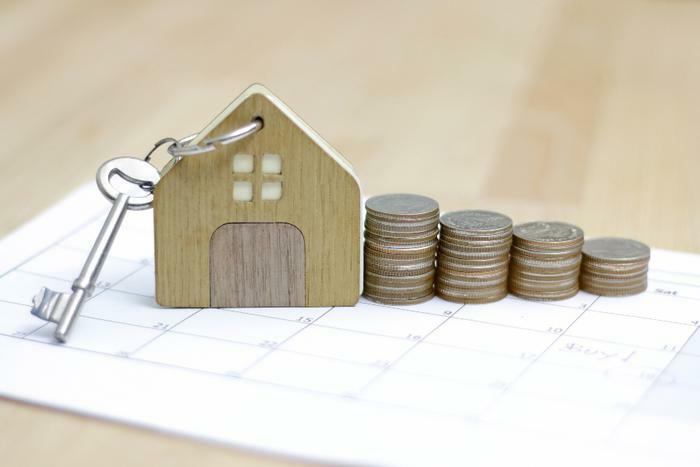 To help landlords stay flush and renters out of legal trouble, the Associated Press reports that the state of California will pay off the mound of unpaid rent that residents incurred during the COVID-19 pandemic.
And piled up it did. Only about 2% of Californians who applied for rent assistance during the pandemic have received part of the $2.6 billion the state set aside for that purpose. Supporters of the plan lay the blame at the feet of California officials, suggesting that the state's program is riddled with confusion and red tape.
Critics say all those problems have caused significant slowdowns. There's been a sufficient amount of finger-pointing toward the state when it comes to delays in distributing the rent assistance checks. Since receiving $490 million in requests through the end of May, officials have reportedly only written checks for $32 million -- covering about 6.5% of the total requests.
Wiping the slate clean
California officials felt that the quickest way over this hurdle was to utilize a variety of federal aid packages to set things straight, and that's exactly what they did to the tune of $5.2 billion.
However, there appears to be a hitch in that process -- the state's eviction moratorium. As things stand now, it's set to expire on June 30, but state officials haven't decided whether or not to extend that or let the rental pay-off be the stopping point. 
California Gov. Gavin Newsom and lawmakers are reportedly holding closed-door discussions about the moratorium issue, but a firm decision has yet to be made. If the state decides to extend the moratorium, then it would buy itself sufficient time to distribute the funds to pay off unpaid rents past the June 30 deadline.
States putting surplus COVID-19 assistance to good use
A year ago, when the eradication of COVID-19 was a big fat question mark, states were cutting back all they could and using any of the pandemic relief money they received cautiously. Now that things are looking up, many states are sitting on a sizable chunk of the $1.25 billion allocation that they received and are trying to find the best way to use it.
Take Idaho as an example. While it has distributed millions to assistance programs, parks and recreation departments, and small businesses, it's on course for an $800 million surplus at the end of June. Other states like Georgia are putting that money towards food delivery and sick leave. 
Technology upgrades are getting a particularly good boost. The National Conference of State Legislatures reports that Oklahoma has allotted $161 million to distribute 50,000 wireless hotspots among 175 school districts to give them a great way to kick off the upcoming school year. Connecticut's doing much of the same -- with $164.5 million earmarked for education improvements, including bridging the technology gap.