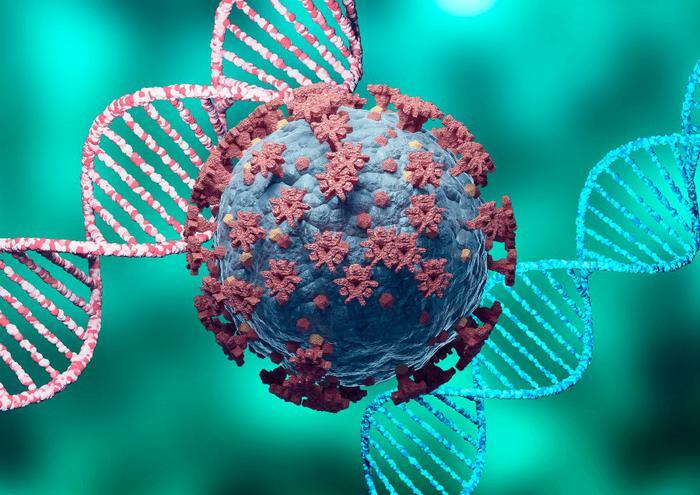 A COVID-19 variant out of Brazil has now made its way to five U.S. states, according to a new report from the Minnesota Department of Health and the Centers for Disease Control and Prevention (CDC). 
Doctors are concerned that it's more contagious than the prevailing strain and has the ability to re-infect the previously sick. 
The first case of the new variant, known as the P.1 variant, was detected in Minnesota in early January. It was brought to the state by a Minnesotan who had recently traveled to southeastern Brazil, the report said. 
The CDC said the person was hospitalized for nine days; another person in their household also developed symptoms and was diagnosed with P.1. Contact tracing efforts didn't reveal any other infections among people who flew with the person or the health care professionals who cared for them.
Reinfections possible
The P.1 variant has now spread to five states: five cases are in Florida, two are in Minnesota; and there is one case each in Alaska, Maryland, and Oklahoma. It's rapidly spreading across Brazil and has also been detected in 24 other countries, the New York Times reported. 
It originated in the Amazonian city of Manaus and quickly dominated the city, in part due to its increased contagiousness. Health experts are warning that P.1 isn't as responsive to vaccines. It has also been found to reinfect people who previously contracted COVID-19 and developed some level of immunity after recovering.
"The P.1 variant is particularly notable because of its ability to evade both vaccine-induced and natural immunity," said Dr. Amesh Adalja, a senior scholar with the Johns Hopkins Center for Health Security, in Baltimore. "However, it is important to remember that when it comes to this variant, vaccines -- while they may not be able to stop symptomatic infection -- halt what is important: serious disease, hospitalization and death." 
Although breakthrough COVID-19 infections haven't occurred yet (and may not occur), Adalja said it's "important to study alternative vaccine strategies for this variant."