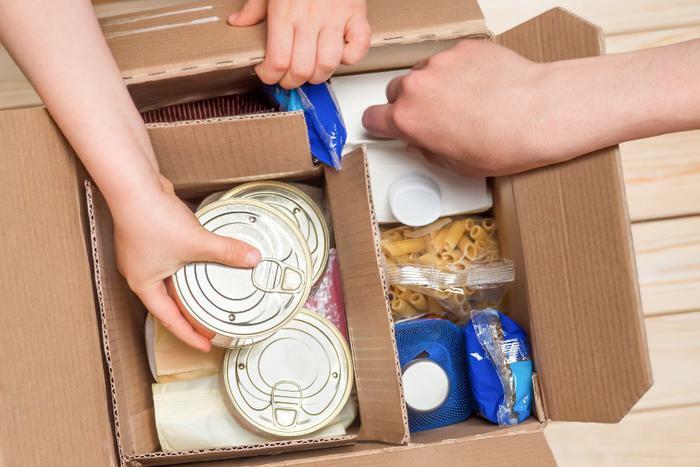 During his second day in office, President Joe Biden is expected to sign two more executive orders -- one focusing on expanding food assistance and delivering stimulus checks to low-income Americans, and the other directing federal agencies to bump the minimum wage for federal workers to $15 an hour. 
The COVID-19 pandemic has led to significant financial hardship for many, and those who are out of work or struggling to buy food "can't afford to wait," said Brian Deese, the National Economic Council director. 
"We're at a precarious moment in our economy," Deese said on Thursday. "We saw again today 900,000 new claims for unemployment insurance, another week at a level above any week during the Great Recession. "More than 10 million Americans are out of work, 14 million Americans are behind on their rent and nearly 30 million adults and as many as 12 million children are experiencing food insecurity."
"So many are hanging by a thread. They need help, and we are committed to doing everything we can to provide that help as quickly as possible," he said, adding that the president's actions aren't a substitute for comprehensive legislative relief, "but they will provide a critical lifeline to millions of American families."
Fighting the pandemic 
Last week, Biden proposed a $1.9 trillion relief package to Congress. The plan would give $1,400 in additional direct payments to Americans, offer enhanced unemployment benefits, and provide federal aid to state and local governments, among other measures.
Biden is also pushing to increase access to food for children who are missing meals due to pandemic-related school closures. The directive could provide a family of three with more than $100 in additional support every two months. 
"USDA will consider issuing new guidance that would allow states to increase SNAP emergency allotments for those who need it most. This would be the first step to ensuring that an additional 12 million people get enhanced SNAP benefits to keep nutritious food on the table," a White House fact sheet said.
Since becoming president, Biden has signed 27 executive orders. He's made fighting the pandemic and its effects a key focus during his first 100 days.