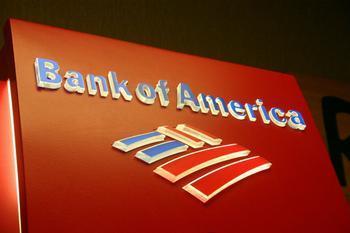 Bank of America will face a $45 million fine for its alleged treatment of a California couple, which a bankruptcy judge called both "brazen" and "heartless."
Though the bank has not yet appealed the decision, spokesman Rick Simon said on Tuesday that the decision is "unprecedented and unsupported," though he does admit that "regrettably, the customers had a challenging experience," according to the Wall Street Journal.
Refusals and foreclosure
However, calling the Sundquists' ordeal "challenging" may be a bit of an understatement. Erik and Renee Sundquist were caught up in the financial downturn of 2008. They lost their construction business and elected to move to a cheaper home in Sacramento, California, which they secured with a $590,000 loan from a lender that was later taken over by Bank of America.
In their original agreement, the Sundquists were told that they would be able to request lower monthly payments on their loan, but when the couple stopped making payments in March 2009, Bank of America officials told them that the business would not consider loan modifications for customers who were current on their payments.
Over the next few years, the Sundquists made roughly 20 loan modification requests that were "routinely either lost or declared insufficient, or incomplete or stale or in need of resubmission or denied without comprehensible explanation," according to the ruling.
The couple eventually filed for bankruptcy in June 2010, but their troubles were far from over. The filing was supposed to stop any foreclosure sales of their home, but Bank of America improperly took it over and gave the Sundquists a three-day eviction notice.
The decision and sale of the home was later reversed, but only after Mrs. Sundquist was hospitalized with stress-related heart attack symptoms. After returning home, the couple faced another unwelcome surprise, as their home owner's association had fined them $20,000 for dead landscaping. Excerpts from Mrs. Sundquist's journal detail harassing visits from bank-related officials and the suicide attempt of Mr. Sundquist over frustrations related to the house.
Regulators frustrated
Judge Christopher Klein said that the mortgage modification process and mistaken foreclosure left the Sundquists in "a state of battle-fatigued demoralization," and that it was "apparent that the engine of Bank of America's problem in this case is one of corporate culture. . . not rogue employees betraying an upstanding employer."
The $45 million judgment will be designated primarily for law schools and consumer advocacy organizations, though the Sundquists will receive $1.1 million. Klein said that he hoped the amount would be large enough so that it won't "be laughed off in the boardroom as petty cash or 'chump change,'" according to Thursday's ruling.
Experts say that the judgment relates some of the frustration that regulators and consumer advocates have been feeling against mortgage servicers who continue to employ predatory and harmful tactics.
"It's appaling. . . You would think after all this time and all the fines that have been paid already that [mortgage companies] might actually try to get it right," said Ira Rheingold, executive director of the National Association of Consumer Advocates.