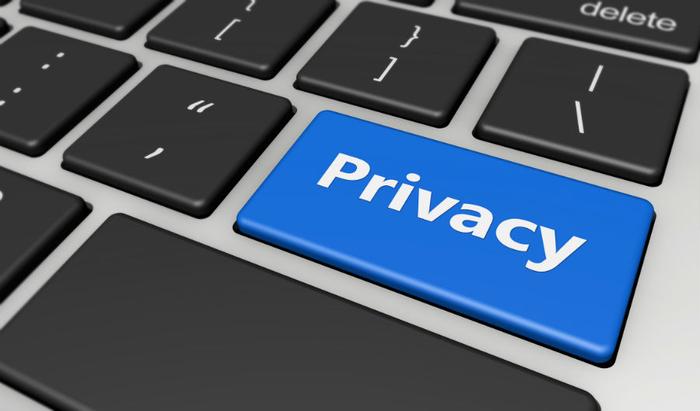 Facebook took another uppercut to its jaw on Wednesday when Apple removed the Facebook-owned virtual private network (VPN) app from its App Store. The reason? Simply that Onavo failed to comply with the App Store's privacy guidelines.
Facebook may only have itself to blame. In June of this year, Apple updated its App Store guidelines to explicitly ban "[collecting] information about which other apps are installed on a user's device for the purposes of analytics or advertising/marketing."
Exactly what is Onavo?
Onavo was a tech darling at one time. The company received first prize at the Mobile Beat 2011 conference and the award for most innovative app at the 2011 International Startup Festival.
But in 2013, Facebook acquired the company and things changed. First off, the company introduced Onavo Insights, a mobile analytics platform which traced market share and app usage.
A few years later, The Wall Street Journal reported that since Facebook acquired Onavo, the social platform had used the app's data to monitor competitors such as Snapchat and WhatsApp, as well as startups that are performing "unusually well".
Operating under the guise of "Onavo's mobile apps (to) take the worry out of using smartphones and tablets," it was anything but.
In a nutshell, Onavo gave permission to Facebook to run market research on app users and their phones ad nauseum. Some might go as far as saying it was spyware with lipstick, made to look as Facebook-like as possible.
Onavo's broadstroke listing on the Google Play store touts that it can do everything from adding an extra layer of security and data encryption to serving as a free, fast, and secure VPN to help protect personal information.
The app came clean as to its ownership by Facebook, but it buried this caveat within its description: "Because we're part of Facebook, we also use this info to improve Facebook products and services, gain insights into the products and services people value, and build better experiences."
How sneaky was Facebook being?
While Facebook has undergone a reboot in how it handles its users' data, its trustworthiness is still an issue -- both with the government and the consumer.
"Users rate Facebook's privacy protection as the worst in social media, its ads as the most intrusive, its navigation and video speed poor, and its content stale," David VanAmburg, Managing Director at the American Customer Satisfaction Index (ACSI) commented to ConsumerAffairs regarding ACSI's recent data privacy survey.
In Onavo's situation, its privacy policy hasn't changed since 2013. Furthermore, Onavo's privacy policy does not contain a conspicuous disclosure that the company is owned by Facebook.
"We may retain information regarding you and your use of the Services, including personally identifying information, for as long as needed to provide you with the Services and the uses described in this Privacy Policy," says Onavo's privacy policy. "This often means that we will keep information for the duration of your account."
Onavo goes a step further and puts the onus of stopping the data collection on the consumer. "If you stop using the Services, you can request that we remove the personally identifying information that we collected from you through the Services."
If consumers don't want the Onavo app mining their personal info, Facebook offers a step-by-step guide on how to remove it from your phone.
Don't mess with Apple
Apple is watching Facebook and privacy like a hawk. "We work hard to protect user privacy and data security throughout the Apple ecosystem," an Apple spokesperson said in an email to CNBC on Wednesday.
"With the latest update to our guidelines, we made it explicitly clear that apps should not collect information about which other apps are installed on a user's device for the purposes of analytics or advertising/marketing and must make it clear what user data will be collected and how it will be used."
When it comes to iffy apps and user privacy, Apple has been on a tear this year. In June, the company announced that it was removing cryptocurrency apps from its store. Earlier this month, Apple told lawmakers iPhones are not listening in on consumers.
Where is all of this going to end up?
Data privacy seems to be more of a mountain than a molehill for Facebook. Cook said Apple has worried for years that something like the recent Facebook data leak might happen.
"Unfortunately that prediction has come true more than once. I think that this certain situation is so dire and has become so large that probably some well-crafted regulation is necessary," he said.