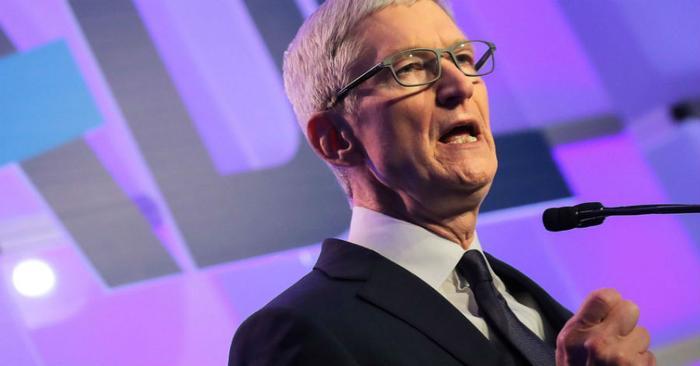 In a Time magazine op-ed published on Wednesday, Apple CEO Tim Cook called on the U.S. Federal Trade Commission (FTC) to form a "data-broker clearinghouse" that would enable consumers to "delete their data on demand, freely, easily and online, once and for all."
Cook previously expressed concern over the issue of data privacy at a conference in Brussels last October. During an impassioned speech, Cook said consumers' personal information is being "weaponized against us with military efficiency."
Now, Cook said he and others are calling on Congress to pass "comprehensive federal privacy legislation" that gives consumers full control over the data companies hold on them.
"We believe the Federal Trade Commission should establish a data-broker clearinghouse, requiring all data brokers to register, enabling consumers to track the transactions that have bundled and sold their data from place to place, and giving users the power to delete their data on demand, freely, easily and online, once and for all," Cook wrote.
"Technology has the potential to keep changing the world for the better, but it will never achieve that potential without the full faith and confidence of the people who use it," he added.
Calling for greater user privacy
Cook's growing concern over the issue of data privacy follows a string of major data breaches in the tech industry, such as Facebook's Cambridge Analytica data sharing scandal. The social media giant was ultimately found to have allowed the consultancy firm to gain access to the information of 87 million users.
The scandal, and others like it, sparked concern over the way social media companies are handling user data.
"Consumers shouldn't have to tolerate another year of companies irresponsibly amassing huge user profiles, data breaches that seem out of control and the vanishing ability to control our own digital lives," writes Cook. "This problem is solvable — it isn't too big, too challenging or too late."
The publication of Cook's op-ed happened on the same day that Senator Marco Rubio (R-FL) introduced legislation intended to create a law that "protects both consumers and the innovative capabilities of the internet economy."
"The time has come for Congress to address consumer data privacy in a candid, responsible and modern manner," Rubio wrote in an op-ed for The Hill.