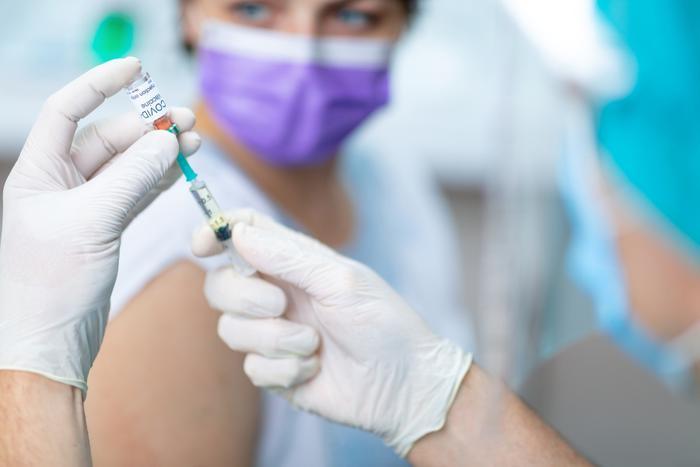 Distribution of several COVID-19 vaccines began over the last few weeks. While some consumers have expressed concern over the safety and efficacy of these treatments, the findings from a new study should give consumers some peace of mind. 
A group of allergists from Massachusetts General Hospital explored the risks of the COVID-19 vaccine for people with food or medication allergies, and they found that allergic reactions from the vaccine are unlikely. They explained that vaccine-related allergic reactions are typically rare, and the COVID-19 vaccine is no exception. 
"As allergists, we want to encourage vaccination by reassuring the public that both FDA-approved COVID-19 vaccines are safe," said researcher Dr. Aleena Banerji. "Our guidelines are built upon the recommendations of U.S. regulatory agencies and provide clear steps to the medical community on how to safely administer both doses of the vaccine in individuals with allergic histories." 
Minimal vaccine risks
Recently, experts found that consumers were most worried about a COVID-19 vaccine because of potential side effects -- including allergic reactions. Now, this team of allergists is working to be as transparent as possible to help ease consumers' fears. 
For starters, the allergists want consumers to know how rare vaccine-related allergic reactions are; just 1.3 out of every one million people vaccinated typically develop an allergic reaction. This also includes those who are predisposed to food or medication allergies. Because all current evidence indicates that the COVID-19 vaccine operates under this same low allergic reaction rate, the allergists say that consumers with food or medication allergies are likely safe to be vaccinated. 
However, they identified two vaccine ingredients -- polysorbate and polyethylene glycol -- that could be a cause for concern. The allergists encourage consumers with a history of anaphylaxis to either of these ingredients to consult with their doctors before getting vaccinated. 
Protections in place
Though these vaccines are new, and consumers may be worried about how they'll react, the allergists also explained that patients are monitored by health professionals for up to a half hour post-vaccination to monitor signs of an allergic reaction. 
As the vaccines become more widely available, the allergists hope that consumers utilize this information to help them make the best decisions for their health and wellness.