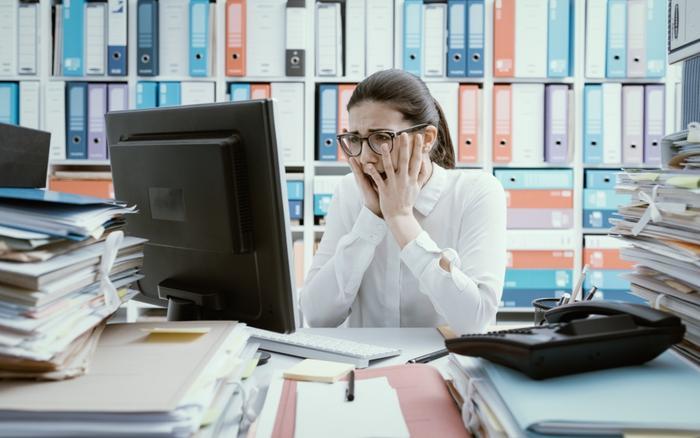 A new study conducted by researchers from Harvard's T.H. Chan School of Public Health explored how the air quality in an office can impact workers in several ways. 
Their work showed that poor ventilation at work can affect employees' productivity levels and overall cognitive function. 
"Our study adds to the emerging evidence that air pollution has an impact on our brain," said researcher Jose Guillermo Cedeño Laurent. "The findings show that increases in PM2.5 levels were associated with acute reductions in cognitive function. It's the first time we've seen these short-term effects among younger adults. 
"The study also confirmed how low ventilation rates negatively impact cognitive function," he continued. "Overall, the study suggests that poor indoor air quality affects health and productivity significantly more than we previously understood." 
Improving air quality 
The researchers had over 300 office workers between the ages of 18 and 65 from around the world participate in the study. At each workers' desk space, a sensor consistently monitored levels of PM2.5 and CO2, humidity, and temperature. Participants were prompted to complete cognitive assessments and workplace productivity surveys either when the sensor detected higher than normal levels of the pollutants or at scheduled times. 
The researchers learned that higher levels of both PM2.5 and CO2 can have significant impacts on the participants' cognitive function and workplace performance. 
In terms of cognition, math skills were impacted by rising CO2 levels, while accuracy and response times took a hit when both pollutants increased. The participants also struggled to correctly answer questions on the cognitive assessments when pollution levels were highest. This means that not only is cognition affected, but the participants' abilities to focus and complete tasks at work are also going to be affected. 
While improving ventilation has been a key component of reducing infection during the COVID-19 pandemic, this study also highlights that there are other significant benefits associated with better air quality in office buildings. 
"The world is rightly focused on COVID-19, and strategies like better ventilation and filtration are key to slowing infectious disease transmission indoors," said researcher Joseph Allen. "Our research consistently finds that the value proposition of these strategies extends to cognitive function and productivity of workers, making healthy buildings foundational to public health and business strategy moving forward."