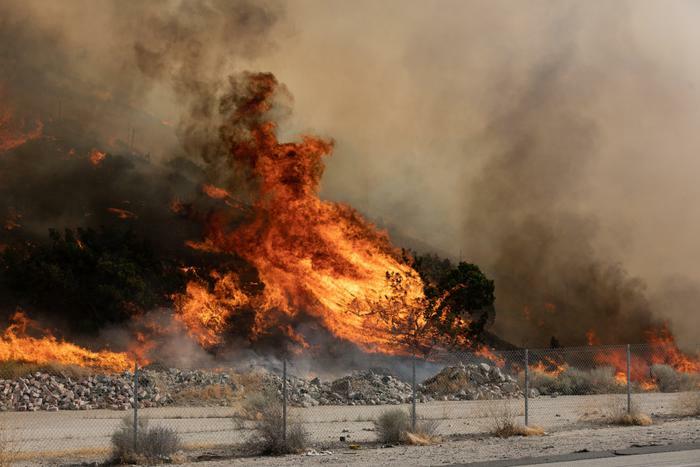 Researchers continue to discover how detrimental exposure to air pollution is for consumers' heart and lung health. Now, a new study conducted by researchers from the University of California at San Diego has explored the risks associated with exposure to pollutants emitted from wildfires. 
According to their findings, fine particulate matter (PM2.5) emitted following a wildfire is more harmful to consumers' respiratory health than exposure to PM2.5 emitted from other pollution sources. Wildfires have been plaguing California for years, and as climate change intensifies and these events become more common, it's important for consumers to understand the health risks. 
"As conditions in Southern California become hotter and drier, we expect to see increased wildfire activity," said researcher Tom Corringham. "This study demonstrates that the harm due to wildfire smoke may be greater than previously thought, bolstering the argument for early wildfire detection systems and efforts to mitigate climate change." 
The role wildfires play in respiratory health issues
To understand how pollution specifically derived from wildfires can impact consumers' respiratory health, the researchers focused their analysis on PM2.5 levels in Southern California. They utilized the National Oceanic and Atmospheric Administration's (NOAA's) Hazard Mapping System, which highlights smoke exposure and compares that with levels of PM2.5 during seasons without wildfires. The team then compared those figures with hospital admissions data. 
The researchers found that a relationship emerged between PM2.5 levels and respiratory-related hospital admissions -- as pollution levels increased, hospital admissions also increased. However, exposure to wildfire smoke caused hospital admissions to rise even higher. 
"There is a daily threshold for the amount of PM2.5 in the air that is considered acceptable by the country and the Environmental Protection Agency (EPA)," said researcher Rosana Aguilera. "The problem with this standard is that it doesn't account for different sources of emission of PM2.5." 
The study showed that hospital admissions jumped from one percent when emissions levels increased independent of wildfires to as high as 10 percent when emissions levels increased due to wildfires. Though the effect of wildfire emissions on consumers' health seems clear, the researchers are still unsure why these differences in hospitalizations exist. 
The researchers anticipate that climate change will lead to even more wildfires -- especially in the Southern California region. They hope that these findings highlight the health risks linked with these environmental events.