Medicare Information, Scams and News
Consumers without a supplemental policy at greatest risk
11/28/2016
|
ConsumerAffairs

By Mark Huffman
Mark Huffman has been a consumer news reporter for ConsumerAffairs ... Read Full Bio→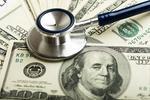 The older you get, the more your risk of getting cancer goes up. But it you are counting on Medicare alone to pay for your treatment, a new study suggests you could be in for a rude financial shock.
Researchers at the Johns Hopkins Bloomberg School of Public Health and the Johns Hopkins Kimmel Cancer Center say their study shows that cancer patients on Medicare, but without a Medicare supplemental insurance policy, paid anywhere from a quarter to 63% of their income for ...
More
It provides ratings based on the best coverage options in each state
10/18/2016
|
ConsumerAffairs

By Mark Huffman
Mark Huffman has been a consumer news reporter for ConsumerAffairs ... Read Full Bio→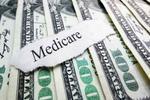 October is Open Enrollment Season, when Medicare recipients may change plans, mainly Advantage and Part D drug coverage. But should you switch?
U.S. News has released its assessment of the best Medicare plans for 2017, basing its recommendations on best coverage options from insurance companies that have consistently offered highly rated plans.
"Medicare beneficiaries have a lot to consider, including cost and in- or out-of-network coverage," said Ben Harder, chief of hea...
More
Sort By