Medicare Information, Scams and News
The move is in response to growing number of identity theft cases
05/31/2017
|
ConsumerAffairs

By Mark Huffman
Mark Huffman has been a consumer news reporter for ConsumerAffairs ... Read Full Bio→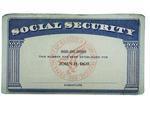 If you're on Medicare, you'll be getting a new Medicare card in the next year or two, with one big difference. The new card won't have your Social Security number on it.
The Centers for Medicare & Medicaid Services (CMS) said it is reacting to the huge increase in fraud targeting seniors. It's concerned that having a Social Security number on the card would lead to identity theft in a case where a wallet is lost or stolen.
Instead of the Social Security number, the new Me...
More
Study finds huge over payment potential with Medicare Advantage plans
02/07/2017
|
ConsumerAffairs

By Mark Huffman
Mark Huffman has been a consumer news reporter for ConsumerAffairs ... Read Full Bio→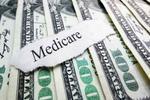 The costs of Medicare are quickly rising and are likely to rise even more in the years ahead as more Baby Boomers are enrolled. It has many lawmakers and policymakers looking for ways to cut costs.
Researchers at University of California San Diego School of Medicine have a suggestion: take a hard look at how Medicare Advantage plans are funded.
In a report published in the journal Health Affairs, the researchers contend that Medicare could over-pay Medicare Advantage plan...
More
Sort By