Medicare Information, Scams and News
Study finds huge over payment potential with Medicare Advantage plans
02/07/2017
|
ConsumerAffairs

By Mark Huffman
Mark Huffman has been a consumer news reporter for ConsumerAffairs ... Read Full Bio→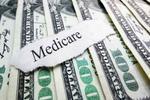 The costs of Medicare are quickly rising and are likely to rise even more in the years ahead as more Baby Boomers are enrolled. It has many lawmakers and policymakers looking for ways to cut costs.
Researchers at University of California San Diego School of Medicine have a suggestion: take a hard look at how Medicare Advantage plans are funded.
In a report published in the journal Health Affairs, the researchers contend that Medicare could over-pay Medicare Advantage plan...
More
Consumers without a supplemental policy at greatest risk
11/28/2016
|
ConsumerAffairs

By Mark Huffman
Mark Huffman has been a consumer news reporter for ConsumerAffairs ... Read Full Bio→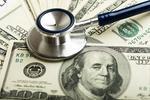 The older you get, the more your risk of getting cancer goes up. But it you are counting on Medicare alone to pay for your treatment, a new study suggests you could be in for a rude financial shock.
Researchers at the Johns Hopkins Bloomberg School of Public Health and the Johns Hopkins Kimmel Cancer Center say their study shows that cancer patients on Medicare, but without a Medicare supplemental insurance policy, paid anywhere from a quarter to 63% of their income for ...
More
Sort By