Best Vitamins Online
You can save time and money on your vitamins and supplements by buying them online. Many online vitamin stores offer discounts, perks and rewards that make shopping online a great choice for your wallet. Add the convenience of home delivery, and you might find that you never go back to purchasing at a brick-and-mortar health store again.

Compare Reviews for Top Vitamins Online

LuckyVitamin.com
Read 9,898 Reviews

LuckyVitamin.com is an online vitamin and supplement store that offers discount prices on a wide selection of health items including vitamins, nutritional supplements, personal care, herbs and even food and snacks.

Vitacost
Read 157 Reviews

Vitacost is an online health store with over 45,000 products. It offers rolling deals and discounts up to 50 percent off retail prices. Get free shipping on orders over $49 and sign up for auto-delivery for more savings.

GNC
Read 41 Reviews

GNC sell vitamins, minerals and herbal supplement as well as sports nutrition and diet products. They offer auto-delivery, a rewards program and free shipping with a minimum purchase. GNC is headquartered in Pittsburgh.

Puritan's Pride
Read 44 Reviews

Puritan's Pride® is a manufacturer of vitamins, herbs and other health supplements. Its website offers price matching; free shipping on orders over $49.95; and a one-year, no-questions-asked guarantee on every purchase.

Vitamin Shoppe
Read 115 Reviews

The Vitamin Shoppe is a health store with over 700 retail locations in the United States and Puerto Rico and a complete online store. It carries over 26,000 supplements and offers an auto-delivery program.

Vitamin World
Read 37 Reviews

Vitamin World® carries a large selection of vitamins, supplements and other health products in its retail and online stores. Sign up for its Savings Passport program to earn rewards, and enjoy free shipping on orders over $39.

Bronson Vitamins
Read Expert Review

Bronson is a Utah-based health supplement manufacturer and distributor. It offers over 450 natural health items including vitamins, multivitamins, herbs, minerals and supplements. The products are guaranteed for a full year.

eVitamins
Read Expert Review

eVitamins is an online vitamin and supplement store. It carries a large selection of products from over 600 brands and offers free shipping on over 14,000 items. You can earn money off your purchase by referring a friend.

IdealVitamins
Read Expert Review

IdealVitamins is a family-owned online health supplement retailer based in Florida. It offers a rewards program and referral bonus as well as auto-delivery services and free shipping on qualifying orders.

iHerb
Read Expert Review

iHerb is one of the largest distributors of vitamins, supplements and other natural products in the world. It has distribution centers in California and Kentucky and guarantees its vitamins for freshness.
Thank you, you have successfully subscribed to our newsletter!
We value your privacy. Unsubscribe easily.
How to choose an online vitamin store
Look for a large selection
Online vitamin stores usually carry a lot more inventory than retail stores. Look for a store with a large selection to be sure you'll find what you need.
Brands and price points: It helps if the store carries many brands of the same item because they usually come at different price points. For instance, if you want to purchase a probiotic, the store with only one or two options might be less appealing than the one with an entire section.
Other types of items: Many online vitamin stores also carry other health-related items like snacks, drinks, beauty products, aromatherapy oils, sunscreen and more. Purchasing several items at once instead of just one or two can save you money on shipping. It's also an eco-friendly choice since it uses less transportation and packing materials.
Find out about shipping costs
Shipping costs often determine whether shopping online for vitamins is a smart financial choice or not.
Free shipping: Most online vitamin stores offer free shipping if you spend at least a minimum amount of money, usually around $50 or so. Unless you plan to order a lot each time, it makes sense to look for a company with a low order minimum to qualify for free shipping.
International shipping: If you are ordering from outside the United States or need the order shipped to someone in another country, find out how much it will cost. Since some supplements may not be available in other countries, it makes sense to shop around for a company with low international shipping rates.
See if it has a rewards program
Most online vitamin stores offer a customer loyalty program with rewards you earn after enough purchases. If you plan to shop for vitamins or other supplements frequently, it pays to choose a company with a great rewards program.
Points per dollar spent: Many stores offer a free rewards program where you earn a set amount of points per pre-tax dollar spent. When you have enough points, you can redeem them for a product or a dollar amount off your next purchase. Find out how many points you need to earn a certificate and if points expire.
Paid memberships: Some online vitamin stores offer rewards programs that require a paid membership, usually purchased annually. These memberships offer benefits like discounts, free shipping and samples. Paid memberships are usually best for very frequent shoppers.
Referral programs: Some companies will provide rewards if you refer friends to their website. If someone you refer makes a purchase, you can receive a discount code or points in your rewards account.
Look for convenient delivery options
Online stores are only as convenient as their delivery options. Look for a store that has several options.
Quick reorder: Some online stores let you log into your account and click a single button to reorder items you've purchased in the past. They save your orders so you won't have to remember which size, flavor or brand you chose last time.
Auto-delivery subscription: If you use the same product every day, a subscription service can save you time. You choose your product and how often you want to receive it, and the store automatically charges your credit card each time they ship the product. Some stores offer incentives like a small discount or free shipping on items purchased through auto-delivery.
Express shipping: Sometimes you need your vitamins or supplements quickly and can't wait for the standard shipping time of several days. See if the company offers express overnight or two-day shipping at a reasonable price.
In-store pick up: If the online vitamin store has a brick-and-mortar retail location near you, it might be helpful if the store offers free in-store pickup. Most stores don't charge shipping and allow you to pick up your order the same day, saving you time and allowing you to get the items quickly.
Find out if the products are guaranteed
Many online vitamin stores guarantee their products. If you don't like the product or it doesn't work for you, you can get your money back. Read the fine print before placing your order.
How long does the guarantee last?: Some stores guarantee their products for a set amount of time: 30, 60 or 90 days after your date of purchase are common. Some stores need to receive the item by the specified date, while others require the item to be postmarked by that date.
Do you have to pay return shipping?: Sometimes companies pay the return shipping themselves, and other times they ask you to cover it. Some companies even require you to purchase expensive shipping packages or pay extra for shipping insurance. This can make it impractical to return an item you didn't like, especially if the item costs less than the cost of return shipping.
Do you have to pay a restocking fee?: Some companies claim to back their products but then require you to pay a restocking fee if you return an item. Couple that with return shipping and it may not be worth it financially to return a product even if it doesn't work.
Does the guarantee only apply to certain products?: Some online vitamin stores only guarantee certain products. This is most common with stores that sell their own private label. Find out if the items you need to purchase will be included in a money-back guarantee.
What can you buy at an online vitamin store?
Vitamins
You can find all your standard vitamins like Vitamin A, Vitamin C and multivitamins at online vitamin stores. You can also find compounds that target specific issues like joint support, energy support or women's health.
Weight loss
Appetite suppressants, meal-replacement shakes and other weight loss products are staples of most vitamin and health stores.
Homeopathic remedies
Many online vitamin stores sell extracts, herbs, essential oils and other homeopathic remedies that some people believe can help with various health issues. For instance, you can buy turmeric, cinnamon and milk thistle extracts.
Dietary supplements
In addition to standard vitamins, you can buy things like protein powders, probiotics, DHA, enzymes and other supplements to help you reach fitness goals or maintain a healthy body.
Beauty and personal care
Online vitamin stores often carry beauty and personal care products like skin creams, cosmetics, hair care products and soaps. These products are made with natural ingredients and sometimes have health benefits like anti-aging, sun protection, sleep enhancement or blemish repair.
What are the benefits of buying your vitamins online?
Better selection
Your local vitamin store can only carry so many products, but online stores can keep a large inventory in warehouses and even outsource orders to suppliers. Some online vitamin stores carry thousands of brands and tens of thousands of products.
Convenience
You can shop online from the comfort of your own home and have your order delivered to your doorstep. Most people in the continental United States can get their items in a matter of days.
Cost savings
Online stores don't have to pay for the upkeep of a brick-and-mortar store and can buy their inventory in bulk. This often translates to savings for shoppers. You can also comparison shop from store to store to find the best price, track websites for sales and join rewards programs to save even more.
Expert reviews for online vitamin stores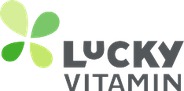 LuckyVitamin is an online vitamin and supplement store based in Pennsylvania. Since 2004, LuckyVitamin has offered discount prices on health items like vitamins, personal care, herbs, beauty and even food. They also carry supplements to help you with health goals like weight loss and fitness.
Read More

Vitamin World® opened in 1977 and now has over 400 retail locations and an online store. It offers a wide product selection and several ways to save money on your purchases, including coupons, a rewards program and free shipping when you spend $39 or more.
Read More

Swanson Health Products started in 1969 as a catalog company. Today its website offers over 26,000 items including a wide array of private label vitamins, supplements and more. It is headquartered in Fargo, North Dakota.
Quality testing: Swanson manufactures many of its own products and conducts rigorous testing for both purity and potency. They also use an independent third-party lab to test items made by other manufacturers to ensure claims on their labels are accurate.
Flat-rate shipping: Swanson charges a flat rate of $4.99 to ship orders to the continental United States, no matter how much you order at once. It's an additional $3.99 to ship to Hawaii, Alaska and U.S. territories.
Rotating deals: Swanson offers web deals for a limited time, such as buy one, get one free, percent-off sales, deals of the day and clearance items. Check the "Web Specials" tab to see current deals.
Swanson brands are guaranteed: The Swanson brand comes with a 100 percent money-back guarantee. They will even pay return shipping on your purchase.
Hard-to-find products: Many of Swanson's vitamins and supplements are less common and can be hard to find in brick-and-mortar health stores. For instance, you can buy chlorella, gummy probiotics made of yogurt, cilantro detox oils and more.
Best for: those who need hard-to-find vitamins and supplements.

Puritan's Pride manufactures vitamins, supplements, herbs and other health products. Its website offers a wide selection of items that each come with a year-long product guarantee. Over 19 million people rely on Puritan's Pride for their vitamins and supplements.
Read More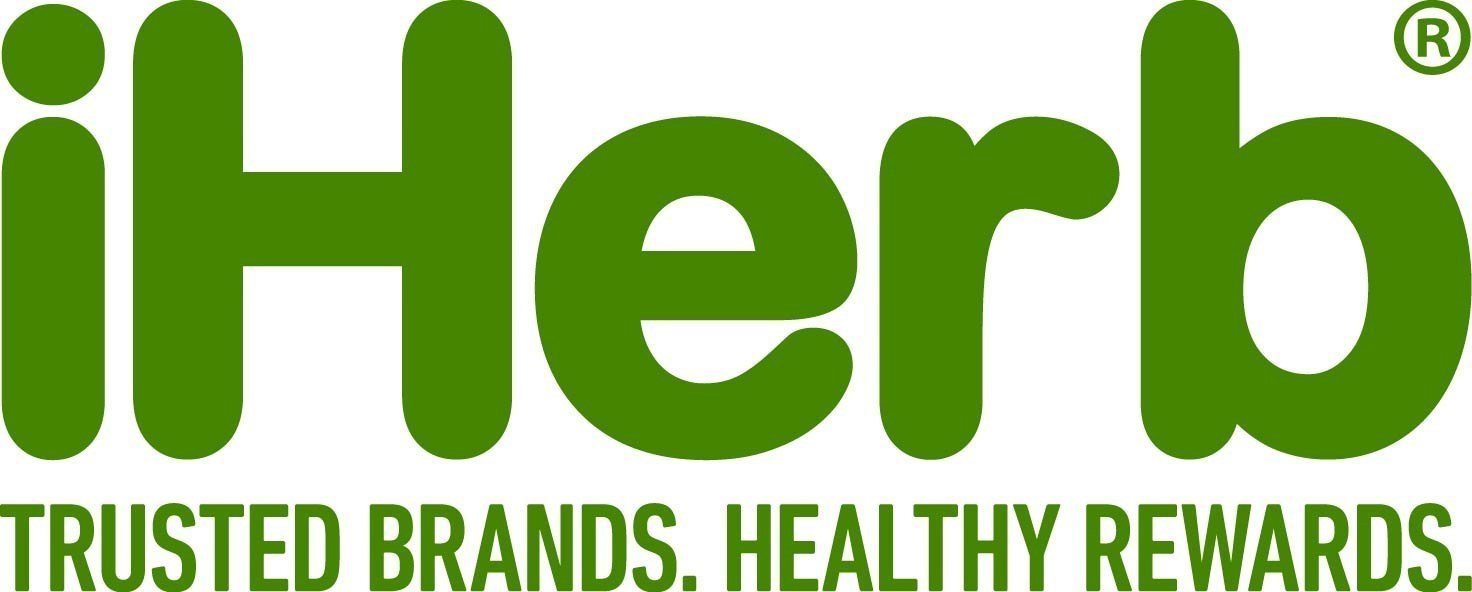 iHerb was founded in 1996 and is one of largest natural products distributors in the world. It's based in California and carries over 35,000 items, all at 30-40 percent off retail.
Selection: iHerb carries a big array of items, including supplements, vitamins and herbs as well as products for bath and beauty, grocery, baby, sports and diet, pet care and more.
Fresh items: iHerb's products are on the warehouse shelf for an average of only 45 days before being shipped to you. That means you get some of the freshest vitamins and supplements in the industry.
iHerb Rewards: iHerb's referral program is a great way to earn money off your future orders. Simply share your referral code with your friends, and they'll earn 5 percent on their next order (even if they are already an iHerb member). You'll get a 5 percent rewards credit that you can use on your next purchase or save to cash out once you've earned $300 or more.
Discounted and free shipping: Orders over $35 ship free. Other orders may qualify for discounted shipping; look for the "Shipping Saver" label on the product description for items that cost less to ship.
Green shipping: iHerb uses post-consumer recycled paper in 90 percent of its shipping boxes and 40 percent recyclable bubble wrap. It also makes an effort to recycle all packing materials it receives from manufacturers.
Best for: those who prefer the freshest vitamins and people who care about the environment.

eVitamins is a distributor of vitamins and other nutritional supplements. Since it was founded in 1999, the company has shipped over two million orders. It aims to provide the freshest vitamins and supplements at the lowest prices.
Product selection: eVitamins is an authorized retailer for over 600 brands and carries more than 25,000 total items. These include vitamins, supplements, bath and beauty, home and grocery, baby and kids vitamins, sports and diet supplements and more.
Multinational customers: eVitamin's website is available in Spanish, Portuguese, German, Italian and many other languages in addition to English. The company also ships to over 75 countries around the world.
Free shipping: Over 14,000 items ship free to the contiguous United States. Other items require a $49 minimum purchase and less than a five-pound shipping weight to qualify for free shipping.
Referral program: If your friends use your eVitamins referral link, they'll receive $5 off their first order. You'll receive a $10 credit in your account.
Refund policy: eVitamins offers a refund on items that have not been opened or used if they are returned within 30 days of the ship date. Be sure to call the company for a return merchandise authorization number before sending anything back.
Best for: those who need a wide selection and international shoppers.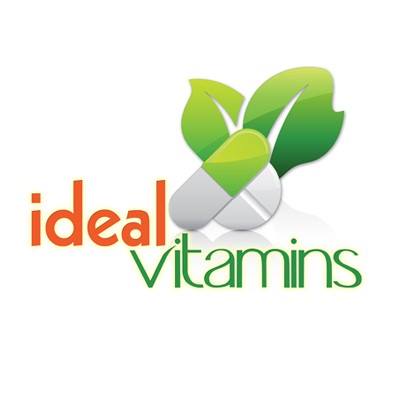 IdealVitamins is an online store that offers vitamins, supplements and other health products to customers in the United States and many other countries.
Product selection: IdealVitamins' inventory is sorted by category. You can buy supplements for bone support, children's health, digestive support, energy and fitness, metabolism, sleep and relaxation and more. You can also shop by brand or search for the item you need.
Loyalty program: When you create an account on IdealVitamins' website, you earn 250 points. You also earn five points per dollar spent and 1,000 points for referring a friend. You can redeem points for discount certificates on your future orders at a rate of 500 points per $5 certificate.
Auto-refill program: You can save 10 percent on your order by having vitamins you use frequently automatically shipped to your home. You can select how frequently you'd like to receive your order and IdealVitamins will automatically bill your credit card each time it ships. You can cancel or change your delivery schedule any time.
Free shipping: Orders to the continental United States ship for free with standard delivery. You can expedite shipping for an additional fee.
Money-back guarantee: IdealVitamins offers a money-back guarantee. You can return unopened products within 90 days for a full refund minus return shipping costs. Opened items can also be returned but are charged a 50 percent restocking fee.
Best for: people who need vitamins or supplements shipped regularly.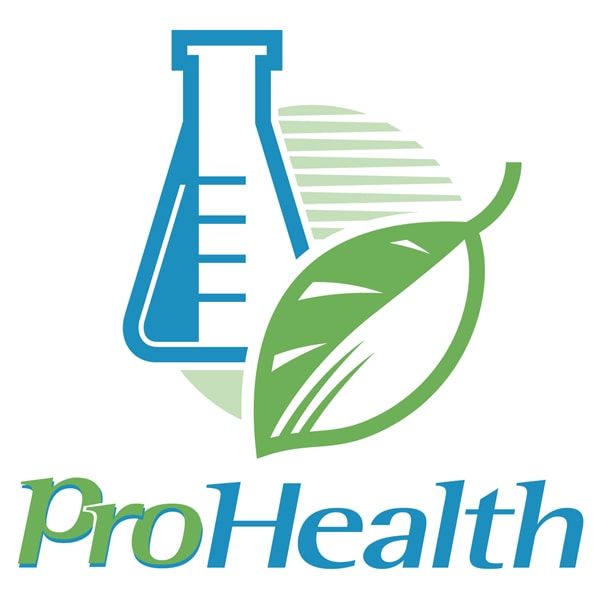 ProHealth is a vitamin and supplement online store that specializes in items for people with chronic health problems, especially fibromyalgia, chronic fatigue syndrome (CFS) and Lyme disease. It was founded in 1988 and is based in California.
Product selection: ProHealth specializes in pain management, energy, sleep aid, immune support, detoxing and digestive health.
Free shipping: Orders of $64 or more ship for free in the continental United States. Be sure to check the website for the current coupon code to qualify for free shipping.
Informational guides: ProHealth offers many resources for people living with fibromyalgia, CFS, Lyme disease and other chronic illnesses. Sign up for the company's newsletter or check out their online library for more information.
Deals and specials: Check out the tab on the company's website for current deals and specials. You can get up to 50 percent off various supplements and other things.
Tracker app: ProHealth's Tracker app can help you track your symptoms, medications, sleep and more so you can maximize your treatment plan. It's simple to use and free for Apple and Android devices.
Best for: people with fibromyalgia, chronic fatigue syndrome or Lyme disease.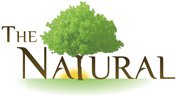 The Natural is an online health and wellness store that specializes in vitamins, herbs and supplements. It offers pharmaceutical-grade and professional-grade supplements typically only available from naturopathic doctors.
Product selection: The Natural offers amino acids, vitamins, herbs, super foods, personal care, natural home products and more.
90-day return policy: If you're not satisfied, return your product within 90 days for a full refund minus shipping fees. You'll receive a refund to your payment method if you return within 30 days, and a store credit for returns made within 31-90 days.
NaturalRewards™ program: Every time you shop at The Natural you can earn points toward gift certificates. You earn 250 points for creating an account and an additional point per dollar spent. You can also receive 500 bonus points by ordering $100 or more from specific brands, 50 points per product review, and 500 points for referring friends. Every 100 points counts for $1 in savings.
Licensed naturopathic doctors: The Natural employs two naturopathic doctors to answer your questions and help you find the right vitamins and supplements for your needs.
Private label: The Natural's private label offers vitamins, herbs and supplements at a discount. These items are often 50 percent off their already low prices.
Best for: frequent shoppers and people who want a large selection.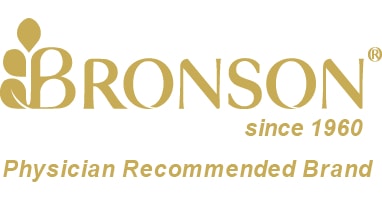 Bronson got its start in 1960 and is now a leading name in natural health. It offers more than 450 vitamins, herbs, minerals and supplements for targeted health concerns. It is based in Lindon, Utah.
Made in the USA: Bronson's vitamins are manufactured in the United States. The company completes all testing, packaging and order fulfillment to guarantee quality control from start to finish.
Physician recommended: Bronson's vitamins and supplements have been recommended by more than 25,000 health professionals around the world.
Satisfaction guaranteed: If you're not totally satisfied with your purchase, you have a year from the date of purchase to return any unused portion of the product for credit, refund or exchange. You simply pay return shipping. Be sure to contact the company for return instructions.
Free shipping: All orders over $49 ship free.
Quick Order option: You can enter the SKU code and add items to your cart automatically using Bronson's Quick Order device. If you order frequently, you can save time this way.
Best for: people who want high-quality supplements made in the United States.
Compare Reviews for Top Vitamins Online

ProHealth
Read Expert Review

ProHealth is a natural wellness store for people with chronic illness, particularly fibromyalgia, chronic fatigue syndrome or Lyme disease. It sells supplements targeting health issues along with other items to promote wellness.

Swanson Vitamins
Read Expert Review

Swanson Health Products is an online health store that offers its own line of vitamins, supplements, herbal extracts and more. It offers many sales and discounts, and its private-label brand is guaranteed.

The Natural
Read Expert Review

The Natural is an online store specializing in herbs, vitamins and supplements. It employs naturopathic doctors to help you find the right vitamins for your needs. It offers a 90-day, no-questions-asked return policy.
Disclaimer
Information in this guide is general in nature and is intended for informational purposes only; it is not legal, health, investment or tax advice. ConsumerAffairs.com makes no representation as to the accuracy of the information provided and assumes no liability for any damages or loss arising from its use.
Thank you
Keep an eye on your inbox, the latest consumer news is on its way!