The app-maker describes the massive theft as an 'isolated' instance
04/19/2019
|
ConsumerAffairs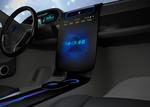 Hackers are continuing to find novel ways to steal cars, but it may be a comfort to learn that the victim in the latest case is a car rental service, not a heartbroken individual consumer.
A CBS reporter in Chicago reports that as many as 100 Mercedes Benz cars or other high-end cars have been reported missing after the rental app Car2Go was hacked.
Car2Go, also known as Share Now, is a mobile app that lets people rent Mercedes Benz and other luxury cars with their cell p...
More
Hackers were able to read some users' emails
04/16/2019
|
ConsumerAffairs

By Mark Huffman
Mark Huffman has been a consumer news reporter for ConsumerAffairs ... Read Full Bio→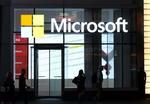 Various technology media are reporting that Microsoft's webmail breach, disclosed earlier this year, was more serious for some users than others.
The software giant has confirmed a report by Motherboard that hackers were able to access at least a portion of email content, not just the addresses and subject lines. Over the weekend Microsoft reportedly began notifying some consumers who use Outlook that a hacker was able to access accounts for months before being discovere...
More
Sort By