Travelers have the little-known right to opt out of the biometric process and use their passport instead
12/12/2019
|
ConsumerAffairs

By Gary Guthrie
Gary Guthrie covers technology and travel for the ConsumerAffairs news ... Read Full Bio→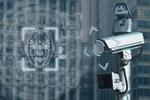 Facial recognition has become a rather touchy subject. Earlier this year, a $35 billion class action lawsuit was filed against Facebook over claims that it harvested consumer biometric data without consent. In San Francisco, the subject is so ripe that the city is considering banning all facial recognition technology within city limits. 
The U.S. government thinks it's a touchy subject, too. First, the Federal Trade Commission (FTC) explored facial recognition and recomm...
More
The data reportedly had no password protection and an 'easy-to-guess' web address
12/10/2019
|
ConsumerAffairs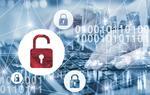 An online company that enables U.S. residents to obtain a copy of their birth certificate has exposed nearly 800,000 applications, according to Fidus Information Security. 
"More than 752,000 applications for copies of birth certificates were found on an Amazon Web Services (AWS) storage bucket," according to TechCrunch, which verified the discovery of the UK-based security firm. "The bucket wasn't protected with a password, allowing anyone who knew the easy-to-guess web...
More
Sort By