The site said an 'error' led to a security breach affecting some users' two-factor authentication data
10/09/2019
|
ConsumerAffairs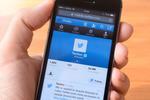 Twitter disclosed on Tuesday that it inadvertently shared some user phone numbers and email addresses with advertisers. The information had been submitted by users in order to set up two-factor authentication on their accounts. 
"We recently discovered that when you provided an email address or phone number for safety or security purposes, this data may have inadvertently been used for advertising purposes, specifically in our Tailored Audiences and Partner Audiences adv...
More
Hackers are using malicious codes and SIM cards to defraud consumers
10/08/2019
|
ConsumerAffairs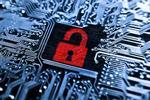 The Federal Bureau of Investigation (FBI) recently warned in a private-industry notification (PIN) that companies could be vulnerable to attacks that bypass multi-factor authentication systems, ZDNet reports. 
"The FBI has observed cyber actors circumventing multi-factor authentication through common social-engineering and technical attacks," the agency said in a September advisory. "The primary methods are social-engineering attacks which attack the users, and technical...
More
Sort By