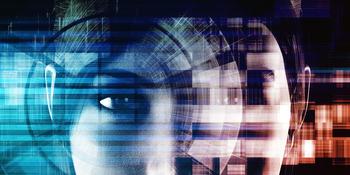 Scammers only need three seconds of a person's voice to impersonate them for voice cloning
Photo (c) Kentoh - Getty Images
Wake up and smell the fakes! Artificial Intelligence (AI) has now moved into an extremely troubling position as scammers are using it to con and steal from consumers.
According to the latest fraud statistics from Sumsub, a global verification platform, the top three fraud types in the U.S. and Canada are now:
Liveness bypass, a method of fraud where criminals swap in or edit biometric data (34% of fraud in the U.S. and 22% in Canada) 
Edited I...