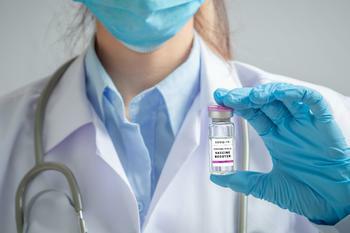 New blood test may reveal how COVID-19 immunity works
COVID-19 ‌tally‌ ‌as‌ ‌‌compiled‌‌ ‌by‌ ‌Johns‌ ‌Hopkins‌ ‌University ‌(previous‌ ‌numbers‌ ‌in‌ ‌parentheses).
Total‌ ‌U.S.‌ ‌confirmed‌ ‌cases:‌ 85,763,130 (85,633,278)
Total‌ ‌U.S.‌ ‌deaths:‌ 1,011,926 (1,011,545)
Total‌ ‌global‌ ‌cases:‌ 536,747,070 (536,003,693)
Total ‌global‌ ‌deaths:‌ 6,312,635 (6,310,809)‌
As expected, an advisory committee to the U.S. Food and Drug Administration (FDA) approved the Moderna COVID-19 vaccine for children and teens ages six to 17. In f...