Internal documents could complicate potential settlement with the FTC
06/13/2019
|
ConsumerAffairs

By Mark Huffman
Mark Huffman has been a consumer news reporter for ConsumerAffairs ... Read Full Bio→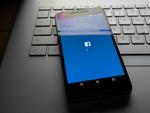 A published report says internal company emails appear to show that Facebook CEO Mark Zuckerberg was involved in discussions about privacy practices before privacy issues engulfed the company.
The report in The Wall Street Journal notes that its reporters did not see the emails but were told about them by anonymous sources, "people familiar with the matter." In a statement, Facebook said company executives, including Zuckerberg, always tried to abide by "applicable law."...
More
Photos of travelers and license plates were stolen
06/12/2019
|
ConsumerAffairs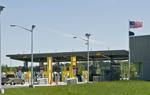 U.S. Customs and Border Protection (CPB) says license plate images and photos of travelers headed into and out of the country were stolen in a "malicious cyberattack" of an unnamed subcontractor at the end of May, the Washington Post reported.
In a statement, the agency said a subcontractor "had transferred copies of license plate images and traveler images collected by CBP to the subcontractor's company network. The subcontractor's network was subsequently compromised b...
More
Sort By