A hacker is advertising the sale of 620 million log-ins obtained from WhitePages, Coffee Meets Bagel, MyFitnessPal, and other services
02/15/2019
|
ConsumerAffairs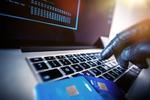 One missing wallet proved to be especially valuable to skilled identity thieves.
A marine named Brandon Reagin for years has faced accusations that he was stealing cars and then undergoing surgery without paying for it. He traces the bizarre accusations back to 2004, when he lost his wallet. The wallet thief used the information to somehow obtain Reagin's healthcare data.
Ever since then, Reagin says that he regularly has to make phone calls to creditors and hospitals to ...
More
Experts describe the modern automobile as a computer on wheels. What happens when hackers break in?
02/08/2019
|
ConsumerAffairs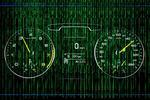 Over the past year, Toyota, Kia, and Hyundai have all touted "software updates" as the answer to fixing defective cars under open recall, and Tesla has long promoted its vision of the car as a "sophisticated computer on wheels."
In fact, most cars are essentially already computers on wheels, experts say, with increasingly sophisticated technology to go with it. But cybersecurity hasn't kept up with the developments, according to new reporting by automotive engineers and ...
More
Sort By