Security researchers found 'credential-leaking vulnerabilities' in D-Link and Comba routers
09/12/2019
|
ConsumerAffairs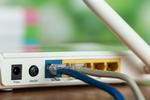 Trustwave security researcher Simon Kenin has discovered multiple bugs in D-Link and Comba routers, which could put users' passwords and usernames at risk of being accessed by cybercriminals. 
Kenin explained that these flaws are serious because a router that's been taken over by an outside party can "manipulate how your users resolve DNS hostnames to direct your users to malicious websites." 
"An attacker-controlled router can deny access in and out of the network perhap...
More
Chief executives from over 50 companies have asked for extensive policies to be put in place
09/11/2019
|
ConsumerAffairs

By Gary Guthrie
Gary Guthrie covers technology and travel for the ConsumerAffairs news ... Read Full Bio→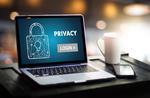 There are plenty of ideas being thrown around about consumer privacy laws these days, and eventually something is going to stick.
The latest heave took place in Washington on Tuesday after 51 corporate chiefs from the likes of Dell, Amazon, American Express, Ford, GM, and AT&T -- all members of the non-profit Business Roundtable -- joined in on a letter to Congressional leaders.
The letter couldn't come at a better time now that Congress and a coalition of state attorneys...
More
Sort By