Home electric car chargers don't need wifi capabilities, researchers warn
12/14/2018
|
ConsumerAffairs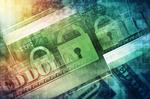 One of the country's largest charities admitted in Internal Revenue Service (IRS) filings that it sent nearly $1 million to a fraudulent business in Japan and another $9,000 to a hacker's account in Africa.
"We have improved our security measures to help ensure this does not happen again," Stacy Brandom, chief financial officer of Save the Children Federation, told the Boston Globe. "Fortunately, through insurance, we were ultimately reimbursed for most of the funds."
In ...
More
Battery drainers, click frauders, and data scrapers continue their evil ways
12/14/2018
|
ConsumerAffairs

By Gary Guthrie
Gary Guthrie covers technology and travel for the ConsumerAffairs news ... Read Full Bio→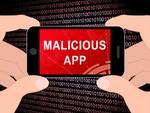 If this holiday season is anything like 2017's, more than 400 million folks will be unwrapping phones. And what's the first thing that people do with a new phone? Download apps!
As consumers have come to find out over 2018's spate of personal data breaches, one can't be too careful. For every Cambridge Analytica insurgence, there are a dozen more "click fraud" apps out there lying in wait.
Those apps pretend to be run-of-the-mill programs like, say, a game, but the purpos...
More
Sort By