The company says it has fixed the problem
01/22/2020
|
ConsumerAffairs

By Gary Guthrie
Gary Guthrie covers technology and travel for the ConsumerAffairs news ... Read Full Bio→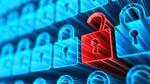 If Microsoft didn't have enough on its plate with malware and the overall mess that came out of Windows 10, then it probably does now. A new report indicates that 250 million of its customers' records have been exposed online. Why? Because Microsoft left the gateway to those records password-unprotected.
Those quarter-million records span nearly 14 years and contain logs of conversations that Microsoft tech support agents had with consumers, according to Comparitech, a p...
More
Sources say the tech giant has a closer relationship with law enforcement than in the past
01/22/2020
|
ConsumerAffairs

By Mark Huffman
Mark Huffman has been a consumer news reporter for ConsumerAffairs ... Read Full Bio→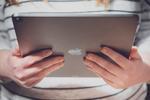 Apple has tangled with the FBI on some occasions over refusing to unlock suspects' iPhones. But an investigation by Reuters claims the company shelved plans to let customers fully encrypt the backups of their devices when the FBI objected.
Reuters cites six sources for its story. The news agency says Apple declined to comment, and the FBI did not respond to news media requests for comment.
The Reuters report suggests Apple is now much more willing to aid law enforcement i...
More
Sort By