The Helm Personal Server was designed to help consumers 'take control of their online lives'
10/22/2018
|
ConsumerAffairs

By Sarah D. Young
Sarah D. Young has been a columnist for a blog ... Read Full Bio→
A Seattle-based startup called Privacy Labs recently unveiled a device that allows everyday consumers to send and receive email, as well as utilize contacts and calendar services, from their own personal web domain.
The device, dubbed "Helm," was born out of the belief that "everyone should have the right to their online lives," according to co-founder and CEO Giri Sreenivas. Instead of storing information in the cloud, information is stored and encrypted in the device.
"...
More
Most Facebook hackers want to sell stuff, not hack elections, a new report claims
10/19/2018
|
ConsumerAffairs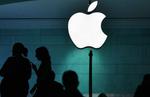 If you were one of the 30 million Facebook users whose data was accessed by unauthorized third parties, then Facebook has its own version of encouraging news. The hackers were spammers who wanted your money, not foreign agents trying to influence your vote. Congratulations?
A new report by the Wall Street Journal says that, according to Facebook, the hackers were linked to a digital marketing company that specializes in deceptive advertising. People familiar with Faceboo...
More
Sort By