A report shows that many consumers need to step up their cybersecurity practices
08/19/2019
|
ConsumerAffairs

By Gary Guthrie
Gary Guthrie covers technology and travel for the ConsumerAffairs news ... Read Full Bio→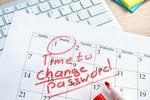 Following up on the release of its Password Checkup extension for Chrome, Google reports there's some good news and some bad.
The good news is that, since its launch, over 650,000 people have used Password Checkup, allowing Google to scan 21 million usernames and passwords. The bad news is twofold: a) 316,000 -- or approximately 1.5 percent -- of web users are still using log-in credentials that Google considers "unsafe;" and b) users ignored 25.7 percent (or 81,368) or ...
More
The flaw gives attackers the ability to monitor and manipulate traffic between devices
08/16/2019
|
ConsumerAffairs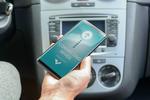 The Bluetooth SIG, the organization that sets standards for Bluetooth communication technology, has issued a security advisory about a critical vulnerability that allows malicious actors to interfere with the Bluetooth pairing procedure. 
The Key Negotiation of Bluetooth (or KNOB) attack, as researchers have dubbed it, allows attackers to shorten the length of the connection's encryption key, which they say poses "a serious threat to the security and privacy of all Bluet...
More
Sort By