Class Action Lawsuit and Litigation News
The agency says the company regularly led consumers into 'bad deals'
09/07/2017
|
ConsumerAffairs

By Christopher Maynard
Christopher Maynard is a New York-based writer and editor who ... Read Full Bio→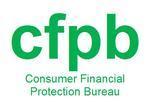 An online lead aggregator has caught the ire of the Consumer Financial Protection Bureau (CFPB) for directing consumers towards lenders who offered illegal or unlicensed loan services.
Zero Parallel, LLC has been charged by the agency of allegedly selling consumers' payday and installment loan applications to collectors who were likely to make void loans that lenders had no legal right to collect. The CFPB's proposed order against the company and its owner Davit Gasparya...
More
Each company marketed their paint as safe for babies, pregnant women, and other sensitive consumers
07/12/2017
|
ConsumerAffairs

By Christopher Maynard
Christopher Maynard is a New York-based writer and editor who ... Read Full Bio→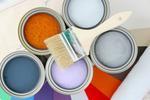 Choosing the right paint for your home doesn't necessarily boil down to what you think looks best, but what is safest for you and your family. That's something consumers should be reminded of thanks to a recent settlement reached by the Federal Trade Commission (FTC).
The agency announced a settlement with four paint companies over alleged deceptive claims that their products contained no volatile organic compounds (VOCs) and were safe before and after application for ba...
More
Sort By