Class Action Lawsuit and Litigation News
The plaintiffs say they were given misleading and false information in order to secure approval
04/03/2017
|
ConsumerAffairs

By Christopher Maynard
Christopher Maynard is a New York-based writer and editor who ... Read Full Bio→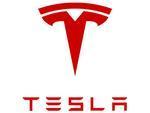 Back in November, we reported that Tesla shareholders had greenlighted the acquisition of SolarCity. At the time, CEO Elon Musk promised that the deal would add $1 billion in revenue by 2017, even though some experts questioned the move based on SolarCity's past earnings.
Now, two shareholders have filed a lawsuit against Musk and certain Tesla officials, stating that the financial statements they were given before the vote were false and misleading, according to Courtho...
More
The company is accused of denying a couple loan modifications and wrongfully foreclosing on their home
03/30/2017
|
ConsumerAffairs

By Christopher Maynard
Christopher Maynard is a New York-based writer and editor who ... Read Full Bio→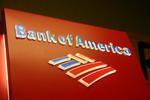 Bank of America will face a $45 million fine for its alleged treatment of a California couple, which a bankruptcy judge called both "brazen" and "heartless."
Though the bank has not yet appealed the decision, spokesman Rick Simon said on Tuesday that the decision is "unprecedented and unsupported," though he does admit that "regrettably, the customers had a challenging experience," according to the Wall Street Journal.
However, calling the Sundquists' ordeal "challenging"...
More
Sort By