Class Action Lawsuit and Litigation News
Formulas by the Honest Co. and Earth's Best contain violations of USDA organic standards
04/26/2016
|
ConsumerAffairs

By Sarah D. Young
Sarah D. Young has been a columnist for a blog ... Read Full Bio→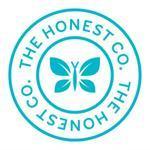 New mothers are often highly concerned with what goes into their child's body, and buying organic products can be one way to help assuage that concern. But some companies' baby and toddler-focused products may not be as organic as their labels claim.
Two infant formula makers are being accused of falsely labeling products as "organic." The Organic Consumers Association (OCA) has filed suit against the Hain Celestial Group (owner of the Earth's Best formula brand) and The...
More
The defendants could face a $1,000 fine and six months in jail
02/01/2016
|
ConsumerAffairs

By James R. Hood
ConsumerAffairs' founder and former editor, Jim Hood formerly headed Associated ... Read Full Bio→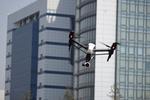 The simmering dispute over whether federal or local laws regulate drones is heating up, as Los Angeles City Attorney Mike Feuer has filed criminal charges against two drone operators accused of violating the city's drone ordinances.
"Operating a drone near trafficked airspace places pilots and the public at serious risk," said Feuer. "We'll continue to use our new city law to hold drone operators accountable and keep our residents safe." 
Michael Ponce, 20, and Arvel Chap...
More
Sort By