Class Action Lawsuit and Litigation News
Plaintiffs claim Poland Spring is simply groundwater
04/02/2019
|
ConsumerAffairs

By Mark Huffman
Mark Huffman has been a consumer news reporter for ConsumerAffairs ... Read Full Bio→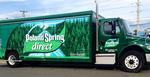 A federal court judge in Connecticut has ruled that a class action lawsuit against Nestle Waters can proceed.
The ruling comes nearly a year after the court dismissed a nearly identical lawsuit, which claimed Nestle's Poland Spring bottled water is merely groundwater, not spring water as the company claims. The suit, filed by a dozen plaintiffs who reside in eight different states, accuses Nestle of misleading consumers with deceptive claims.
"Nothing in the court's recen...
More
HUD has accused the company of violating the Fair Housing Act
03/28/2019
|
ConsumerAffairs

By Sarah D. Young
Sarah D. Young has been a columnist for a blog ... Read Full Bio→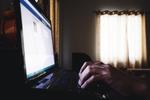 The U.S. Department of Housing and Urban Development (HUD) on Thursday announced that it's charging Facebook with "discrimination" in its advertising practices for housing.
In a complaint, HUD accused the company of violating the Fair Housing Act by "encouraging, enabling and causing" discrimination by excluding certain users from viewing housing ads on the platform.
The group charges that Facebook willfully allowed advertisers to exclude people from seeing housing ads ba...
More
Sort By