Class Action Lawsuit and Litigation News
An attempt to shut down the agency fell short, but its power has been reduced
10/11/2016
|
ConsumerAffairs

By Mark Huffman
Mark Huffman has been a consumer news reporter for ConsumerAffairs ... Read Full Bio→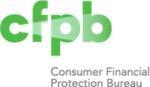 The Consumer Financial Protection Bureau (CFPB) is still standing after a federal appeals court reduced the power of its director and ruled that the way it is structured is unconstitutional.
But the District of Columbia Circuit of the U.S. Court of Appeals denied a plaintiff's request to shut the agency down.
The ruling came in the appeal of a $109 million fine levied by CFPB against a New Jersey mortgage servicing company. The company appealed, claiming the agency, estab...
More
The company sold roughly 600 recalled products between 2010 and 2015
10/04/2016
|
ConsumerAffairs

By Christopher Maynard
Christopher Maynard is a New York-based writer and editor who ... Read Full Bio→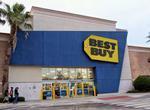 Consumers may remember back in 2014 when allegations surfaced that Best Buy was selling recalled products; charges for knowingly selling 16 recalled items between 2010 and 2015  ended up being leveled against the company by the Consumer Product Safety Commission (CPSC).
Selling these products stood directly in the face of federal law, which prohibits the sale, offer for sale, or distribution of recalled products. However, it seems that the company will finally settle acc...
More
Sort By