Class Action Lawsuit and Litigation News
The pharmaceutical company has been asked to provide documents related to the safety of its baby product line
02/21/2019
|
ConsumerAffairs

By Sarah D. Young
Sarah D. Young has been a columnist for a blog ... Read Full Bio→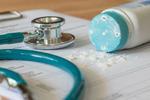 Johnson & Johnson disclosed in its annual report on Wednesday that it received subpoenas from two federal agencies related to litigation involving its baby powder line.
The Securities and Exchange Commission and Department of Justice have requested that the pharmaceutical giant produce documents that shed light on the safety of its baby powder products.
The inquiries came in response to a Reuters report from December about product liability lawsuits against the company.
I...
More
A Texas woman claims she was not given proper instructions before shooting a crossbow for the first time
08/22/2018
|
ConsumerAffairs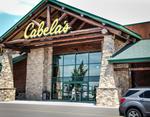 A Texas woman's first attempt to shoot a crossbow went horribly wrong, according to a lawsuit she filed against the retail chain Cabela's, where she had her botched lesson.
Tonya Kuykendall says in her lawsuit that she visited Cabela's, the hunting and fishing store owned by Bass Pro Shops, in 2016 and asked to test out a crossbow equipped with a scope.
The employee at the Waco, TX location where she visited, identified in the suit only as "Austin," took her to the store'...
More
Sort By