Class Action Lawsuit and Litigation News
But the ex-employee says he was simply a whistleblower
06/21/2018
|
ConsumerAffairs

By Mark Huffman
Mark Huffman has been a consumer news reporter for ConsumerAffairs ... Read Full Bio→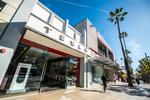 Tesla is suing a former employee it claims hacked company systems and revealed confidential information to outside sources. But the ex-employee, Martin Tripp, says he was simply a whistleblower who was alarmed at how CEO Elon Musk was running the company.
Tesla has been beset by problems in recent months, and on Monday Musk sent an email to employees that appeared to pin some of the blame on an unnamed employee that the executive accused of sabotage. On Wednesday, Tesla ...
More
The dying plaintiff is suing Monsanto, the company that makes it
06/18/2018
|
ConsumerAffairs

By Mark Huffman
Mark Huffman has been a consumer news reporter for ConsumerAffairs ... Read Full Bio→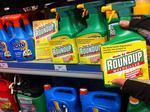 A trial is getting underway in California today in which a consumer who used Monsanto's weedkiller Roundup claims the product caused his cancer.
Forty-six year-old Dewayne Johnson is the first of hundreds of plaintiffs against the chemical giant to have his case heard in court. Johnson worked as a school groundskeeper and, during the course of his job, says he regularly used Roundup to keep grass and weeds under control.
Johnson's case was bumped to the top of the heap af...
More
Sort By