Class Action Lawsuit and Litigation News
Each company marketed their paint as safe for babies, pregnant women, and other sensitive consumers
07/12/2017
|
ConsumerAffairs

By Christopher Maynard
Christopher Maynard is a New York-based writer and editor who ... Read Full Bio→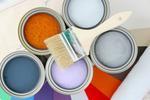 Choosing the right paint for your home doesn't necessarily boil down to what you think looks best, but what is safest for you and your family. That's something consumers should be reminded of thanks to a recent settlement reached by the Federal Trade Commission (FTC).
The agency announced a settlement with four paint companies over alleged deceptive claims that their products contained no volatile organic compounds (VOCs) and were safe before and after application for ba...
More
The suit alleged that the company did not disclose that phone calls were being recorded
06/15/2017
|
ConsumerAffairs

By Christopher Maynard
Christopher Maynard is a New York-based writer and editor who ... Read Full Bio→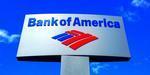 Bank of America has agreed to pay $1.9 million to settle a civil lawsuit that alleged that it took too long to tell customers that their phone calls were being recorded over the past several years.
The complaint cited violations of section 632 of the California Penal Code, which states that each party of a confidential conversation must be informed if the call is being recorded. The suit said that Bank of America failed to live up to this rule by not making "clear, consp...
More
Sort By