Class Action Lawsuit and Litigation News
The lawsuit could mean trouble for CEO Andy Puzder, who awaits confirmation to become Labor Secretary
02/10/2017
|
ConsumerAffairs

By Christopher Maynard
Christopher Maynard is a New York-based writer and editor who ... Read Full Bio→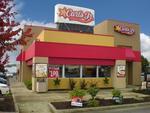 One former employee and one current employee of Carl's Jr. have filed a lawsuit against the chain's parent company Carl Karcher Enterprises LLC (CKE), charging the company of wage suppression and unfair business practices, according to the Los Angeles Times.
The pair claims that CKE and its franchisees colluded with each other to bar employees in management positions from transferring between restaurants. This action, they say, effectively halts any attempt by workers wh...
More
The agency alleges that 65 illegal flights took place over Chicago and New York City
01/18/2017
|
ConsumerAffairs

By Christopher Maynard
Christopher Maynard is a New York-based writer and editor who ... Read Full Bio→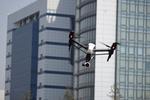 Commercial drones are an ideal product for getting spectacular aerial views, but operators must be careful of where they fly them. That's a lesson that SkyPan International is learning the hard way after reaching a settlement with the Federal Aviation Administration (FAA).
The aerial photography company has agreed to pay $200,000 for allegedly conducting 65 illegal flights above the cities of Chicago and New York City from 2012 to 2014. In a press announcement, the FAA s...
More
Sort By