Class Action Lawsuit and Litigation News
CFPB says over one million consumers were affected
11/21/2017
|
ConsumerAffairs

By Mark Huffman
Mark Huffman has been a consumer news reporter for ConsumerAffairs ... Read Full Bio→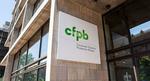 The Consumer Financial Protection Bureau (CFPB) has fined Conduent Business Services, formerly known as Xerox Business Systems, $1.1 million for erroneous information it sent about consumers to the three credit bureaus.
The CFPB said the company's software errors resulted in the incorrect information being placed on one million consumers' credit reports, which lowered their credit scores and could have impacted their ability to borrow money.
The company was also cited for...
More
So-called lawsuit 'trolls' are being blamed for efforts to dismantle the civil rights legislation
09/21/2017
|
ConsumerAffairs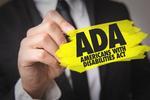 The Americans with Disabilities Act has been in effect for 27 years, and is responsible for familiar accessibility features like handicapped-designated parking spots and ramps in public spaces and large businesses. 
Like other civil rights legislation, the ADA is enforced by either filing a complaint with the federal government or by filing suit. However, a few unscrupulous attorneys and plaintiffs have abused this to such an extent that the ADA may soon face legislation...
More
Sort By