Class Action Lawsuit and Litigation News
The complaint was filed in Georgia, using the state's food libel law
11/30/2016
|
ConsumerAffairs

By Mark Huffman
Mark Huffman has been a consumer news reporter for ConsumerAffairs ... Read Full Bio→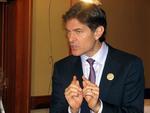 Popular TV host Dr. Oz is no stranger to controversy. His health claims and advice have often been challenged, especially when it advocates one particular thing and suggests avoiding others.
Now, Dr. Mehmet Oz is a defendant in a suit brought by the North American Olive Oil Association (NAOOA) over an episode of The Dr. Oz Show that aired back in May.
In its complaint, the association claims Dr. Oz and his guest made "false and unsubstantiated claims" that 80% of the extr...
More
The chain's 'Chorizo Burrito' has far more calories than listed in stores, claimants say
11/22/2016
|
ConsumerAffairs

By Christopher Maynard
Christopher Maynard is a New York-based writer and editor who ... Read Full Bio→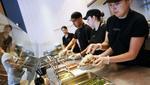 Chipotle has taken its fair share of lumps over the past year or so. After its catastrophic connection to an E. coli outbreak late last year, the chain was accused of wage theft in August by a thousands of employees who said they were required to stay and work after their shifts officially ended.
And now, another class action suit is being filed by consumers over false calorie information in the company's menu labeling. Complainants say that the "Chorizo Burrito" menu ite...
More
Sort By