Class Action Lawsuit and Litigation News
The dying plaintiff is suing Monsanto, the company that makes it
06/18/2018
|
ConsumerAffairs

By Mark Huffman
Mark Huffman has been a consumer news reporter for ConsumerAffairs ... Read Full Bio→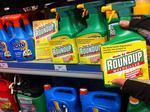 A trial is getting underway in California today in which a consumer who used Monsanto's weedkiller Roundup claims the product caused his cancer.
Forty-six year-old Dewayne Johnson is the first of hundreds of plaintiffs against the chemical giant to have his case heard in court. Johnson worked as a school groundskeeper and, during the course of his job, says he regularly used Roundup to keep grass and weeds under control.
Johnson's case was bumped to the top of the heap af...
More
A judge has determined that the family's lawsuit can move forward
06/15/2018
|
ConsumerAffairs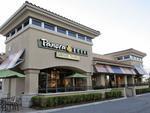 Panera Bread's grilled cheese sandwiches don't come with peanut butter, but as a precaution, Elissa Russo says she advised a Massachusetts store that her daughter has a severe peanut allergy -- twice. She was ordering the meal online and had left warnings about her daughter's allergy throughout the "comments" sections in the delivery portal.  
After the food arrived, Russo's six-year-old took one bite into her grilled cheese and said it tasted funny. Her parents opened t...
More
Sort By