Class Action Lawsuit and Litigation News
The company says the beef it bought was laced with horsemeat and euthanizing drugs
04/27/2017
|
ConsumerAffairs

By Christopher Maynard
Christopher Maynard is a New York-based writer and editor who ... Read Full Bio→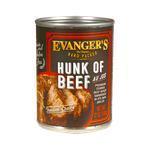 Pet owners may remember a recall initiated earlier this year by Evanger's after the pet food company said that certain lots of its "Hunk of Beef" product were contaminated with pentobarbital. The chemical is known to cause drowsiness, dizziness, excitement, loss of balance, and nausea – and in this case, it caused the death of a pug in Washington.
Now the company is suing its beef supplier, Wisconsin-based Bailey Farms LLC. According to Courthouse News, the suit charges ...
More
The plaintiffs say they were given misleading and false information in order to secure approval
04/03/2017
|
ConsumerAffairs

By Christopher Maynard
Christopher Maynard is a New York-based writer and editor who ... Read Full Bio→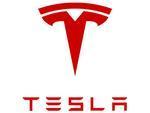 Back in November, we reported that Tesla shareholders had greenlighted the acquisition of SolarCity. At the time, CEO Elon Musk promised that the deal would add $1 billion in revenue by 2017, even though some experts questioned the move based on SolarCity's past earnings.
Now, two shareholders have filed a lawsuit against Musk and certain Tesla officials, stating that the financial statements they were given before the vote were false and misleading, according to Courtho...
More
Sort By