Class Action Lawsuit and Litigation News
The agency alleges that 65 illegal flights took place over Chicago and New York City
01/18/2017
|
ConsumerAffairs

By Christopher Maynard
Christopher Maynard is a New York-based writer and editor who ... Read Full Bio→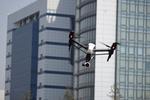 Commercial drones are an ideal product for getting spectacular aerial views, but operators must be careful of where they fly them. That's a lesson that SkyPan International is learning the hard way after reaching a settlement with the Federal Aviation Administration (FAA).
The aerial photography company has agreed to pay $200,000 for allegedly conducting 65 illegal flights above the cities of Chicago and New York City from 2012 to 2014. In a press announcement, the FAA s...
More
The suit alleges that the company knew the dangers of PCBs but produced and sold them anyway
12/09/2016
|
ConsumerAffairs

By Christopher Maynard
Christopher Maynard is a New York-based writer and editor who ... Read Full Bio→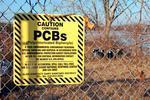 The state of Washington has taken aim at Monsanto – the agrochemical company that has caught the ire of millions over its use of biochemicals. According to a report from Consumerist, the state has sued the company because of its decades-long use of polychlorinated biphenyls (PCBs).
PCBs were banned in 1979 after they were found to be toxic, but Washington officials say Monsanto was aware of their harmful effects well before that time and continued producing them anyway, ...
More
Sort By