Class Action Lawsuit and Litigation News
The company says its efforts to open a dealership in the state have been barred by state officials
09/22/2016
|
ConsumerAffairs

By Christopher Maynard
Christopher Maynard is a New York-based writer and editor who ... Read Full Bio→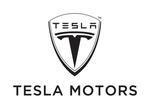 It looks like Tesla will be taking on the state of Michigan for the right to sell its cars to consumers there. The company has filed a lawsuit disputing a law that bars it from selling vehicles directly to Michigan consumers. The action comes less than a week after the automaker's application for a Class A license was denied by state officials.
The law in question was created in 2014. It dictated that no automaker would be able to sell its cars in Michigan unless it did ...
More
Non-disparagement clause can't be used to silence consumers, court finds
08/31/2016
|
ConsumerAffairs

By James R. Hood
ConsumerAffairs' founder and former editor, Jim Hood formerly headed Associated ... Read Full Bio→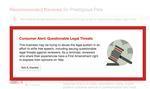 A Texas court has dismissed a $1 million lawsuit that a Dallas pet-sitting company filed against a couple who said the pet-sitters had overfed their goldfish.
It all began when fish owners Michelle and Robert Duchouquette returned home to Dallas after a brief vacation and found that the water in their fish bowl was cloudy, suggesting that their fish had been overfed by Prestigious Pets, the pet-sitting company. They posted a review on Yelp, complaining they had been unab...
More
Sort By