Class Action Lawsuit and Litigation News
A Texas woman claims she was not given proper instructions before shooting a crossbow for the first time
08/22/2018
|
ConsumerAffairs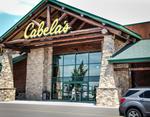 A Texas woman's first attempt to shoot a crossbow went horribly wrong, according to a lawsuit she filed against the retail chain Cabela's, where she had her botched lesson.
Tonya Kuykendall says in her lawsuit that she visited Cabela's, the hunting and fishing store owned by Bass Pro Shops, in 2016 and asked to test out a crossbow equipped with a scope.
The employee at the Waco, TX location where she visited, identified in the suit only as "Austin," took her to the store'...
More
During California's biggest wildfire on record, a fire department vehicle's service was compromised
08/22/2018
|
ConsumerAffairs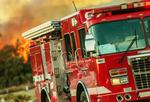 When a fire department vehicle's wireless service was interrupted in the midst of California's biggest wildfire, the wireless provider -- Verizon -- pointed its fingers at a customer service error.
In a court filing this week, the Santa Clara Fire Department said one of its crews had its service significantly affected as it was fighting a wildfire at the Mendocino Complex.
"County Fire has experienced throttling by its ISP, Verizon," Santa Clara County Fire Chief Anthony ...
More
Sort By