Class Action Lawsuit and Litigation News
The settlement covers 47 states and the District of Columbia
05/23/2017
|
ConsumerAffairs

By Christopher Maynard
Christopher Maynard is a New York-based writer and editor who ... Read Full Bio→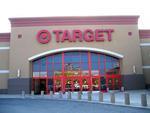 No one ever said that legal settlements were a quick process, but after more than three years, 47 states and the District of Columbia will be compensated for Target's infamous 2013 data breach.
Target will pay a record $18.5 million in penalties for a data breach that compromised millions of customer credit and debit card accounts. California will get the largest part of that settlement at $1.4 million. Alabama, Wisconsin, and Wyoming did not paticipate in the action and...
More
The company faces a blizzard of lawsuits over its talc-based products
05/08/2017
|
ConsumerAffairs

By Christopher Maynard
Christopher Maynard is a New York-based writer and editor who ... Read Full Bio→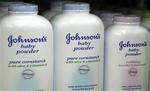 Just over a year ago, a South Dakota woman was awarded $55 million after a jury decided that the Johnson & Johnson Baby Powder she used for years caused her to develop ovarian cancer. It was the second major blow to the company in recent months, as another jury had awarded $72 million to the family of an Alabama woman who had died of cancer after regularly using Johnson & Johnson talcum powder.
Now, yet another lawsuit against the company has found success. On Thursday, ...
More
Sort By