Class Action Lawsuit and Litigation News
So-called lawsuit 'trolls' are being blamed for efforts to dismantle the civil rights legislation
09/21/2017
|
ConsumerAffairs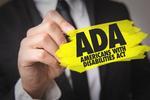 The Americans with Disabilities Act has been in effect for 27 years, and is responsible for familiar accessibility features like handicapped-designated parking spots and ramps in public spaces and large businesses. 
Like other civil rights legislation, the ADA is enforced by either filing a complaint with the federal government or by filing suit. However, a few unscrupulous attorneys and plaintiffs have abused this to such an extent that the ADA may soon face legislation...
More
The agency says the company regularly led consumers into 'bad deals'
09/07/2017
|
ConsumerAffairs

By Christopher Maynard
Christopher Maynard is a New York-based writer and editor who ... Read Full Bio→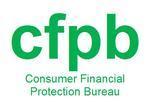 An online lead aggregator has caught the ire of the Consumer Financial Protection Bureau (CFPB) for directing consumers towards lenders who offered illegal or unlicensed loan services.
Zero Parallel, LLC has been charged by the agency of allegedly selling consumers' payday and installment loan applications to collectors who were likely to make void loans that lenders had no legal right to collect. The CFPB's proposed order against the company and its owner Davit Gasparya...
More
Sort By