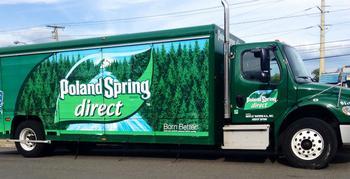 Plaintiffs claim Poland Spring is simply groundwater
A federal court judge in Connecticut has ruled that a class action lawsuit against Nestle Waters can proceed.
The ruling comes nearly a year after the court dismissed a nearly identical lawsuit, which claimed Nestle's Poland Spring bottled water is merely groundwater, not spring water as the company claims. The suit, filed by a dozen plaintiffs who reside in eight different states, accuses Nestle of misleading consumers with deceptive claims.
"Nothing in the court's recen...