Class Action Lawsuit and Litigation News
A man claims he developed cancer because of asbestos in talc-based products
04/06/2018
|
ConsumerAffairs

By Sarah D. Young
Sarah D. Young has been a columnist for a blog ... Read Full Bio→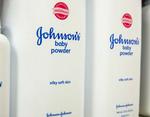 Johnson & Johnson has been sued thousands of times over the past few years over its marketing of talcum powder. Many women have claimed the company knew of a link between ovarian cancer and talc use for decades.
Asbestos-related lawsuits are the most recent challenge for the pharmaceutical giant. The latest lawsuit to hit the company was filed by a man, Stephen Lanzo, who alleged that he developed mesothelioma after inhaling dust that was generated through his regular us...
More
The retailer will pay $3.7 million and upgrade its hiring practices
04/06/2018
|
ConsumerAffairs

By Mark Huffman
Mark Huffman has been a consumer news reporter for ConsumerAffairs ... Read Full Bio→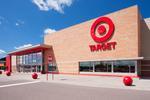 Target has reached a settlement with plaintiffs who sued the retailer, claiming racial and ethnic discrimination in its hiring practices.
The company has agreed to pay $3.74 million and upgrade its hiring practices, although it did not admit to any wrongdoing.
The lawsuit alleged that Target's practice of using criminal background checks served to exclude racial minorities from its workforce. The plaintiffs charged that Target had "imported the racial and ethnic dispariti...
More
Sort By