Subaru maintenance: cost, plans and service schedule
Maintenance and repair costs average $617 per year across all models



Written by

Edited by
Find Extended Auto Warranties near you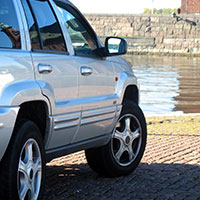 If you want to keep your Subaru running for as long as possible, it's important to follow the recommended maintenance schedule and fix anything that breaks before it causes a bigger issue. This can get expensive, but having an idea of how much upkeep should cost can help you make the right decision when you're buying a car or deciding whether to keep one after the warranty expires.
Let's take a look at Subaru's recommended maintenance plan, how much Subaru maintenance and repairs cost, and how you can get help paying for them.
---
Key insights
Reliability ratings for Subaru vehicles are about average, but they have slightly above-average yearly maintenance and repair costs.
Subarus require minor maintenance every six months or 6,000 miles, with more significant maintenance needed at longer intervals.
Subaru doesn't offer maintenance plans everywhere, but third-party options may be available if your local dealer can't help you.
An extended warranty from Subaru or a third party can help you afford surprise repairs and avoid getting stuck with a massive bill.
Subaru maintenance schedule
Subaru publishes a different maintenance schedule for each of its models, so we can't include every detail here. You can find the recommended schedule for your vehicle by talking to a local dealer or looking in your owners manual.
To give you an idea of what kind of maintenance you can expect with a Subaru, let's look at the recommended maintenance schedule for a Subaru Crosstrek in the table below.
Subaru Crosstrek maintenance schedule
Service

Interval

Change oil and filter
Every 6 months or 6,000 miles
Rotate tires
Every 6 months or 6,000 miles
Replace air conditioning filter
Every 12 months or 12,000 miles
Inspect vital components, such as steering, suspension, brake lines and clutch
Every 12 months or 12,000 miles
Inspect brake pads and rotors
Every 12 months or 12,000 miles
Replace air cleaner element
Every 30 months or 30,000 miles
Replace brake fluid
Every 30 months or 30,000 miles
Inspect drive belts, engine coolant system, fuel system, and transmission or differential fluid
Every 30 months or 30,000 miles
Replace spark plugs
Every 60 months or 60,000 miles
Inspect wheel bearings
Every 60 months or 60,000 miles
Replace engine coolant
Every 137,500 miles
If you're harder on your Subaru than most drivers, it may require more regular maintenance. Talk to your local dealership about additional maintenance if you routinely tow heavy loads or are constantly in stop-and-go traffic.
Author's note: In my time as a mechanic, I've met a lot of Subaru owners who push their vehicles to the extreme in outdoorsy, adventurous pursuits. However, if you're pushing your Subaru to its limits, it's important to do more frequent maintenance.
Are Subarus expensive to maintain?
All cars cost a fair amount of money to maintain, so whether a given make is expensive to drive really depends on how it compares with other automakers. RepairPal estimates that, across all models, average maintenance and repair costs for Subaru vehicles ($617 per year) are slightly lower than the industry average ($652 per year).
Make

Average repair and maintenance cost*

Subaru
$617 per year
Honda
$428 per year
Toyota
$441 per year
Ford
$775 per year
BMW
$968 per year
*According to RepairPal
Subaru's slightly-better-than-average repair and maintenance costs make sense when you look at other metrics. Subaru vehicles have a reliability rating of 3.5 out of 5 on RepairPal, placing the brand 14th out of 32 in its dependability ranking. RepairPal also expects that Subarus need to visit a repair shop 0.3 times per year, which is lower than the industry average of 0.4 times. However, there's a 13% chance of your Subaru's problem being severe, which is actually slightly above the industry average of 12%.
It's worth noting that these are very broad statistics, though, and your results will likely vary. Your vehicle may require you to spend more or less on maintenance and repairs, and these costs likely won't be consistent from year to year.
Subaru maintenance costs
RepairPal estimates that it costs $617 a year to maintain and repair a Subaru. However, this estimate doesn't take into account variations between models and their potential problems. To show you how these numbers can change, let's look at the estimates for a few of the most popular models from 2018 and 2019.
Model

Average repair and maintenance cost*

2019 Subaru Outback
$479 per year
2018 Subaru Forester
$484 per year
2019 Subaru Crosstrek
$400 per year
*According to RepairPal
As you can see, some Subaru models have lower annual repair costs than others, so doing some research before purchasing can help you save a little bit of money.
It's also important to note the difference between maintenance and repairs. "Maintenance" refers to any service that's part of the vehicle's recommended upkeep schedule. These services keep your Subaru running as intended and aren't performed because of a failure or any mechanical fault. Repairs, on the other hand, are needed when a component malfunctions or breaks.
Our estimates so far have combined the cost of maintenance and repairs, but let's break things down a little further to show how they differ. Here are a few of the most common maintenance services and their approximate costs for a 2019 Subaru Crosstrek.
Typical maintenance costs for a 2019 Subaru Crosstrek
Service

Cost*

Tire rotation
$58-$74
Oil change
$135-$155
Transmission fluid change
$117-$137
12,000-mile service
$227-$272
30,000-mile service
$365-$448
60,000-mile service
$495-$615
*According to RepairPal for a 2019 Subaru Crosstrek in the 78705 ZIP code
Subaru repair costs
Subaru vehicles have a following of loyal enthusiasts that swear by the company's manufacturing, but that doesn't make Subarus immune to trouble. Here are some common malfunctions in Subaru vehicles, as noted by RepairPal:
Front O2 sensor issue: The front oxygen sensor on some Subaru vehicles can suffer from a crack, which prompted a recall. Luckily, that recall means you can get this issue fixed for free.
Catalytic converter malfunction: A failing catalytic converter can cause your vehicle to fail emissions tests. In a separate investigation, we found that catalytic converter replacements for other brands ranged from $933 to $4,414.
Blown head gasket: Subaru has received a bad rap in the past for failing head gaskets, but most of the design problems were reportedly fixed in 2014, so older models are usually the most susceptible. Head gasket replacements for other brands can range from $3,400 to $5,500, in our experience.
Repair costs are harder to predict than maintenance costs because they don't happen on schedule, and different vehicles can suffer different problems.
These repairs are also reflected in some customer reviews. Patrick, a ConsumerAffairs reviewer from Montana, wrote: "I purchased a 2016 Subaru Crosstrek with 40,000 miles … not realizing they had just replaced a blown head gasket. The head gasket blew again at 50,000, destroying the block, and the Palm Desert Subaru replaced the block because it was still under warranty."
But that's not all: "The head gasket blew again at 70,000 miles, and the Subaru CS is going to assist with $2,500 of the $4,800 bill, so I'm in for $2,300 bill. My goal of purchasing a Crosstrek and getting 200,000 miles is bunk! Three blown gaskets in 70,000 miles!"
Randall, a ConsumerAffairs reviewer from Tennessee, told us: "At only 50,000 miles, had to replace two front wheel bearings. At 105,000 miles, just out of warranty, had to replace the catalytic converter and the $8,000 CVT transmission! Then, just a bit later at 115,000 miles, another wheel bearing went bad. One of the worst vehicles I've ever owned — and I have had over 30 vehicles!"
While Subaru's factory warranty can protect you from expensive repair bills like the ones above, this warranty coverage doesn't last forever. At the time of publishing, Subaru offers three years or 36,000 miles of bumper-to-bumper coverage and five years or 60,000 miles of powertrain coverage on new vehicles. This is about average for the industry but far short of the best new car warranties.
» LEARN: What is a manufacturer's warranty?
How can an extended warranty or maintenance plan help?
If you're looking to avoid paying full price for maintenance and repairs, you might want to research prepaid maintenance plans and extended warranties. Prepaid maintenance plans can offer discounted rates on maintenance services, and extended warranties give you coverage once your vehicle's factory warranty runs out.
We mentioned earlier that Subaru doesn't offer any complimentary maintenance plans nationwide, and it doesn't offer prepaid maintenance service plans in every market either. Regardless, your local Subaru dealerships may have plans available, and third-party companies may offer maintenance plans for your vehicle.
Extended warranties are available from both third-party warranty companies and Subaru itself.
Because repairs tend to be more expensive than maintenance, extended warranties generally have more potential upside than prepaid maintenance plans. However, there is some risk involved — the money you spend on your extended warranty could be a waste if your vehicle doesn't need big enough repairs to outweigh your warranty's cost.
This is a complicated topic, but the bottom line is, if you aren't financially capable of affording a large repair bill, it's at least worth evaluating the pros and cons of an extended car warranty.
Subaru offers extended warranties through its Added Security program, but you may be better off with an extended warranty from another provider. We recommend you line up your extended warranty options, get quotes from each one, and compare their costs, coverages and contract terms to find the right extended warranty for your Subaru.
» MORE: Car warranty vs. car insurance
---
Article sources

ConsumerAffairs writers primarily rely on government data, industry experts and original research from other reputable publications to inform their work. Specific sources for this article include:
Did you find this article helpful?
|
You're signed up
We'll start sending you the news you need delivered straight to you. We value your privacy. Unsubscribe easily.