Consumer Complaints & Reviews

Worthless Warranty. My 2012 Hyundai Genesis engine broke a piston rod and punched a hole in the block. I had just had the oil changed and the engine was full of oil. But because I didn't have the oil changed at a Hyundai dealership, Hyundai America claimed I didn't have any oil in the engine and denied my warranty claim. This was with 45,000 miles on the engine. Nothing I could do would change their mind. If they say no, that's it regardless of their warranty. What a lousy company!!!

In June of this year (2016) I went to motor vehicle to get the necessary paperwork to register my car in my new location. I called Hyundai Motors to find out what I need to do get the title transfer. I was told to fax all my information to them including the paperwork from DMV. I faxed everything down to them in June and I was told it would be a couple of days, to get it to the mvc. As of today I still do not have my title. I have called almost everyday and I've been hung up on. I've talked to 4 different supervisors and gotten stone walled on every phone call. Their favorite answer is "The title dept isn't available at this moment." Hyundai Motor has the world's worst customer service and support.

Over 30 days my 2014 model i30 with 25.000 km EPS unit couldn't be replaced and it's still in the service. I basically can't drive a car which I paid to. Moreover I wouldn't like to discuss about the security issue of this part as I was driving, the wheel went off, wouldn't even turn. Thank god that I was driving in an easy road with a low speed so I had chance to park my car within a safe zone. I even wouldn't like to imagine what would happen if this problem would occur on the highway. Hyundai Turkey is behaving premature to handle the case. In this century I am not able to understand why the required part can not be delivered within 30 days while there are people touring around the world with bicycles or on foot less than 30 days. As a result of all, I don't have any other chances but to go to legal court to claim my rights and never ever touch anything called Hyundai.

GC 2013 3.8 Track (Love Car can't say the same for Company) - On Saturday, April 16th, 2016 I went to Balise Hyundai to have my vehicle serviced and to address my concerns about the paint peeling on the front bumper near the hood of the car. I showed the peeling paint to the service advisor Phil ** who took pictures of my front bumper and stated that he would pass them along to the person who handles warranty claims. Phil explained that I would need to come back to Balise Hyundai during the week to have my concerns addressed. It is important to note taking time off during the week was not feasible during that time due to the structure of my current role and the responsibilities it entails.
On Wednesday May 11th, 2016 I brought my vehicle to Balise Hyundai and showed the bumper to Bob ** (Service Director) who immediately began to tell me that my warranty didn't cover the damage and that it appeared as if the bumper was painted over or that something had spilled on it and therefore was not Hyundai's responsibility to cover. Bob proceeded to take pictures while he instructed his co-worker Stephanie to gather some info on my vehicle. After a few minutes of both Bob and Stephanie examining my vehicle, I asked Stephanie to update me on what was being discussed. She stated that I was not under warranty for paint as my car was three years old.
I told her that while my car was a 2013, I did not begin my lease until September of 2013. She then asked me about the mileage which I told her was less than 36,000 miles. Another 5 to 10 minutes of conversation with Bob yielded a plethora of biased assumptions that I found to be quite concerning. Bob ** insinuated I caused the damage to my vehicle. I left Balise Hyundai and then called Hyundai Motor America to report my warranty claim and ask questions. At that point, the integrity of Bob ** was in question and I was concerned that Bob would intentionally fail to submit the warranty claim and tell me it was not covered or submit the claim filled with biased narrative and minimal facts.
I spoke with a Genesis representative named Christina (case #**) and she explained to me that she would look into it and contact Balise Hyundai to follow-up. Christina said she would call me back that day to update me however I never received a call. Later that day I was set to travel out of the country for two weeks. On Thursday, May 26th, 2016 I contacted Hyundai Motor America to follow up regarding my warranty claim. I explained that I had not heard from Bob or Stephanie about next steps.
On Friday, May 27th, 2016 I received a call from Stephanie who left a voicemail stating that Hyundai wanted me to take my vehicle to the Balise repair shop to get an estimate of the damage. Upon hearing the message left by Stephanie I called her back and was unable to speak to her directly. I left a detailed voicemail inquiring about the arrangement of a specific date/time to bring the car for an estimate. Stephanie never responded to my message.
On Saturday, June 4th, 2016 I brought the vehicle to Balise to get the estimate and was told that the repair shop is only open during the week. I spoke with General Manager Brian ** who told me to email him pictures of the paint concerns and that he would get an estimate for me on Monday and send me the quote. (See attached photos) On Tuesday, June 7th, 2016 Brian emailed me stating that a rep is coming today and will see if he approves the work. Estimate is $1,300.
On Wednesday, June 8th, 2016 I emailed Brian back and ask him if the rep would be calling me directly to let me know the decision concerning my car. Brian emailed me back informing me that it was decided that my hood would not be covered but that the decision to repaint the bumper hadn't been made yet. On Friday, June 10th, 2016 I emailed Brian to find out how long it would be to determine if my bumper was going to be covered under warranty. He replied back confirming it would be 7 to 10 business days. On Tuesday, June 21st, 2016 I emailed Brian seeking an update on the pending situation. I received no reply.
On Wednesday, June 29th, 2016 I receive a voicemail from Bob ** stating that he wanted me to return his call because Consumer Affairs wanted a factory rep to look at my vehicle. He also stated the rep would be at Balise on Thursday (the very next day). I called Bob back to arrange the time for the factory rep to see my vehicle. I explained to Bob that I worked and that he was giving me very short notice. I asked if I could schedule something for Friday or the week after and Bob told me that the Factory rep only comes once a month and that if I didn't come tomorrow (Thursday) it would be next month before another meeting could be arranged.
On Thursday, June 30th, 2016 I arrived at Balise at approximately 7:30 am which was the agreed time slot. This time was chosen as it was early enough for business to be handled and ensured I'd make it to work on time. The factory rep showed up after 7:30 am and while I sat in the waiting area Bob failed to inform me that the factory rep arrived. At around 7:50 am I went to find Bob to inquire about the factory rep. That is when I was informed that Loi **, Eastern Region District Parts & Service Manager was already looking at my car.
When I approached Loi he informed me that he was checking to see if there was any report of an accident concerning my car. After a few minutes, Loi approached me and told me that the bumper damage was going to be covered but not the chipped paint on the hood of the car. I was then instructed to go to the Balise repair shop and schedule a date to have my car brought in for repair. I followed those instructions and spoke with the Collision Repair Manager, Tim **. We agreed to have the bumper painted on July 11th, 2016 and he told me that it would take two days.
On Monday, July 11th, 2016 I brought my car to Balise repair. To my surprise, I then had to rent a car from Enterprise because Balise Hyundai stated that they didn't have any loaners. They also informed me that even if they did have loaners, it would cost me. Over the course of two days, it cost me $60 to rent the car from Enterprise. On July 13th, 2016 I returned to Balise to pick up my car but was told that it was not ready. I was then left to rent a vehicle for another day. For my inconvenience, Jim ** who works for Balise Collision Repair agreed to cover the rental cost for that day.
On July 14th, 2016 I returned to Balise to pick-up my car and was astonished by what I saw. I spoke with Balise Collision Repair Appraiser, Jesse ** about the fact that the color of the bumper that was painted did not match the color of the rest of the vehicle! During my conversation with Jesse, he informed me that prior to beginning the paint job he called over to Bob ** and asked about blending the paint into the hood and the fender to prevent the noticeable color difference. He was told by Bob to only paint the bumper. Jesse explained to me that the color difference was typical with the type of paint on my car and that during most repairs to assure that the color matches the other parts of the car they blend into the other areas. (See attached photos)
I haven't yet heard about whether or not I will be reimbursed or receive credit towards my monthly payment. When I followed-up with Hyundai Motor Finance about my situation was I essential told "sorry for your troubles. You still must pay your monthly bill and if we don't receive payment we will repo your car. It will be auctioned and all accrued expenses will be your responsibility." Moral of this story: Don't buy Hyundai as their Customer Service is horrible and they don't care about loyal customers.

2014 ix35 R/H door mirror indicator lens. The cost of these indicator lenses are over expensive compared with other makers of cars. There is no excuse for this as many are exactly the same make up and the same materials. WHY?
How do I know I can trust these reviews about Hyundai?
576,738 reviews on ConsumerAffairs are verified.
We require contact information to ensure our reviewers are real.
We use intelligent software that helps us maintain the integrity of reviews.
Our moderators read all reviews to verify quality and helpfulness.
For more information about reviews on ConsumerAffairs.com please visit our FAQ.

The front panels forming the front end is opening up and the whole front seems loose. If I push on the fog light area it closes back up. This has happened to both sides. I'm wondering if anyone else has this problem.

Don't get me wrong, I've had my Hyundai Sonata for 3 years now and I've been a loyal customer, having a Sonata for 3 more years prior to that (6 years total). With the end of my lease, I drove my car up to the dealership I had got it from and they refused to take it, saying that they didn't have anymore space in their lot. They referred me to a different dealership who I then called and told me that they only take cars back that have been leased from them originally. They told me that my original dealership should be obligated to take it back.
So we called my original dealership again and they again said they could not take it because of space issues. We then proceeded to call the headquarters, boggled at how Hyundai wouldn't take in their own vehicle... What are we supposed to do? We can't keep it cause it's illegal, but no one wants to take it? I'm baffled.
Then I proceeded to call customer service to talk about my lease end deals and the woman was completely rude for no reason whatsoever. I was not notified of a payment that hadn't gone through and could not make debut payments because you can't do so online (which is so archaic that your only online option is to pay by check). As a once loyal customer of Hyundai, I don't think I'll ever return to this unprofessional mess.

Over a month ago I contacted Hyundai Consumer Affairs and Hyundai National Consumer Affairs regarding my 2016 Elantra Value Edition. My car was manufactured at the Alabama plant and I have had problems with the car since I purchased it. The problems began with the dealer not prepping the car for delivery and also not documenting all my trips back to the service department beginning the day after I purchased. The manager of the dealership titled my car in the wrong state, refused to listen to me and then also refused to honor the dealer's price guarantee and return policy. It took a year for the dealer to check the alignment and I still have a steering problem.
Within 10 months and 7000 miles, my interior began falling apart. Panel covers detaching and rattles and squeaks. Exterior items also detaching. The hood misaligned/warped. I made 5 trips to the dealer in Florida to get 1 panel cover repaired, 2 visits they refused to document: 1 visit I had an appointment and the system was down, the other trip the adviser refused to document and made an appointment for the following week. The parts were ordered in Ohio and it was a struggled to have them installed.
The screws/connectors that hold the wheel well liner, front bumper cover and the engine splash guard came loose and came off while I traveled from Florida to Ohio. The splash guard and wheel liner came down and dragged under the car. I got off the highway and pulled them back in place and secured them temporarily. The mechanic said I am lying and that I hit something. I did not, but most certainly dragged something from the road as I exited the highway.
Hyundai sent their district rep to the dealer. He did an inspection, however did not look at the interior as he claimed all the detaching panels are to OEM specs. I have photos that show otherwise. He also claimed to have checked my wipers and that there was no clunk nor the blade hitting the frame. I have a video that shows it does. Hyundai refuses to acknowledge the fact that their cars manufactured in the USA require different replacement parts and the cars are different. They refuse to repair my car. They kept my car 5 days for paperwork leaving me stranded and unable to travel.

I just bought a 2016 Tucson. From I bought that Car I have been going back and forth to the shop with different issues. The AC or heat was not working. The latch of hood needed to be replace and now the cruise would stop with me stopping the car. I was in the middle of traffic when car stop. I had my young kids in the car when the car would not move. I had to turn off car then turn on for the car to move. The car kept on doing it. I took it to the shop. Now I have to wait 4 weeks to get my car back cause Hyundai don't know what's the problem. But yet still I was told several people complaining about same issue. If you have a 2016 Tucson please be careful. It's not safe.

We bought our daughter this brand new 2016 Hyundai Tuscon 1.6 T AWD Limited on July 6th. It has left her stranded twice. The engine revs, but the car does not move. We have researched this online and there are over 950 people complaining about the same exact issue. My daughter was at a stoplight the first time this happened, and the car would just not go. The second time was after she got off work at 10:00 PM and her car started and then would not go at all. This is a brand new 2016, and we bought it for her because we wanted her to have a dependable car for college.
After less than a month, it has left her stranded twice. This is a MAJOR safety concern. The dealership we took it to already has several Tucson waiting for the same issue and we are told there is no fix for it yet. This is unacceptable. The car should never have been sold with this issue and no fix for it. The dealership stated they will keep the car and give a loaner. Problem is she can't drive the loaner, so this puts the whole family out now juggling cars, because she isn't 25 to drive the loaner. BUYER BEWARE!!!

I must say that Hyundai of Metairie went out of their way to make things right. Mike Dugas not only fixed my car, but it was free of charge. One person in the service department dropped the ball and it had a domino effect. Just proves that businesses must have everyone on the same page to make things work. We spend so much money on our cars. They are a huge investment! Thank you, Mike and Hyundai of Metairie for fixing this.
Original Review
I've been a loyal Hyundai of Metairie customer since 2008. I've always been happy with the professionalism & service. I've never had trouble with my car until now. It seems the 100,000 miles/10 year warranty is not what it pretends to be. Everything is cool with Hyundai of Metairie until something breaks. My 2014 Elantra (less than 2 years old & less than 38,000 miles) died Saturday afternoon. I drove the car at about 6 mph in the parking lot, the steering wheel seized, then the car went dead. Roadside service came by, gave me a jump. I got the car to Hyundai of Metairie just before they closed. The customer service person explained they could not diagnose it until Monday morning. He said they would fix me up with a loaner if need be. Fair enough.
Monday morning I make my first call to Hyundai of Metairie service department at 8 am (they open at 7 am). I asked if they had a chance to look at my car. "No," they said. I asked them to please call me once they found out what was wrong. They said the car would be diagnosed soon, not to worry. At 12 noon I still had not heard from the service department. I call again at 12:30 pm. I was told that my car was on the racks and the mechanic would call me soon with news. 1 hour passes. 2 hours pass.
This is not my idea of "soon." I call back at 2:30 pm. The service rep tells me that the mechanic had not had the chance to look at the car. I said it was supposed to be on the rack two hours ago. The rep said he didn't know about that. I asked to speak to the mechanic. "Oh he's in a meeting and I can't talk to him." "Can I speak to a manager?" "Oh he's not here. We will call you later." I told him that if I did not get a call within the hour, I would go to Hyundai myself & find out what is going on.
Within the hour I get a call from the mechanic. He apologizes and says he was at lunch. "Funny, I thought you were in an important meeting." "Oh" he said, "that too." Right okay whatever. He says he will get me a loaner car. I asked if my car was diagnosed. He said he wanted to look at it very carefully before he made a judgement. I asked him again "had it been diagnosed?" He never answered me. His silence pretty much confirmed the lie that my car was just sitting there. My car was not on the rack at 12:30 and no one from Hyundai of Metairie bothered to call me once to keep me updated. I had to keep calling and pestering them.
The mechanic ordered a loaner for me. Should be free of charge, right? Wrong! I get to Enterprise, I'm getting ready to sign off on this car, then they hit me with an insurance fee! I explained that I have full coverage on my Hyundai. Why would I pay for insurance on a rental when Hyundai should be picking up the tab? After all, Hyundai service is keeping my car for 4 days now for a battery change! They can't pick up the tab? The Enterprise guy said "oh instead of $45 it will only be $19!" I refused to pay, nor did I take the car.
I called Hyundai. Mike said my Elantra has a dead battery. This is when I am thinking the warranty should kick in, right? Wrong again! This battery is not even 2 years old. It should not be burned out! So here I am at Enterprise being scammed for insurance money. Mike from Hyundai of Metairie is scamming me on the phone for $200 for a car battery. Mike then tells me he will work out a deal for me & call me back in a few minutes. I wait and wait and wait for him to call back. Mike did nothing. I did not hear back from anyone at Hyundai. Not Mike, not the mechanic. I called Hyundai of Metairie to ask for him. "Oh he's gone for the day."
I am going on day 4 without a car. Mike and the mechanic kept my car there all day. Mike did nothing except tell me what I wanted to hear. I will never buy another Hyundai again. The warranty is nonsense. This dealership and the people in charge are incompetent & very unprofessional. I will pay this car off and be done with it. Still without a car because Hyundai of Metairie avoids communication and honesty. I feel very ripped off by the service department of Hyundai of Metairie. The battery in the Elantra model seems to be faulty. Many complaints say so. I believe this could be a possible recall.
I've read tons of reviews on the Elantra 2012, 2013, 2014. Many say the same thing: the power shuts off and the battery needs to be replaced. I feel Hyundai put in a faulty battery and wants their customers to pay for it. It's a good thing I was only driving in the parking lot when the battery went out. Had I been going at a higher speed on the freeway, a horrible accident could have resulted. Paying on a car I do not have and I am not happy about. Not happy about paying on a faulty battery that Hyundai put in a new car. I feel very ripped off by Hyundai and Hyundai of Metairie.

Since purchasing a used 2011 sonata I have dealt with a few recalls. One for metal debris may not have been fully removed from the crankshaft area during manufacturing causing knocking noise. My Sonata sounds like dozens of marbles flying around in the engine yet it was given a clean bill of health on this recall. They did however recommend replacing my front brakes prior to me leaving but I declined since I just got new tires and already knew I had quite some time left on the brakes. By the way it was 18 months before needing the front brakes. Totally bad reflection on the dealer service manager at Suntrup Hyundai in st. louis.
Second recall was for powertrain -- the transmission shift cable may detach from the shift lever pin. This happened to me at a supermarket only I had no idea about the recall. Tried to start car but it would not turn over at all. I noticed the dash board showed the car in Drive but it was in park. That seemed strange. Got a tow truck to take car to dealer after trying to jump it. Dealer called and told me it needed a new battery which I could not believe since the tow truck tried to jump it and failed.
So, I went ahead and replaced the battery and When I picked the car up the dealer told me they also fixed a recall with the transmission cable shift lever pin. I pointed out that was what happened to me at the supermarket. Car showed it was in drive but it was really in park and it would not start. They basically lied and replaced the battery that did not need replacing and it was the recall all along that caused the car not to start. Once again this is a dealer service manager problem. Clearly a big problem with Suntrup Hyundai in St Louis.
Third was today. MDPS ECU replacement. Electric Power assist causes power steering to go out without notice. They fixed mine today but informed me that I needed a Steering coupler which would cost 350.00. I told Tim that nothing about the steering was broke so why would I need to do that. I left but as soon as I started the car and pulled out, I had to go back into the service counter. I told Tim the steering was screwed up bad. He said that he already explained to me that it was a separate issue and the computer was just compensating for the loose steering. How about that it was fine when I brought it in for the recall and it was given back to me broken. The steering is so loose that you can blow on it to make it turn. It must be twice as dangerous now as before. So unbelievable of a story that it seems made up.

I purchased my 2016 Tucson on 1/18/2016. For the first few weeks it was a dream. It did not take it long 'til my car would not back out of my garage even though it was in reverse. I finally got it to move backwards after being in reverse for 15 minutes. I called the service department and they told me to bring it in and let them check it out. I did as I was asked and they said they had put it on the computer and there were no problems found. They had a service rep. drive it and it shifted just fine.
Fast forward to 2/4/2016, I was sitting at a traffic light and when the light turned green, I gave the car gas and it just sat there. I was stuck for about 20 minutes before it started moving forward. (The people behind me were not nice.) When it did move forward, it just crept. Then it lunged forward almost making me hit the car in front of me. I once again took my car into the dealership and they gave me a rental so they could once again "check out my problem." Once again, they could not make my car duplicate what it did with me. They said they had not heard of this problem before.
I am handicapped and not able to drive myself very often. In the next four months, the same problem appeared when 4 other people were driving my car. I had to make 2 trips to the doctor in New Orleans and prayed that we would not have any trouble. Too much to ask!! Had the same problems in New Orleans. I have over 5,000 miles on my car of which are about 3,000 mine. The rest were put on with the Service Department driving it.
I left my car again on 7/14/2016. Today is 7/31/2016 and they still have my car. I told them I did not want it back until it was fixed. They gave me a rental car that I can hardly get out of due to my disability. I am to pick up a SUV tomorrow. Corporate called me and asked me to explain to them what was happening and I did. This was on 7/20/2016 and they told me they would get back in touch with me within 3-4 working days. I have not heard from them. I have to have to make notes each month and have no car. BUYER BEWARE!!!

Three years ago, I purchased a new Hyundai Genesis. Unfortunately, the car veered to the right which make driving difficult and dangerous. When I first brought the car in, the dealer denied a problem. When I returned shortly thereafter, they reluctantly agreed that the car lurched to the right. After a series of trips back and forth to the dealer, the tires were replaced, the alignment was redone, the electronics were revised and the problem persisted. After my 6th or 7th visit, I gave them the car and told them that I would not take it back till the problem was solved. They kept the car for months and were never able to sort it out.
Meanwhile, I communicated with corporate Hyundai and they were rude. I finally invoked the lemon law and my money was returned (not the interest that I had been paying Hyundai as they held the loan on the car). Needless to say, whenever I see a Hyundai on the road, I think to myself what a poor sucker is driving that car. I will never buy a Hyundai again.

I bought a 2010 Hyundai Sonata new. The first piece of plastic to break was the sunglasses holder. Then the cover for the mirror on the driver's side, the center console clip broke, 4 door handles. The last one I bought 1 month ago, and it broke today. I paid $154 for this one. My husband and I are retired so we are not rough on this vehicle.

Bought a '13 Sonata and the following have gone bad; Front caliper (warranty was not honored because brake pads were after market). Needed a battery after only two and a half years (warranty did not cover). Needed 4 new tires after only 30,000 miles. Received a letter that there may be engine problems in future. Covered? Probably not. Fuel pump went bad and left us stranded forty five miles from home. Car was repaired under warranty, but Roadside Assistance representative assured us that overages beyond the warranty would be reimbursed by Hyundai.
After submitting documentation and waiting a month without a response, I decided to follow up. After spending an hour of being transferred back and forth between departments on the first day without a resolution, I decided to call back the next day. After finally speaking to someone, I was told the claim for reimbursement was denied on the previous day. No one looked at my claim until I decided to follow up. If they did, I was never notified. Needless to say, I am very disappointed with the product and the service. These are the headaches I wanted to avoid by buying a new car. I feel as if I bought a used car, and not a new one.

I purchased a brand new Sonata, 2.0 Limited edition May 2016. I have 1,032 miles on the car. I was backing out of a parking spot when the power steering failed. It took roadside assistance 2.45 hours to get me and tow my car to the dealership. This happened July 16, 2016. Today is July 26 and the response that I am getting from the service center is that there are major computer problems that's causing the issue and they are working with technicians from Hyundai to get it fixed. They do not know when this will be done. I did some research and saw that there was a recall on the same vehicle prior to the manufacture date of my vehicle.
I also experienced an issue with the ABS brakes. When I am stopped in traffic the brake will release and I have to press harder on the brake for the car to stop rolling. Oh, this is also caused by the "computer failure". From what I have read thus far on this site, and carcomplaints.com this seems to be a reoccurring...major issue and it appears that Hyundai does not know what or how to fix it. I am very upset about this whole situation right now. Paying for a car that I can't drive. I'm concerned that this will continue to be a safety issue and Hyundai has no idea how to repair it. In the middle of dealing with death in the family and having to travel out of town, I was given a loaner, but they did not want me to drive that one out of state (NC), so they gave me a rental.
It's a 2016 Hyundai Sonata and would you believe that I have to go trade that car out for another vehicle today because the engine light is on. I contacted Hyundai myself to see if I could get any answers, they said they were unaware of the issue and opened a case. They said they will allow the dealership 3-5 business days to respond and would get back with me. At what point does this become a serious recall issue and we as consumers get this resolved.

I was driving on the highway when my 2015 Sonata se came to a complete stall without warning. I was almost rear-ended by a semi. I've only had the car for 24 hours. Now it's at a Hyundai service center where they say they don't know what the codes mean. However they stated they had 10 new engines for same complaint.

Just received my 10th recall on this piece of junk. And I expect more. I was actually given a phoney long-winded dissertation of the recall by the east coast Hyundai regional representative who called me to placate me after the 9th recall. He said sometimes the "robots" do get it wrong. Wtf kind of response is that? Hyundai should declare this car a lemon and offer some kind of compensation to us victims of their horrendous quality control issues.

I have a 2012 Genesis with 42,000 miles on it and it blew an engine. A piston rod broke in half. Hyundai refuses to cover it under the warranty because they claim it was out of oil. I just had it serviced, but not by Hyundai, and there was oil in it. In fact when the rod broke the engine spilled oil all over the road and the tow truck. Even the dealer confirms that. But no the supreme judge at America Hyundai says "no oil, no pay." The warranty isn't worth the paper it's written on!!! Never, ever buy a Hyundai! The experience is bitter beyond description.

I've been leasing this car for about 2 months and the brand new car shut off on me randomly twice! First time it shut off I had to pick my toddler up from daycare that is 40 min away and they told me they will come in about an hour and half to tow my car. And they will not give me a loaner or anything to replace the vehicle while being looked at while my toddlers school closed and they are waiting for me to grab him. I kept trying to start the car in a panic and 2 hours later before the tow truck got to me the car started and I rushed to get him.
The next day took the car to get looked at Paramus Hyundai service center and spent the whole day there with my baby for them to tell me my car is fine and told me I gotta go that they are closing. Meanwhile I tell them I do not feel safe driving with my baby in a car that shuts off with no warnings in middle of the road and I want a loaner and this car looked at more to find the problem. They said no and that's not their problem. Following week sure enough the car shuts off again at 8pm in middle of the road with my dogs and baby in the car and this time it never went back on. Cops stopped the traffic moved the car off road and when I called the sos they told me they cannot tow the car because the service center is closed and they can't get permission to park the car there...
So we walked home from that area about a 15-20 min walk at around 10pm. I had to drag the baby back with me early morning to tow the car and sit at the service center all day with my poor son crying. And eventually that place brought me to tears, having me there all day not telling me anything until the very end of the day giving me a lot of problems about giving me a loaner car and only pulling some string and giving me a car seeing that I'm stuck there with a fed up toddler.
No one helping me, no one cared the first time it broke, now I do not feel safe in this car. I also want money back from the time I spent without a working car. I pay so much money for my time lost sitting on the phone and being transferred from person to person to tell me they cannot help me, calling corporate for them to transfer me from person to person for an hour me explains my issues over and over again to different people for them to tell me someone will call me that can help me in 3-5 business days!!! Are they crazy?!
I don't want this car. I don't want to deal with anyone from Hyundai anymore!!! I'm fed up, my family is fed up. I have never had so many problems with a car or with customer service as I do with this Hyundai Tucson limited! I'm disgusted with the way I have been treated and I cannot believe I'm still in this unsafe car that supposedly was fixed. A car that ** off like this after 2 months of driving it brand new is not a safe car and is not worth $466 a month! PS. There is a lot more to all this but I wanted to make it as short as possible. Bottom line me and my baby were put in unsafe position twice and no one does anything about it!

On Feb. 22, 2017, we leased a BRAND new Hyundai Santa Fe. We had asked for a 2016 and were forced into a 2017 then we were bait and switched into a high lease amount (but that's not what this complaint is about). On April 15th, 2017, the car was in what would be called a minor rear end accident. The total repair cost $7500 and an estimated 9 day repair. 28 days later, our rental company told us our rental was over AND we still had no date for our back ordered parts. We started calling Hyundai right away. After that it took over 4 weeks for Hyundai to admit fault in the delay of parts. Then once they agree to compensate us they make us jump through hoops and then deny our claims and documentation (even though it's everything they asked for).
We are now at 12 weeks without our brand new car. We are now in debt because Hyundai is refusing to pay the rental of a car they said they would. On top of it after research there appears to be major defaults in the car that may have led to the accident. The main office and our case worker does not return our calls. We are on the hook for another 2 and a half years of a lease for a car we don't even feel safe putting our children in.

As a loyal customer of Hyundai Vehicles that currently owns 4 Hyundai Cars I am extremely disappointed in the service received from the service department. My daughter is a college student in the area away from home. When purchasing her vehicle I added all the Hyundai Warranties offered to me in order to secure her safety at all times. Her vehicle was taken in April 2016 for repairs and replacement of a few items. She left there with not 1 item corrected. I called several times and was given several excuses. One weekend in May 2016 I drove 5 hours to address the issue in person. I was told by Curvin (Advisor) and Mike (Manager) that the issue would be resolved. Well June rolled around no action. I called the GM of this location to assist in the matter. Well he never returned my call. The only thing he did was send my message back to the service manager
After contacting the warranty department myself I learned that Hyundai never requested the approval until June 30, 2016. Well here we are in July 2016. Still waiting on the items to be ordered. This will be my last Hyundai and I would not recommend anyone take their vehicle here. Since they were not making extra money off of me, my daughter service was not a priority at all. In 37 years this is the worst experience I have ever had...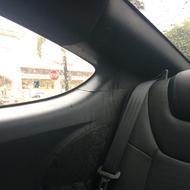 I am writing to bring to you attention a serious dissociation between the Hyundai customer value mantra. Starting my family and myself have been very loyal customers to Hyundai brand, group and dealerships in North America and abroad. That is why it pain me that my trust in the words of your dealers at the Miami Gardens Lehman Hyundai was abused during my September 14, 2014 purchase of a Hyundai Genesis Coupe 2013. I expressed one of the major problems during the test drive.
I asked clearly about the water droplets from the back window and was told it was condensation, which I now know to be a prevalent defect in the Hyundai Genesis Coupe architecture after being told there was no leak found on September 20, after take a picture and sending to the dealer that sold me the car. Part of the deal included tinted windows which took three days and continued broken schedules. When asked about the light scratched I was told it would be taken care of which took a week of my car being left in the auto body parking lot having to be completely repainted.
On the Friday when picking up the car the key were nowhere to be found where I had to use the spare. I recently went back to the dealership to speak directly with Paul, the dealer that sold me the car, and was told he was terminated from the dealership based on conduct. I am at a breaking point, I have let so many negative aspects to the sale pass because I loved the car, but the more I think of the time and pure disrespect it leaves a bad taste. I would like a processed investigation into my sale to be implemented and will be waiting for a conclusive resolution.

Bad smells, like engine compartment smells almost all the time. Worst when stopped at intersection, you smell every car exhaust next to you. With cabin only air it stinks badly and cannot use. Brought car to dealer 5 times for this and they keep saying new car smell!! Car is 10 months old.

Our second & last Hyundai. Car hesitates & bucks very bad from a full stop. Fuel gage not accurate at all. According to brochure car has a 16.4 gallon fuel tank, but when you go to fill it only takes about 9-10 gallons after low fuel indicator reads 30 miles or so to empty. Took car to O'brien Hyundai of Fort Myers shortly after purchase & given a runaround about problem. Told by service writer that there was no code displayed.
Talked to 2 independent mechanics who both said it sounds like the fuel pick up or sending unit is either bad or loose in fuel tank. Filled out complaint form with Hyundai USA, called back a week later & was told someone would contact me. No one ever contacted me. After another 2 weeks called Hyundai & was told issue was not escalated because problem did not sound serious enough. Finally contacted Hyundai USA customer service who agreed to escalate case.

In July 2015, I bought 2015 Hyundai Sonata limited edition. It comes with 5 year road side assistance. Yesterday June 25, 2016, I went to Twin Lakes State Park for small picnic with my wife and 10 months old son. When I was about to return home around 6:30 PM, I realized that I left my keys in the trunk and the car locked out. My mobile doesn't have any network signal, luckily I have called the Hyundai road side assistance by using my friend's mobile. The customer care professional took all my details and said, somebody is going to call me.
After 5 mins I got a call from someone and they reviewed my details and said, the warranty on my VIN number is not showing up, and they are going to call the dealer and update me. I didn't get any after 30 mins so I called them back again. The story started from scratch again, they took all my details again and said they are going to send a text message, a driver details and approximate arrival time. I waited for some more time and called again, this time the automatic answering machine was telling that, my request was put on hold and asked me to un-hold. I have opted for un-hold, the story started again, they verified all the details again, but luckily this time the customer care professional was nice and told that, he will take it personally and try to reach the driver right away and update.
He kept me on-hold for 10 mins and said, he tried to reach around 10 drivers and none of them are not available right now. He continued and said, he will try to reach more drivers personally and call me back once he gets the driver. All this story lasted for about 2 hours, but I haven't got any assurance for any help. No assurance on somebody coming, when...etc. I really felt sad about this, because Hyundai made lots of promises for road side assistance when I bought my car. More importantly I was at the lake almost alone with my friends and 10 months old son waiting for this road side assistance.

On Memorial Day, I purchased a Hyundai Tucson Sport AWD 1.6L Turbo. This is my first time purchasing a Hyundai and I really made the purchase because of the warranty. Now I am having buyer's remorse. The vehicle I purchased drives great on the highway, but is not easy to drive in city traffic. I experience a lot of hesitation and jerkiness when pressing on the gas pedal to accelerate from a complete stop. I have complained about this to the dealer and was told I need to get used to the gas pedal because that is the nature of the turbo engine.
I have also experienced a lot of static on FM radio stations. The owner's manual mentions that static does not mean there is anything wrong with the radio, it is just a poor signal coming to the car due to distance from the tower or perhaps trees or buildings blocking the signal. I have even experienced outages when I tune into XM stations using Sirius. I will get silence for up to three minutes. The dealer told me to bring it in at my convenience and they will check out the radio, but I have a feeling if it does not act up while they have it, they will just re-iterate what the owner's manual says. I have never had these issues with any of my previous vehicles, so I think these are design issues with this model. I am not a happy Hyundai owner to say the least.

I own a 2013 Hyundai Veloster, first new car I've ever purchased. My vehicle roof corroding due to poor manufacturing. Long story short I've done the whole process for approval with the dealer (Ron **) and "Hyundai" claims the corrosion coverage is only 3/36. This is not what my owner's manual says. It states 7/unlimited miles. I've contacted Hyundai "so-called" customer care on now 5 different occasions. NONE of the people I have spoke with have ever contacted me back with resolution. The customer care line is a huge waste of time. No one there is capable of answering any question. They don't know their own manufacturer's policy and procedures. It is appalling that Hyundai even claims them as "customer care."
Furthermore my 3-year-old vehicle should not have a roof that is corroding. It's super frustrating to be told that you cannot talk to anyone who can help. All I wanted was the time of day and someone to assist me with my concern. Instead I got the runaround for a month. A huge headache, super frustrated, no call back from anyone ever, and worst of all no answers. Do not buy any Hyundai product as they do not honor or even know their warranty policy. I will be heard on this concern as no one deserves to be treated like this.

My husband bought me the 2012 Hyundai Azera for my 50th birthday. Every year the battery dies. It is going on it 5th battery!! Last year I threw a fit over the same thing every year. They said it is because when I stop the car, forget to put it in park. This did not make any sense because of the fact it dies around the same time each year. They keep it for weeks without a loaner car!! I wrote Hyundai and told them my problem, they were complete no help. I had no problems with my last car. This car has been a complete nightmare. From the service department, all the way up to the Hyundai company. It is in the shop again for another battery!! I will never buy another Hyundai again. Just the worst customer service I have ever seen!!