Consumer Complaints and Reviews

I'm extremely disappointed of owning a Range Rover. I have been having the same issues since 10/2016 and Land Rover doesn't want to do anything to help me. This vehicle is faulty and I'm very concern with my life. The car turns off in the middle of the highway multiple times. Your customer service over the phone is the worst! They don't care of my issues. They don't empathize with my concerns. Nicole ** is the WORST agent that you have working for your company. She has been very nasty to me. I regretted buying this vehicle. It is not WORTHY paying so much money for a vehicle that can't even function properly. The dealership in Orlando FL, and Gwinnett GA have basically wiped their hands with my car issues, and they can't do anything for me. The Gwinnett dealership says that because I didn't buy my vehicle there, they can't help me with re-purchasing it back.
The last time my vehicle was in for service, it lasted two weeks. The day I picked up, it gave me the same problems. The service manager took my car to his house and drove over 80 miles, and didn't even put gas on my car. They gave me the car empty. The loaner vehicle they give you are not even good. They have the same faulty electrical issues. It is very inconvenience to drive a high end vehicle to drive a plain vehicle for two weeks. My service experience with Land Rover is the WORST! You guys don't CARE of your customers. When I try calling your customer support they don't want to allow you to speak with a supervisor. It is ridiculous how you spend so much money for a vehicle, and you get a much better service at a lower brand dealership. I have owned so many brands and I have never experienced anything like I have with Land Rover.
This could be a very expensive vehicle brand, but your quality sucks. You do not support your customers. You don't care of maintaining people happy. I'm going to go to social media, news, google reviews, and everywhere I can go to express my concerns with my life being in danger because I'm driving a faulty vehicle. I'm paying so much money for something I can't even drive. Last month in December, I only had the car less than two weeks, when I had to make my entire monthly payment. I wrote to the president of the company and I haven't gotten a response. My car has died on the highway. Right now I'm more concern with my life than anything else.

If you're looking to buy a Range Rover please run. 1 month out of warranty, engine totally done, Land Rover and Jaguar totally looked the other way. Offered no assistance and stuck me with the bill. Totally unprofessional. Took 42 days to get back with me. And when they did the once a year oil change that was required they said "was not enough for the $120,000 truck."

This is not in my character to post negative comments online about something that I like (I absolutely love my 2013 Range Rover Evoque) but I was advised by a manager at a retailer that this was probably my best bet to get some sort of explanation for the recent sub-par treatment I have been experiencing from Land Rover, in particular the Huntington, NY location.
On 12/15, my fiancé and I were driving when a message on the dashboard flashed and said that the front left tire needed air. So my fiancé went ahead and attempted to put air in the tire. When he unscrewed the air valve, it broke, causing the tire to become flat. We ended up putting the spare on, which caused another message to pop up saying that there was a fault in the tire sensor system and because this happened at 2300, we decided to call the dealer the next morning.
On 12/16, we called the Huntington dealership where we bought the car and were told that the next appointment would not be available until next week. We called several other dealerships that day and even explained the urgency of the problem being that we work 40mi away and did not feel safe driving on the spare. We were told that there was nothing Land Rover can do for us. My fiancé explained that we are being forced to look into other options to get the original tire repaired because we cannot wait a week, and again we were told there's nothing they can do, but give us the next available appointment. We ended up getting the original tire put back on, but the dashboard kept reading that there was a fault in the tire sensor system.
My fiancé then drove the car for the scheduled appointment, and waited for the problem to be fixed. However, when the service men told him that it was ready, the dashboard kept flashing the same message. He told them that message was still there and the mechanic impolitely told him to just drive the car 5 miles and the message would go away. After driving for 10mi, the message stayed the same and he drove the car back to the dealership where they decided to give us a loaner and further look into the vehicle.
Now today 1/4/17, Land Rover Huntington calls my fiancé to tell him that the service that they provided is not under warranty and we have to pay $400. I called Land Rover's customer service, and spoke to a representative that told me that tires are not included in the warranty, and that because of the recent holiday season there was limited availability for service. Two things wrong here: 1. it is something wrong with the sensory system not the tire and 2. there is no need to justify unsatisfactory customer service. I'm very aware that we just celebrated a recent holiday season not to mention my birthday on 12/16, when I had to initially deal with this nonsense.
Unfortunately, I am nowhere near my vehicle to look at the specifics of the warranty, but I will say this: this has been one of the most insulting and dismissive customer service experiences I have ever had. I was really looking forward to stay in Land Rover family and eventually upgrade to a vehicle for a growing family, but this service is absolutely deplorable. My mother who is the owner of a Mercedes Benz has never heard of such treatment with her company and here I am being subjected to this level of service, for what is known to be a 'luxury' vehicle.

2013 Range Rover Evoque bought new. At 9,990 miles the "low coolant" light came on. If this happens don't let the dealer tell you the coolant level indicator is sensitive. It is not. After research we found the core plug on the engine was loose and coolant was seeping out very, very slowly. The leak was so small there was no residue on the garage floor; it was simply burning off as it was driven. Most dealers will try and top off the coolant instead of fixing the problem.
Next, there was a whistling noise near the passenger side door. No one, not even the dealer could figure it out. Turns out it was the mirror. Evidently, there is a slight difference between the driver's side mirror which has the temperature gauge on it. LR sent a replacement overnight. Next, the rear washer fluid would not come out. Signs point to a clogged tube that feeds the rear window but we left that since it wasn't used often. This year the CEL illuminated at 26,000 miles. Scanned the code at Auto Zone and it pointed to a fuel pump going bad. Called the LR dealer and they said the earliest appointment was 2 weeks away?!? So after 3 years and an average of 8,666 miles per year we had enough and traded it in on a 2017 Lexus GX.

We went to Land Rover in Albuquerque, NM with the intent of purchasing a vehicle. Upon meeting the sales representative we immediately told him the things that the vehicle must have. The very first thing we said was, "The vehicle must have Sirius XM radio as we live in a small town without radio options." We were excited to purchase our brand new 2017 Discovery Sport HSE. After signing papers and getting on the road we were unable to figure out how to access the Sirius XM radio. After getting home and reading the manual we still were unable to access Sirius XM.
I have never purchased a vehicle and NOT had the sales representative call the next day to be sure everything is well with the vehicle, Land Rover, to say thank you, to check on our purchase... nothing. After not receiving a call I finally called them to ask about the radio. The sales rep says he needs to look up that information and upon returning says no our vehicle does not have Sirius XM.
Later I called and spoke to the someone in the financial office to ask a question about gap insurance, and he eventually asked how everything was. I expressed my disappointment in the vehicle not having the one thing that we said the vehicle "must" have. He said it was likely not added to keep the cost down. I explained that we chose the HSE for its extras and that we purchased a $55,000 car not looking to save a buck on the radio. He said he would get back to me. He later called back to say that Sirius XM is an option on the vehicle purchased for about $800- $900 more. I would have gladly paid this!
I was scheduled to go back to the dealership a few days later to have the car washed because on the day we bought it there was no one available to wash it. On the day I returned to have it washed the sales representative asked for the extra set of keys to the car I traded in, took a copy of the insurance card on the vehicle I purchased, and asked if there was anything else he could do for me. I was shocked. He didn't intend to have the car washed at all.
I told him I talked to the finance guy who said Sirius XM was an option for $800-$900 and I said I would like to purchase it. The sales guy told me it was no longer an option once the car had been purchased. He did say he would look into it some more and get back to me, which of course never happened. I am so disappointed in the customer service of this company. I have had much better customer service buying much less expensive vehicles. I would have definitely went to BMW or Lexus if would have known Land Rover had such poor customer service.
How do I know I can trust these reviews about Land Rover?
671,225 reviews on ConsumerAffairs are verified.
We require contact information to ensure our reviewers are real.
We use intelligent software that helps us maintain the integrity of reviews.
Our moderators read all reviews to verify quality and helpfulness.
For more information about reviews on ConsumerAffairs.com please visit our FAQ.

I bought a Range Rover that was pre certified with factory warranty and within just 8 months the Letters on the front and back of the car, as well as the hood vent and one light grill started flaking off, fading and turning different colors. I identified that this has been covered in the past from other dealerships but the dealer (South Bay Land Rover) and the Executive Liaison Peter **, were not helpful at all. I asked numerous times to speak with the CEO Ralf Speth to resolve this minor issue but Peter was unable to make that happen, as apparently customers are not important enough for him (the CEO) to call back. I did not want to go to Social Media but our experience has to be known to all so you can judge what company you want to do work with.
Buyer beware when thinking about a vehicle from Land Rover as that are not good for their word (they weren't for me) and they treat people differently. At the dealership and Company level I have been discriminated against and the dealership has a used car situation which this experience I will be posting soon on Social Media as well. This was such a minor issue for them and easily to fix but they chose to treat me differently than others have been treated and I just want to share my experience with you all. Think before you buy as the relationships with dealerships and companies make all the difference. Best of luck to you.

I put low miles on my cars. I have a 2011 Land Rover Range Rover HSE and the coolant hose broke while driving on a highway, I pulled over immediately when warning light came on but it was too late. The coolant went into my engine, it was overheated, the gasket blown, and 2 cylinders were toast and the engine is warped. The cost of a new engine exceeds the value of the SUV. With 38k miles and routine services done, it's unacceptable a $89,000 vehicle would be made so flimsy that the coolant hose would fail. And there are no safeguards against the engine frying. Only if the coolant was leaking instead of a hose bursting. The mechanics are stunned looking at the hose and wondering why Land Rover wouldn't help me out, especially with low miles on the vehicle.
From what I'm told, do not own a Land Rover that is out of warranty. My dealership is Land Rover of Monmouth. They didn't even offer any break on repair and when I asked for quote on new left over 2016 vehicle they gave me about a 2% discount. A joke with 60+ 2016 range Rovers (including sport model) available when 2017 models are being released by end of year. A different dealership I've never done business with gave me upfront a better deal before I even started negotiating. Land Rover of Princeton. If I decide to get a new one, I will make sure it's not in my possession when it's out of warranty and definitely will buy from Princeton dealership. What a disgrace given the price of Range Rovers.

I purchased a Land Rover Discovery TD5 new from Lance **, Ferntree Gully in October 2004. On or around 13 March 2013 Lance ** replaced the fuel pump in the vehicle, which involved removing and replacing the fuel tank. Following this work, the fuel gauge was not seated correctly (showing incorrect fuel levels) and the fuel tank was removed and the gauge reseated. In June 2016 fuel started leaking from above the fuel tank when the motor was running. The fuel tank was removed to find damaged fuel lines because they had not been correctly sighted when the fuel tank was replaced in 2013.
On or around 26 September 2013 Lance ** replaced the battery in my vehicle. Following this work I was unable to turn the motor off, the cruise control kept disengaging, and the electric trailer brakes were not working. I had to return the vehicle to have these matters rectified, but paid for a new electric brake console myself. On or around 16 September 2014 Lance ** completed a service and failed to notify me, or carry out mechanical work on a water leak. At this same service I had asked that a light in the dashboard be replaced, but I was informed they were unable to obtain a globe. I think you will agree that the events described above are unacceptable. I had been taking the vehicle to Lance ** believing I would receive an excellent standard of service, but I have been grossly let down and incurred considerable financial costs.

I was very satisfied with my first Range Rover after Mercedes. Especially I am very impressed by the Ashford dealership, very competent and friendly staff. They just fixed a stupid electronic gearbox failure indication on my old Jaguar very competently. Driving a lot on the continent I wanted for quite some time to change my RR right-hand drive against a left-hand drive with UK registration. The Ashford dealer had big difficulties to come up with a proposal. In the internet I found at a grey dealer near Brighton a left hand vogue with 511 miles on the clock. Hence I bought the car. It was a Korean version build four years ago registered the first time by Land Rover in 1st May 2016.
As the car had no warranty I purchased an extended warranty contract and paid around £1.600,--. Recently I received an undated letter from Land Rover Approved Warranty Administration cancelling the contract. After inquiry at my dealer I heard, that the Land Rover Approved Warranty Administration could not accept this warranty as they could not trace the car, having been sold abroad! I think this is an outright lie as the car had only 511 miles and was first registered on the name of Land Rover May 1st, 2016. I am the second owner. Every dealership also as good as Ashford can only be as good as the main organisation. When the main organisation is untruthful it becomes very difficult for the dealer to be between the main organisation and the client. I wish a competent answer why Range Rover Warranty pretends not being able to trace their own car registered by Land Rover May 1st, 2016.

I had purchased Land Rover Freelander 2 2.2D in Jan, 2013 from Mumbai and registered vehicle at Nagpur (Maharashtra State) India. As on date: I have clocked only 20,500 km after passage of three years (the vehicle is almost idle most of the time), against an average clocking of say 100,000km for a premium vehicle like Freelander, it has run only 20% of its desired (?) run, and still giving message of Reduced Engine Performance! Is that all that a premium segment vehicle can endure or perform??? I am astonished at the timing for giving such message. Trouble started the very next month when the standard warranty expires! Am surprised, rather shocked to understand this fact. It is very hard to even digest, since the vehicle is being kept, maintained in such good shape, and one fine morning, am seeing that it starts beeping.
It was conveyed to me that the vehicle has developed restriction in the air pathway of the EGR (Exhaust Gas Recirculation) valve due to carbon deposits caused as a by-product of combustion of fuel. My very contention is how it could happen when the vehicle is idle for most of the time, and, it was serviced, earlier at say 13,000km and it developed this problem at 20,000km (a service does not guarantee such problem within 7000km run over a period of one year, or was it not checked at that time?). It is not understandable, if the vehicle has seldom run, it could develop any problem within three years of its purchase! And after I take it to the Dealer, am handed INR 160,000 (approx USD 2500) estimate! For what??? Hopeless Service, irresponsive I would say, am yet to hear back till date.

I am a British Citizen, working and living in Austria. As such, I decided to buy a British car, a Range Rover Sport Hybrid Autobiography Dynamic. What made me choose this car was due to the fact the advertised fuel efficiency figure of combined 6.2 litres per 100 km. I ordered this car back in September 2015 from Austria, and got the car delivered to me in mid January 2016. I was very excited to get the car, however this excitement quickly turned into a nightmare the more I drove the car.
Having driven over 9000 km since I got the car, I notice that the average fuel consumption is more like 12 litres per 100km, which is nearly double the advertised combined figure for fuel efficiency of 6.2 litres. Not only did I pay a premium to get a hybrid car, but also I will end up paying twice more for the fuel. I am thinking of getting in touch with news channels, my lawyer, and create website blog regarding what I call scandalous situation with great misleading information from Land Rover that made me buy this car, which fails to deliver on the fuel efficiency.
I write as a last attempt to the Land Rover UK to see if somebody at Land Rover UK is willing to take some responsibility on this matter, to accept that Land Rover made a mistake with the advertised fuel efficiency figures for this hybrid car. Bottom line; what I am hoping to achieve is to be able to return this car, or Land Rover to take some responsibility in this matter, and compensate me for the losses I will incur say over 10 years of running this car (which I in detail calculated in the below email trail, and around 24K Euros).

This is my second Land Rover Sport. My first vehicle was excellent. Unfortunately both the product and the customer service associated with the product have descended to the level of abysmal. In three months of ownership the car has completely shut down 3 times and been towed from various locations. Within 3 days of delivery the car shut down on a major highway. Land Rover's corporate customer service response is comparable to dealing with a public utility or government office. They are rude, confrontational and unhelpful. This is a very expensive vehicle. It looks nice but that is the end of its appeal. Do yourself a favor and buy a real luxury brand or at least a car that actually does things like start. My vehicle has spent almost as much time in their repair garage as it has in my driveway.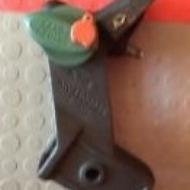 Bought 5/16 from Maserati dealer. Brake issue note on "we owe you" form. Dealer bailed! Took to LR dealer had inspected - run out 3x factory specs. Drove to NY 1200 miles, paid another JLR and they said no issue. Called original LR Dealer in Fl., said may be some rust due to humidity and car stand in lot. Ok. Not go to used Tow Hitch in my tool storage area. Well will not lock. (Orange key cannot be removed) Turn Green LR key lock assembly, will not lock, so I can remove key. Called warranty company, they said "not excluded part, go to dealer." Called dealer to see if they had part in stock ($700) tow hitch. There are four part number for these tow hitches. Long shafts/short shafts are newer.
Dealer parts was too busy to see if available, don't want to wait for UK, who gets from India. So can't tow. My Cayenne Turbo, fast as hell, but designed to blow oil, like an oil burner when hammered! That's the way it is. RRS was driven by a lady and very clean used car, has AJ133 V8 same as XF and good on gas (67mph 1700 rpms-23-24 mpg). Jag gets over 28, but lighter. Cayenne was 20 mpg unless hammered then 9 mpg, but 125mph a no brainer! Bummer Tow hitches don't lock up right and are a road hazard. Poor design, but hopefully dealer will agree this is a breakdown not wear and tear, since used slightly by prior owner.

In my last night traveling in TX I was packing my Range Rover EVOQUE. I was carrying a case of water and I tried opening the back door of the vehicle using my leg since this vehicle has a sensor that will open the door passing the leg on the corner. As I tried opening I felt like if someone touch me with a super hot object. I looked down and didn't see much at first but the next day I had a big bubble in my leg filled with liquid. It looks horrible now. I feel like I have been marked for life :(. I want awareness for owners, this could be really dangerous. Does anyone know how can I put a complaint?

Wow, lot of issues with these Land Rovers. Apparently, I am not the only one. I have a 2015 Land Rover. Problems weren't apparent when I test drove it, but they sure developed quickly after buying it. My issues are mostly nuisance electronic issues that the dealer has not been able to resolve... or isn't willing to resolve. The parking brake sets at stop lights and fails to release. The transmission often is confused on which gear it needs to be in resulting in over revving of the motor and heavy clunking as it engages. Radio reception cuts out on local stations that never happened on my other cars. Intermittent wipers fail to operate intermittently. The seat will inadvertently adjust fully down and back instead of to the default Memory 1 position. Sometimes it will randomly adjust while drive.
One thing I busted them on early was odometer mileage. It logged 250 miles for a highway trip that MapQuest indicated 180 miles. Perhaps they wanted the warranty to run out as quick as possible. I noted this and reported it to the deal. They said nothing was wrong, but after it was in the shop, it recorded the mileage correctly on the next trip. Strange. Perhaps they are repairing more than they want to let on. The local dealer is now in denial. They tell me they "cannot replicate the problem". As the owner, we should have the most credibility with our cars. We drive them everyday, but Land Rover doesn't see it like that. These Land Rovers have electronic bugs and programming issues and it appears Land Rover is hiding from them.

Since 2014 my Land Rover not only has caused me serious bodily injury, has been in service more than 10 x to present. 3 or more for the same issue. I have made multiple cases to corporate and several lemon law suits. I am at wits end. My kids and I are so scared to drive in the car because it continues to break down. They have done 10 or more updates, put in a new transmission, starter and the list goes on. It lunges forward, pops out of gear, shakes, vibrates, etc. The car is a safety hazard. The dealership agrees with me that the car has major problems and has not worked right since the beginning. All I want is to get my money back and give the car back. Corporate has not worked with me in any way.

Land Rover Discovery Sport. Where do I start? I'll start by saying that that this is a comparatively inexpensive vehicle built by a luxury car company (mine was $50k compared to $80K) and the TATA company just can't do it. The 4 cylinder turbo is zippy once it gets going and the car is fun to drive, holding like glue in the inclement weather. But that's where the joy stops. The car has experienced problems since 150 miles on the clock. At the time of this writing I've owned the car for 6 months (4500 miles) and it's been in for repair, literally more than 3 of those months, 12+ weeks. I'm going on my 9th straight week in the shop it right now. Multiple check engine lights (that was the first), transmission electronically leaving the gear (unable to duplicate), seat quality/fit problems, screen and radio malfunctions (reported software updates) brake wear warning, more rattles than my 1997 British convertible sports car coming from everywhere.
This car even has a rattle mod that requires disassembly of the interior down to the sheet metal, cutting and re-welding body panels. My out the door price for the car was $52,500 in November. The dealer has offered my $45,000 in mid May and to get away from the total aggravation, I'm taking the $7500 hit and NEVER going back to Jaguar/Land Rover again. A $1250 loss for every month I've owned it and a $2500 per month cost for the time I was able to operate it, and I'm happy to get away. Had I looked into the internet user groups, I would have seen all the problems owners are having worldwide. Do your research before jumping into this. The badge means nothing. This is not the Land Rover of the Queen.

I own a 2016 Range Rover Evoque. Three days after I drove it off the lot, the engine light came on. A call to their service center resulted in being told to drive it for a week and see if it "resets itself". Well, a week later and it didn't so I called back. Within the time frame of the engine light and the servicing, the trunk wouldn't close properly one day (kept bouncing back up) and upon closer look, I notice the latch was chewed up from it forcing itself closed. The Evoque went in for servicing and came out with no engine light and the dealership telling me it had to go into a body shop for 2 days to fix the trunk latches, which apparently aren't aligned properly (translation: they lack a proper QA process on their assembly line). A few hours after I got the car back, the engine light came back on. I called the dealership back and was told that the issue is part of a problem that Land Rover hasn't sent a fix for. Great.
So since buying the car, I've had the engine light on and the trunk doesn't close properly. It was scheduled to go in for servicing at the body shop today or tomorrow but the service folks won't tell me what day. I STILL cannot get in touch with them - leaving multiple messages results in nothing. No call back. Nothing. So I have no idea what is going on. And as if all of this wasn't enough, last week we had rain. Yes. Rain. But apparently a Range Rover doesn't like rain. At 2:00 in the morning, I was awoken by the car beeping twice every 10 seconds. I actually thought the alarm was going off, but unlocking and locking the vehicle didn't stop it. When I walked up to the car, the beeping stopped, but the trunk started to open and close, repeatedly, in the pouring rain. I had NO idea what was happening. A quick google search told me it was the sensors for the trunk, and that RAIN does this. Imagine that - RAIN.
So I decided to back the car up as close to my porch to try to protect it from the rain, but this didn't stop it. Horn going back off. It's now 2:45 AM. I have an 8 AM meeting. My neighbors are telling me they're going to take a "** baseball bat" to the car if I don't shut it up. So when I approach it (within a meter) the trunk starts to open again, but because it's so close to the house, it can't open all the way and then it BEEPS to tell me it can't and then closes. This is no joke. I can't even get off the porch to get into the car to stop it because the stupid trunk opening won't let me. I had to climb OVER the side of the porch and garbage cans to get off the porch (in the pouring rain in the middle of the night in my pajamas) to get into the car. Starting it stopped nothing. So I tried to tape garbage bags over the sensors to protect them - nope. Didn't work.
At 3:00 in the morning, I had to drive my brand new 2016 Range Rover Evoque 20 minutes north of my house to an industrial area with no houses so it could beep to its heart's content. I was soaking wet, frozen and exhausted, and I sat in the car until 6:10 AM when the rain decided to ease up enough that the car would shut up. Then I drove back home, showered and went to work. Do you know what the dealership's response was? "Remove the fuse for the horn". THIS is what they tell me to do. I drove my Mazda 3 for 7 years and didn't have a single problem with it.
I've owned this Evoque for 2 1/2 months and it's been a nightmare. I expect the issue to be FIXED, or give me another damn Evoque sans issues. But don't tell me to drive with an engine light on and remove the fuse for my horn to solve problems. These should NOT be my problems to solve. It's BRAND NEW. So no - do not buy a vehicle because they have issues and the servicing and customer service is absolutely dreadful.

Feb 8th, I test drove a 2016 Range Rover Evoque with an initial salesman, liked the car and planned to come back with a family member to purchase the car & finalize the deal with a second salesman. Returned that evening and test drove a few 2016 Range Rover Evoque car and decided to purchase one of those cars. That evening I mentioned to the second salesman that the LED strip in the headlight was out & he assured me that he would have it fixed by the time I took delivery in the afternoon of the next day.
On Feb 9th, when I arrived the LED light was NOT fixed, the second salesman seemed surprised by this but said he must have forgotten to have it. There was a scramble to get it fixed as there were no spare parts. In the meantime, my initial salesman showed up and apologized for the mistake & jokingly said, "We should find out what caused that but no one came back to me with a cause & they took the lamp from another car on the lot." I waited over an hour for this after being told the car would be ready by 3 pm which it would have been had the light been working properly. NO paperwork on the repair was provided at this time as it should have been. I am unsure if the light was fixed and then fixed again, but looking back on the second salesman surprised reaction to the LED being out, I feel it must have been fixed twice.
Within the first month, the LED light went out again plus there were other strange issues going on with the car that included: random honking from the horn, random warning light indicators about the car being in 2WD (even though I had not changed any settings I have pictures of the warnings on my phone), automatic windscreen wipers would come on randomly in no rain/moisture conditions and then not work when it was raining, the back boot gate randomly would open without pushing any buttons and key fob securely placed in my purse while car was in drive and to top it all off, the windscreen glare is so bad at night that it is nearly impossible to see the edge of the road at times.
I spoke with the second salesman on Tuesday, March 15th in the evening and let him know all that was going on. He said service was closed, but that he would email them and that someone would call me in the morning. No one ever called from service so I did not plan to bring my car into Patrick Land Rover for the repairs as already I had a feeling the service was not great as they had fixed the original problem and no one was anxious about getting back to me. Regarding the windshield glare issue, Lucas told me, "Yeah, that's just how they are" even though I told him it's dangerous to not be able to see the edge of the road at night. He did not seem to care about any of the complaints or take anything very seriously.
On Saturday morning March 26th I finally took the car to the Hinsdale Land Rover near my home. The original diagnosis on the afternoon of March 26th was that a central box or brain box was required to be completely replaced as it was bad and that would be the cause for all of the strange things going on with the car and I would have my car back no later than Tuesday, March 29th after work. On the evening of Monday, March 28th I called the first salesman at the Naperville Land Rover to let him know the entire history above. He seemed genuinely concerned and said that he would get with the dealer representative and get back to me within a 3-4 days.
Yesterday, Wednesday, March 30th the service rep at Hinsdale Land Rover calls in the afternoon and advises that there is something much more wrong with my car that replacing the central box did not fix the issues, but that there is some more serious electrical wiring issues that the service men have been on the phone with Land Rover all day and cannot resolve yet, so they will need the rest of the week to attempt to fix. On the evening of Wednesday, March 30th I called the first salesman in Naperville Land Rover to discuss the status of my repair and the issues that have now been brought to light. I was told he was with a customer & to leave a message, which I did but I did not hear back from him.
Needless to say, I am infuriated at spending such a huge amount of money for a car that was defective before I ever even purchased the car. Since I have researched electrical issues with Range Rovers, and Range Rover Evoque specifically and most complaints (there are HUNDREDS of them) typically have complaints initiating with the lamps and/or LED strips not working. I feel that I was misled into buying a car that was already defective and that all of this cannot be a surprise to anyone if it's so easily found all over the internet in droves.
This car is most obviously a lemon and already on its presumably FOURTH attempt at resolving the issue to no avail. It would be one thing if the car broke after I rolled off the lot, but this car was already defective before I even took it and your sales & technical team should have already known that & may have since I am sure they ran a computer on it when the lamp issue first presented itself. I have owned many cars in my life and have never had such issues ever & could not be more disappointed in the vehicle and the customer service received.
3/31/16: spoke with first salesman on the issue, he has compassion. I told him that I want the car returned and all my money back but he mentioned that he cannot make any decisions about & will communicate with the general manager of the Naperville dealership who at the time was in Las Vegas at a car convention. He said he would relay the message to both the head of service and the showroom manager and that they would be the ones to get back to me.
3/31/16 (after call with first salesman): spoke with head of Naperville service department. Explained all items in the email & she mentioned that the first salesman has spoken with her and she will reach out to the Land Rover Service Leader. She is investigating and getting back to me. 3/31/16 3:52 pm Head of Service at Land Rover Naperville service department called and advised that she spoke with the District Manager and he is aware of my situation and following now.
4/1/16 (afternoon on work phone) first salesman from Land Rover Hinsdale called. Said that he felt the car was fixed with all the rewiring that was done & brain box replaced. He felt confident that all was fixed, but wanted to keep the car for the weekend just to be sure all was ok. He said he would call on Monday to advise if pick up was ok.
4/4/16 3:10 pm service rep from Land Rover Hinsdale called. Said he needed to be honest with me, car is still not fixed. They sent it out to the body shop (I was unaware that the car was going to the body shop) to have the back gate realigned as it was catching and the plastic was wearing at the latch area. LED light was fixed when they took it to the body shop & then when it arrived it was out. The driver called the service rep who wanted to confirm when the car was brought back to the garage. Indeed the LED light was out again. When the brain box was tested again, the amps were incorrect and the box requires replacement once again. The service rep expressed his frustration with not being able to fix the car. The promised call from the Land Rover Manager in Naperville did not happen. Not one word from Naperville dealership since 3/31/16.
4/6/16 (afternoon while in NYC) service rep from Land Rover Hinsdale called and let me know that the problem has been determined finally by the regional Land Rover service manager who they were working with. Apparently there is an issue that has occurred in other Range Rovers where the wiring was pulled too tight during installation that breaks the interior integrity of the wiring but does not show on the outside of the wiring. He believes if all the wiring in question is completely replaced that they will have a successful conclusion & he is hopeful. He wants to test the car and be sure that the LED headlamp lights are still working but feels confident after further discussions with the regional service manager.
4/7/16 late afternoon/early evening. Had phone conversation with the showroom manager from Land Rover Naperville about my issue. He stated that humans made the car and humans make mistakes, which really did not help the situation or build any confidence in the Land Rover brand. I told him that I wanted to cancel all of the additional charges from warranty and coatings, etc. & he stated that Land Rover would have to cover the cost of the coatings & they could only cancel the additional warranty items and that he would have the business manager email me that same day (which never happened). He explained that all liability and determination on damages would be made by Land Rover and that they are "simply a franchisee" and have no liability or responsibility in the matter.
4/8/16 Car is ready for pick up & picked up in the evening. LED headlamp appears to be working. Hinsdale showroom manager walks me out to my car and we realize that the seats are dirty and the side of the passenger seat in the front is solid black with dirt. He is disappointed but offers for me to bring the car back for a detail to get the car back to looking new. Liftgate appears to be in working order. I did not check the windshield wipers but was told they were fixed earlier.
4/9/16 late morning go to Naperville Land Rover Showroom as I have not heard back from the business manager as the general manager had promised, so I am forced to go in person to get all extended warranty items cancelled as I do not plan to keep the car, having lost all faith in the safety, reliability and brand of Land Rover and will not be keeping car, no matter the determination of Land Rover or the Illinois States Attorneys office in regard to the Illinois Lemon Law that it appears the car qualifies for on more than one defining item listed on the Illinois Lemon Law requirements.
4/13/16 morning on the way to work I noticed the driver side LED strip on the headlamp is not working while in (2) tunnels and automatic windshield wiper controls are still not working properly. Later that day the back gate does not close properly & realize that it is once again not aligned and showing evidence of scratching near the clip mechanism so schedule another time to bring the car into Hinsdale. Car is subsequently brought back to the shop on Saturday, April 16th as it is difficult to get in during the week now that I am living in the city.
4/16/16 service rep from Hinsdale Service Department calls to let me know that they are embarrassed to say that the entire time the wiper blade issue was a setting issue that must have reset to a non-standard default system one of the times they reset the car brain box. But that it is finally in working order as per the automatic settings. The LED strip light they believe was out only because the turn signal was on even though I only had the turn signal on at the first instance in the tunnel, not the second, so I plan to keep an eye on this issue. The car has to go back to the body shop on Monday for the back gate misalignment and detailing on Tuesday, so car should be ready early next week for pick up.
4/17/16 service rep from Hinsdale Service Department calls to assure me that everything will be fixed and the car ready to pick up on Tuesday & he apologizes for the mishaps. 4/19/16 pick up car. All appears to finally be working properly after several attempts at the wiring/lighting issue and two attempts at the back gate issue.
4/25/16 had call with Consumer Affairs Specialist from Land Rover on my case. He said that he has had lengthy communications with the Naperville location, but that no one at Hinsdale would return his calls and he was unable to get ahold of anyone there in Hinsdale, so he would reach out to them again. I mentioned to him that I had a very good and very responsive experience with the Hinsdale team and that they have gone above and beyond to improve a very bad situation where I did not receive any communications and or good service from the Naperville location. That in fact they have worsened the situation by their non-commutative style of customer service and bad excuses they have made for selling me a car that was already broken before I even signed the documents and/or took delivery for the car. He said he would get back to me within a day or two.
4/27/16 Jonathan ** with a letter from Land Rover stating that they do not feel that the car qualifies for a buyback, but that they will offer only $3,000 in compensation for the inconvenience. This offer is good for only (10) days. I respond that this is not acceptable and I will pursue with the Illinois States Attorneys Office as directed by my lawyer friends.
All in all - this has been simply the WORST service from both Jaguar Land Rover of Naperville (also known as Patrick Land Rover) and Land Rover USA. The only promising moments were with Hinsdale Land Rover as they actually cared and showed some compassion in a bad situation. They kept their promises and an open line of communication.
The rest of the experience has really turned me off of Land Rover, Range Rover, Evoques and the Patrick dealerships of the Chicagoland area. My word of advice for anyone looking at Range Rovers - do your homework and investigate all the hundreds of complaints. They all have some common themes - bad electronics and horrible service and follow through when things go wrong! Not worth the money you pay to own a Range Rover.

Our 2010 LR4 HSE has had problems from the time we drove it new off the lot too numerous to cover here. Constant problems with the electrical system that no one can seem to figure out. Sometimes the ignition works and everything turns on, sometimes not. Problems with sensors and indicators just not working right. Maintenance is frequent and expensive. Brakes need to be replaced every 6-8 months and usually the rotors too due to soft pads and thin rotors. Water pump broke which shot water everywhere and shorted out alternator, battery and electrical system.
More recently, only 8 months after coolant system service vehicle overheated due to cheap composite plastic pipe cracking causing sudden coolant loss. Temp gauge was reading normal and no indicator lights went on. Caused significant damage to engine which now needs to be rebuilt or just replaced. Haven't decided. Local dealer service is terrible and corporate customer relations are even worse. Have had most every other luxury brand but nothing even comes close to the problems and expense of our LR. Never again.

Purchased 2016 Evoque brand new. Check Engine light came on at 397 miles on the car. Took in for service, dealer fixed it and car was with dealer for 2 days. Drove under 100 miles, Check Engine light on Again. Back to dealer for repair. Dealer kept it again for few days and fixed issue. Drove 200 miles again and check engine light on again. This time dealer kept the car for 2 weeks. After lots of phone calls to manufacture and dealer they agreed to replace my vehicle for another Evoque. Happy customer again... But guess what. Drove replacement car for about a month with under 900 miles check engine light ON. Very unhappy with truck so far and Would Not Recommend it to anyone Buy IT. Look around, you will find better Quality cars around.

Unfortunately I was blind with the manufactory believing was an excellent, but let me tell you it's all problems like a regular manufacturer. The first day before signing the paperwork at dealership, walking around the car I notice left led light was off. Guess what, "A FUSE" they said... hmm brand new car and fuse blow out... ok... 3 weeks after now my remote keyless won't work... Guess what is common on these HIGH END VEHICLES that the computer or keys go flat. I thought buying $57.000 car was a worry-free, no headaches, like regular manufacturers. Oh, and don't expect 5-star customer service when you have problems, they are like a regular Ford, Chevy, dealership same level.

We decided to buy our son an Evoque last year as a graduation present and he has encountered problem after problem. All in all, the car has been into the dealership over a dozen times and has been off the road for the best part of three months within the year. This was not what we expected and decided to complain to Land Rover customer service teams, as advised by the dealership. We might as well contacted the Ministry of Incompetence - though polite and said the right things, at no point have they actually looked at this from our perspective, let alone do anything for us.
We cannot get hold of the directors - who are faceless and do not want to know about the inadequacies of their products and after-sales teams. Finally, after receiving advice, we have had to start legal proceedings against the dealership who sold us the vehicle. Land Rover do not even seem to want to support their own dealerships. We strongly advise anyone that is thinking of purchasing a vehicle from this company not to do so. Extremely disappointed with all aspects of this manufacturer. Best of British - I think not.

Last year, when I decided to buy a new car, I was in a dilemma, but my choice was Disco LR4. I watched a lot of models, among other things I considered the new Mercedes GLC, however, the new LR4 is love at first sight. I choose version with a 2.0-liter turbo diesel engine with 180 hp, as well as a nine-speed ZF automatic transmission. When it comes to the fuel economy I'm very satisfied, but when it comes to the acceleration I'm not so satisfied. We can not say that this is "sports" car, although it has a label Sport. But for me speed isn't the primary, so I can't take this as a major objection to the model.
All in all, this model has my recommendation, so if you are looking for a roomy SUV with robust design then this is the right choice for you, and for me this is definitely the number one SUV on the market. It seems to me that Land Rover has never faster announced a successor of some model. I read that a new LR5 will be presented by the end of this year. I do not know what to think, except that this is not confirmed rumors, because I can't see what can they improve with new version, except some more powerful powertrain options. Source for: 2017 Land Rover Discovery LR5.

I own a 2007 Range Rover Sport purchased in 2010, under 50k miles. This puppy is loaded which includes a dvd player, monitors in both rear headsets. I have had no major problems. Maintenance is expensive. Oil change every 7,500 miles which for me is once a year. This is my first luxury vehicle given as a gift from my husband. It has approx.114k miles. We use it for road trips. Comfortable ride.

Range Rover Evoque engine blows up less than 25,000 miles. Vehicle recovered into a dealership by assist in October and still yet to be seen. Keep getting fobbed off with flimsy excuses by the dealership, supplied with sub-standard courtesy vehicles and no-one seems to care about the customer service side. False promises and awful communications. The vehicles may be fashionable and desirable, but the mechanicals are poor and the company does not give a hoot. Do not fall in to the same trap and buy one of their vehicles - you will be disappointed.

Bought a 2013 Range Rover Evoque from the dealer in August 2014 with 10,000 miles on it. Problems: Nav Screen wouldn't come on and flicker at will... (The dealer had to change the screen). AC wouldn't work. (Dealer had to work on it twice). Car stops in the middle of the road, poor battery... How can It stop in the middle? (dealer changed the battery). Engine Check Light: Oxygen sensor was gone. (Dealer said they replaced it). Engine Check Light came on again... 34,000 miles on it now.

We purchased a Range Rover Sport in March 2015 and we have had issues since we bought it. License plate fell off while driving 3 times even after we took it back on day 2 of owning it and they said it wouldn't come off again. That was fun to find. Week 3 of ownership the check engine light came on. Took it in to have it serviced and was told it was just an oxygen sensor and they had fixed it. Week 4 of ownership, check engine light back on, back in for service for 3 days and they said they fixed it but may need to order an oxygen sensor if it comes back on.
Week 8 of ownership I was sitting at a stop light. When the light turned green the car would not go and showed a display of put in drive (or something similar), the car was in drive. I had to shut the car off and it still wouldn't engage in drive. I put the car in low gear and got it off the road. After a little while I started the car and it went back in gear. Called the dealer and they said it would have to go completely out for them to be able to do anything and that it must have been a glitch. This happened 3 more times. Week 12 of ownership display won't respond to touch until car is off and restarted.
After 6 months of owning the car the "coolant low" alert shows up and the check engine light is back on. Back in for service. They change the oxygen sensor and tell me that my water pump needs to be changed and that my car needed an update that would fix the display issue and the car not going into drive. Went to dealership because my car is in for service again. Thought we would trade it in to get rid of the thing. They say they can't certify it is a pre owned special because of all the issues and it will take them forever to get the issues fixed.
I'm losing money. An $80K car should last longer than 6 months. Why should I lose money when the car they sold me is a POC? Land Rover should pay off my car and give me back my down payment in full. I was warned that Land Rover wasn't the quality that I was looking for but I liked the car and decided to give it a chance. I learned my lesson the hard way.

I bought a 2016 Range Rover and was happy with the transaction until the first time that I washed the car (3 weeks after purchase). I discovered spots on the sides of the car that actually changed the color of the paint. The spots were caused by the tire dressing that was on the USED upgraded rims which were represented as being brand new by the dealership. I know that they were used because 3 weeks after the purchase, the sales manager accidentally told me that they had 7,000 miles on them.
I took the car to a detail shop and a body shop to see if they could get the spots out, and both places said that they have seen these same type of spots before. They stated that the spots came from the wrong type of tire dressing splashing up on to the paint and they can change the color of the paint to the point that you have to strip the car and repaint. It is especially noticeable on white paint (my Range Rover is white). This dealership took NO responsibility for the spots that were caused by them and I'm being forced to sue them. I am extremely disappointed in Ventura Land Rover and would never recommend them to anyone. Go to the Westlake Land Rover, they will treat you fairly. I bought my previous Range Rover from them and I should have stuck with them, they were excellent.

Range Rover sport HSE 2010 - As I read some of these reviews I realize that this scam bags at dealership did not disclose that these cars had to be recalled. I bought mine at November of 2010. Within the first month my navigation and center council kept on shooting off. They could or fix this even though the tech from England tried to remotely fix this. After thirty days they replaced the entire wiring and later on I sue and won 8k. Then I see the same violent leak and it was water pump and I have this again after 4 years. Then the gauge in the gas tank broke/stuck and I was left in middle of highway. Beautiful car even after 4 years but crappy workmanship. My boomers are coming out and body shop is telling me he does not like to fix it as any time he touches these cars something else break and does not worth for him.
Land Rover Company Profile
Company Name:

Land Rover

Website:

www.landrover.com