Consumer Complaints and Reviews

They started talking about new brakes before I picked up my 2016 Range Rover HSE w TD6 from the first service at 16,000 miles. For RR brakes are a large expense and as you'd imagine they don't recommend changing the pads alone but, rather, pads and rotors always. Sure. The RR is a heavy vehicle. Others such as Ford and others design heavy commercial trucks with reliable braking systems that do not require this type of maintenance.
For me, I consider the mention of brake replacement when current brakes measure plenty of life left to be nothing short of the dealer set-up priming you for a big expense down the road. Same thing happened on my previous Sport. Then I carried to a reliable repair shop who replaced rotors and pads for $880 compared to the then-$2200 quoted by RR dealer. So in the end owner sat is heavily influenced by the dealer and their ethics and response to issues. Read other reviews. The vehicles are solid, beautiful, functional and smart. Some of the dealers aren't. Beware. Choose your dealership wisely.

I have the range rover. It's a very quiet ride and feels as if you're floating when driving. It's also very roomy, you're children will love you. It has absolutely fantastic leg room, plenty of room for the pet to come along also. You can also have a romantic evening with your date on the shorelines. They also include top luxury models but do be preparing to spend at least 50,000. The vehicles are beautiful though and well thought out. They also pay attention to detail and you have many options to choose from. Wheels, interior leather, wood trim, many different exterior paint color options and many options for engine. I prefer a v8 engine. They will last a lifetime if you have regular maintenance done.

Land Rover has cars different from other models. They are innovated and has quiet engine. They are very sharp, smooth and luxury more than other cars, with shiny interior, chrome rims, smooth carpet and smelled nice too. The salesman helped me pick a car that was right for me, followed up with me and communicated well. I was able to upgrade my ride to the standard I chose and I was able to choose key features. I chose the 6 cd changer, heated seats, keyless entry and of course the sunroof. However I wish it was a little big larger. I sometimes feel it's not as roomy as I would have liked and it could've been a little better. I would love this vehicle so much if it could sit 8 people.

Land Rover is an amazing experience. If you are looking for a classy vehicle, professionally looking and always keeps you on edge and comfortably. The appearance is sexy and elegant all at the same time. Combination between professional and powerful. The smokey gray is to die for. The Land Rover has a lot of space with a full upgrade of electronic. Bluetooth capable, automatic seats, a lot of great things come from this car. It has a very nice space for 5 people with a lot of leg room. It's absolutely amazing for a road trip with the luggage and car space.

I really enjoy SUVs and that's why I went to Land Rover in the first place. To get a nice, big reliable SUV. My SUV is the color black and it has a very sleek color. It is quite large but not too large that it is difficult to park. It is also very boxy but not in an ugly way. Overall I think the car looks great. The SUV can fit 8 people and still has room for bags, suitcases, grocery and JUST more leg room in general which makes it more comfortable for the passenger.
How do I know I can trust these reviews about Land Rover?
698,549 reviews on ConsumerAffairs are verified.
We require contact information to ensure our reviewers are real.
We use intelligent software that helps us maintain the integrity of reviews.
Our moderators read all reviews to verify quality and helpfulness.
For more information about reviews on ConsumerAffairs.com please visit our FAQ.

Land Rover's Range Rover is classy looking, fun to drive and a gorgeous vehicle. There are top of the line options available and comes in several colors. I prefer the white, such an eye catcher. I am thrilled with the looks of this vehicle. They are also available in standard and upgraded models. The upgrades are well worth the extra expenses to add to this vehicle. I love the options of heated seats and temperature controllers. This vehicle has lots of legroom and can seat numerous passengers very comfortably. I love the way you don't feel like you are sitting jumbled together. Also, manufacturer is easy to work with during the sale and maintenance process. It's well worth the money it costs to purchase. I would highly recommend this manufacturer and vehicle to anyone looking for this type of sub vehicle.

Land Rover has many cars and there are many models to pick from. They are all beautiful, glossy, sleek and shiny. They had black, silver and gold that were intensely amazing and gorgeous. They also have the best personalization options. We had a whole family in the car like 10 of us. It was so much fun bonding and being on the road. I even felt upgraded all the time I listened to Upgrade you by Beyonce in this car. Thank you Land rover. I would greatly recommend please take this car.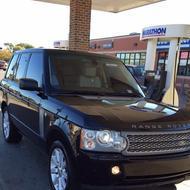 Omg omg omg... I'll be honest with everyone, they are nice looking cars but whatever you do... DON'T and I mean don't waste your money on a Range Rover. I bought one and took care of it like it was one of my child. These cars are horrible, the maintenance on them is non-stop. I mean these cars are garbage and the service fees are wow, I mean you can spend almost the cost of the car in two years of maintenance. My truck was worth almost 20,000 dollars and in the end I took it to the dealer and handed them the keys after it broke down and I swear to you I told them "this is my car abs, this is the keys to it and this is the title" and gave it to them and walked out.
As much as it hurted letting it go cause of the money I spend but in the end it was a relief, Range Rover is a piece of **. Excuse my language but please think twice before buying a Range Rover, the car will put you in big debt. Oh Lord I can tell you so much about my truck it will take me days explaining it, and I swear to you it's not just me. I have a family member and also a friend that are crying worse than me. Please please whatever you do... DON'T BUY A RANGE ROVER.

Since I bought my Land Rover I have been happy. It's very durable and I'm glad I had no problem with anything breaking. That show me it's tough and can handle my everyday driving. I really like the inside of my car. The interior is amazing. It is very easy to clean and if I take it and have it done it doesn't cost much. I also like how many people my car holds. I can go on a family road trip and have everyone because how roomy my car is. It makes me so happy to have everyone on a vacation instead of taking separate cars. It's a great quality vehicle. I have seen some upgrades that I would like to do to personalize my vehicle. It would be fine to do, it's minor not to void my warranty.

I was looking for a car that was luxurious yet practical and Land Rover had everything that I was looking for. They had amazing variety of luxury cars that met different needs of successful people at great prices. They have cars for everyone. Their cars come with so many features you would expect to receive. I upgraded my car to fit my life and there were so many options. I chose the one that I felt was the most reasonable for my money and I am satisfied. In my Range Rover Sport, the passenger capacity is perfect. I do not have children, so I do not need as much space but they do have other models to accommodate that though.

It's flat out amazing. The s and r series are awesome. They are of high quality and design. Also recommend the a series as they have back up rear cameras, automatic breaks and wifi. Outstanding. Every single detail is beyond perfect. The leather throws in luxurious class combined with state of the art tech. Also the paint finishes, tinted windows and turbo are grey. I got a wheel drive and traction emergency roadside assistance, first aid kit, concealed storage, gps tracking, beats audio system, and hyper LED headlamps. Also, most Rovers have a enough room for a small family of 5. It's roomy and comfortable for all to enjoy perfect for road trips and family outings.

It's very convenient for me. It has very safe features that I look for in a brand. Very trust worthy. I've been shopping this brand mostly all my life. It has never let me down. Air bands are countable. Seat belts are comfortable and so are the seats. Seat heater is wonderful because it snows a lot where I live. The back space is very useful. A lot of storage under the seats which is a big factor and helps a lot. Tvs so I can entertain my kids. It's easy to clean. Also, drives smoothly. It's able to fit up to 15 people which is a plus for my big family. I have kids with friends that sometimes I have to give them rides to school or to practice and it's perfect for space.

I loved the car, hated the payment. Not really that much variety to choose from. Other car manufacturer offer more choices. As far as that goes however, for a luxury car it's great. The appearance of my Land Rover was amazing. It was sleek and stylish design and loaded with standard features, cruise control, heat and air, CD player, heated leather seats. Also, personalized options were minimal and what was offered coated way too much so I had to compromise on the features I wanted or install after market which voided the warranty. Passenger capacity was also great you could fit 5 adults comfortably which is great for going on road trips with friends or taking your family on vacations.

It was amazing. It was so cool and had so much fun on this brand. It has a lot of rooms and capacity to be helpful to others. Nice and good looking brand as well. Also was satisfied by their services offered. It may be expensive but I like the way it is and yup it's worth a penny because it's so new and different from the rest of the brand I have had ever tried. I am so happy to have this kind of brand and be lucky to get to experience it.

The variety of cars I browsed was overwhelming. There was so much to choose from, and they each were very affordable and tailored to my needs. I had a hard time choosing which to get. The Land Rover that I ended up buying was a very beautiful car. It was sleek, shiny and not too big but was well equipped in the passenger capacity. It could easily fit six grown adults very comfortably and it was guaranteed a safe choice. Also, It's features were all wonderful. It included a gps, radio and state of the art car alarm. It had features implemented so that I was able to add some of my electronic devices which include my iPod and satellite radio.

They only offer three models. We went with the LR4 because it had the third row but I wish it had more options for the price. I love the third row. It seats my entire family comfortably. Some third rows feel like afterthoughts and the passengers are squished in but the LR4 avoids that nicely. I also love the four wheel drive options, the cooler in the center console, and the automatics wipers. But I wish they offered DVD screens in the backseat. Also, Land Rover doesn't offer as many upgrades and personalizations as other luxury car brands but what they do offer is top of the line. The leather seats are better than other car brand leather seats.

It's an absolutely excellent vehicle. These vehicles have something for everyone. It's sophisticated and classy for any city trips and has power and reliability for off road or inclement weather. It's a good looking vehicle that's built rugged but loaded with style. Part of the long standing tradition that makes this vehicle what it is. Dozens of upgrades are also available including different paint schemes and interior choices and different entertainment options. Passenger room is adequate plenty of seating available 4 up to 6 adults. Room is comfortable and plenty of interior upgrades that make long trips tolerable.

Amazing purchase, I loved it. I enjoy the fact that they have the matte black option. I love how high lifted most Land Rovers are and range rovers as well too. Land rovers can be easily customized into different colors and lifts and I recommend the leather interior as well if you decide to go with this brand. The brand Land Rover usually has at least seven rider optional to seat. I definitely recommend Land Rovers if you're looking for a lot of room and want to carry a lot of passengers, they are VERY reliable.

When driving Evoque and compress the gas, the car stops suddenly and dies. He was already out of service and replaced the fuel pump of the second tank. After 1000 km, the same problem, suddenly standing in the ride, life threatening. With the service is hard to do because they do not believe. Never again Rover ever and ever. Very awful service, poor support. This is NOT a premium brand car; this is a very bad car, for my opinion and experience.

Had excessive noise from engine since purchasing this from the dealer in 2014. Several adjustments made but timing chain never replaced. Chain slipped off and 7 cylinders are bent. Engine is a complete write-off. Wonder how much Land Rover will cover the cost. Should be a complete engine replacement given the documented history and regular oil changes. Love the power and finishes on the vehicle. Apparently the timing chain is a known issue according to mechanics that have worked on this model in the past.

I purchased a 2016 Range Rover and returned the Range Rover Sport about 10 times to have the navigation system repaired due the wrong directions that the system produced. I am a realtor and need use of the nav all day and all week. I have to use my iPhone for directions and when customers are call me all day, I can't see my nav on my phone. The salesman told me that the navigation and equipment was the best you can get and after paying $88,000 for the Range Rover Sport I found that friends of mine who purchased $25,000 cars had navigation systems that put mine to shame!
The dealer and the CORPORATE office didn't care. A matter of fact, the unit was so bad that they change the system completely in the 2017 due to the many problems but they wouldn't admit it or make me happy by putting a 2017 unit in its place. Also the cost to maintain the automobile is extremely expensive. Don't think about buying a Range Rover before you read the 1000's of complaints.

I'm extremely disappointed of owning a Range Rover. I have been having the same issues since 10/2016 and Land Rover doesn't want to do anything to help me. This vehicle is faulty and I'm very concern with my life. The car turns off in the middle of the highway multiple times. Your customer service over the phone is the worst! They don't care of my issues. They don't empathize with my concerns. Nicole ** is the WORST agent that you have working for your company. She has been very nasty to me. I regretted buying this vehicle. It is not WORTHY paying so much money for a vehicle that can't even function properly. The dealership in Orlando FL, and Gwinnett GA have basically wiped their hands with my car issues, and they can't do anything for me. The Gwinnett dealership says that because I didn't buy my vehicle there, they can't help me with re-purchasing it back.
The last time my vehicle was in for service, it lasted two weeks. The day I picked up, it gave me the same problems. The service manager took my car to his house and drove over 80 miles, and didn't even put gas on my car. They gave me the car empty. The loaner vehicle they give you are not even good. They have the same faulty electrical issues. It is very inconvenience to drive a high end vehicle to drive a plain vehicle for two weeks. My service experience with Land Rover is the WORST! You guys don't CARE of your customers. When I try calling your customer support they don't want to allow you to speak with a supervisor. It is ridiculous how you spend so much money for a vehicle, and you get a much better service at a lower brand dealership. I have owned so many brands and I have never experienced anything like I have with Land Rover.
This could be a very expensive vehicle brand, but your quality sucks. You do not support your customers. You don't care of maintaining people happy. I'm going to go to social media, news, google reviews, and everywhere I can go to express my concerns with my life being in danger because I'm driving a faulty vehicle. I'm paying so much money for something I can't even drive. Last month in December, I only had the car less than two weeks, when I had to make my entire monthly payment. I wrote to the president of the company and I haven't gotten a response. My car has died on the highway. Right now I'm more concern with my life than anything else.

If you're looking to buy a Range Rover please run. 1 month out of warranty, engine totally done, Land Rover and Jaguar totally looked the other way. Offered no assistance and stuck me with the bill. Totally unprofessional. Took 42 days to get back with me. And when they did the once a year oil change that was required they said "was not enough for the $120,000 truck."

This is not in my character to post negative comments online about something that I like (I absolutely love my 2013 Range Rover Evoque) but I was advised by a manager at a retailer that this was probably my best bet to get some sort of explanation for the recent sub-par treatment I have been experiencing from Land Rover, in particular the Huntington, NY location.
On 12/15, my fiancé and I were driving when a message on the dashboard flashed and said that the front left tire needed air. So my fiancé went ahead and attempted to put air in the tire. When he unscrewed the air valve, it broke, causing the tire to become flat. We ended up putting the spare on, which caused another message to pop up saying that there was a fault in the tire sensor system and because this happened at 2300, we decided to call the dealer the next morning.
On 12/16, we called the Huntington dealership where we bought the car and were told that the next appointment would not be available until next week. We called several other dealerships that day and even explained the urgency of the problem being that we work 40mi away and did not feel safe driving on the spare. We were told that there was nothing Land Rover can do for us. My fiancé explained that we are being forced to look into other options to get the original tire repaired because we cannot wait a week, and again we were told there's nothing they can do, but give us the next available appointment. We ended up getting the original tire put back on, but the dashboard kept reading that there was a fault in the tire sensor system.
My fiancé then drove the car for the scheduled appointment, and waited for the problem to be fixed. However, when the service men told him that it was ready, the dashboard kept flashing the same message. He told them that message was still there and the mechanic impolitely told him to just drive the car 5 miles and the message would go away. After driving for 10mi, the message stayed the same and he drove the car back to the dealership where they decided to give us a loaner and further look into the vehicle.
Now today 1/4/17, Land Rover Huntington calls my fiancé to tell him that the service that they provided is not under warranty and we have to pay $400. I called Land Rover's customer service, and spoke to a representative that told me that tires are not included in the warranty, and that because of the recent holiday season there was limited availability for service. Two things wrong here: 1. it is something wrong with the sensory system not the tire and 2. there is no need to justify unsatisfactory customer service. I'm very aware that we just celebrated a recent holiday season not to mention my birthday on 12/16, when I had to initially deal with this nonsense.
Unfortunately, I am nowhere near my vehicle to look at the specifics of the warranty, but I will say this: this has been one of the most insulting and dismissive customer service experiences I have ever had. I was really looking forward to stay in Land Rover family and eventually upgrade to a vehicle for a growing family, but this service is absolutely deplorable. My mother who is the owner of a Mercedes Benz has never heard of such treatment with her company and here I am being subjected to this level of service, for what is known to be a 'luxury' vehicle.

2013 Range Rover Evoque bought new. At 9,990 miles the "low coolant" light came on. If this happens don't let the dealer tell you the coolant level indicator is sensitive. It is not. After research we found the core plug on the engine was loose and coolant was seeping out very, very slowly. The leak was so small there was no residue on the garage floor; it was simply burning off as it was driven. Most dealers will try and top off the coolant instead of fixing the problem.
Next, there was a whistling noise near the passenger side door. No one, not even the dealer could figure it out. Turns out it was the mirror. Evidently, there is a slight difference between the driver's side mirror which has the temperature gauge on it. LR sent a replacement overnight. Next, the rear washer fluid would not come out. Signs point to a clogged tube that feeds the rear window but we left that since it wasn't used often. This year the CEL illuminated at 26,000 miles. Scanned the code at Auto Zone and it pointed to a fuel pump going bad. Called the LR dealer and they said the earliest appointment was 2 weeks away?!? So after 3 years and an average of 8,666 miles per year we had enough and traded it in on a 2017 Lexus GX.

We went to Land Rover in Albuquerque, NM with the intent of purchasing a vehicle. Upon meeting the sales representative we immediately told him the things that the vehicle must have. The very first thing we said was, "The vehicle must have Sirius XM radio as we live in a small town without radio options." We were excited to purchase our brand new 2017 Discovery Sport HSE. After signing papers and getting on the road we were unable to figure out how to access the Sirius XM radio. After getting home and reading the manual we still were unable to access Sirius XM.
I have never purchased a vehicle and NOT had the sales representative call the next day to be sure everything is well with the vehicle, Land Rover, to say thank you, to check on our purchase... nothing. After not receiving a call I finally called them to ask about the radio. The sales rep says he needs to look up that information and upon returning says no our vehicle does not have Sirius XM.
Later I called and spoke to the someone in the financial office to ask a question about gap insurance, and he eventually asked how everything was. I expressed my disappointment in the vehicle not having the one thing that we said the vehicle "must" have. He said it was likely not added to keep the cost down. I explained that we chose the HSE for its extras and that we purchased a $55,000 car not looking to save a buck on the radio. He said he would get back to me. He later called back to say that Sirius XM is an option on the vehicle purchased for about $800- $900 more. I would have gladly paid this!
I was scheduled to go back to the dealership a few days later to have the car washed because on the day we bought it there was no one available to wash it. On the day I returned to have it washed the sales representative asked for the extra set of keys to the car I traded in, took a copy of the insurance card on the vehicle I purchased, and asked if there was anything else he could do for me. I was shocked. He didn't intend to have the car washed at all.
I told him I talked to the finance guy who said Sirius XM was an option for $800-$900 and I said I would like to purchase it. The sales guy told me it was no longer an option once the car had been purchased. He did say he would look into it some more and get back to me, which of course never happened. I am so disappointed in the customer service of this company. I have had much better customer service buying much less expensive vehicles. I would have definitely went to BMW or Lexus if would have known Land Rover had such poor customer service.

I bought a Range Rover that was pre certified with factory warranty and within just 8 months the Letters on the front and back of the car, as well as the hood vent and one light grill started flaking off, fading and turning different colors. I identified that this has been covered in the past from other dealerships but the dealer (South Bay Land Rover) and the Executive Liaison Peter **, were not helpful at all. I asked numerous times to speak with the CEO Ralf Speth to resolve this minor issue but Peter was unable to make that happen, as apparently customers are not important enough for him (the CEO) to call back. I did not want to go to Social Media but our experience has to be known to all so you can judge what company you want to do work with.
Buyer beware when thinking about a vehicle from Land Rover as that are not good for their word (they weren't for me) and they treat people differently. At the dealership and Company level I have been discriminated against and the dealership has a used car situation which this experience I will be posting soon on Social Media as well. This was such a minor issue for them and easily to fix but they chose to treat me differently than others have been treated and I just want to share my experience with you all. Think before you buy as the relationships with dealerships and companies make all the difference. Best of luck to you.

I put low miles on my cars. I have a 2011 Land Rover Range Rover HSE and the coolant hose broke while driving on a highway, I pulled over immediately when warning light came on but it was too late. The coolant went into my engine, it was overheated, the gasket blown, and 2 cylinders were toast and the engine is warped. The cost of a new engine exceeds the value of the SUV. With 38k miles and routine services done, it's unacceptable a $89,000 vehicle would be made so flimsy that the coolant hose would fail. And there are no safeguards against the engine frying. Only if the coolant was leaking instead of a hose bursting. The mechanics are stunned looking at the hose and wondering why Land Rover wouldn't help me out, especially with low miles on the vehicle.
From what I'm told, do not own a Land Rover that is out of warranty. My dealership is Land Rover of Monmouth. They didn't even offer any break on repair and when I asked for quote on new left over 2016 vehicle they gave me about a 2% discount. A joke with 60+ 2016 range Rovers (including sport model) available when 2017 models are being released by end of year. A different dealership I've never done business with gave me upfront a better deal before I even started negotiating. Land Rover of Princeton. If I decide to get a new one, I will make sure it's not in my possession when it's out of warranty and definitely will buy from Princeton dealership. What a disgrace given the price of Range Rovers.

I purchased a Land Rover Discovery TD5 new from Lance **, Ferntree Gully in October 2004. On or around 13 March 2013 Lance ** replaced the fuel pump in the vehicle, which involved removing and replacing the fuel tank. Following this work, the fuel gauge was not seated correctly (showing incorrect fuel levels) and the fuel tank was removed and the gauge reseated. In June 2016 fuel started leaking from above the fuel tank when the motor was running. The fuel tank was removed to find damaged fuel lines because they had not been correctly sighted when the fuel tank was replaced in 2013.
On or around 26 September 2013 Lance ** replaced the battery in my vehicle. Following this work I was unable to turn the motor off, the cruise control kept disengaging, and the electric trailer brakes were not working. I had to return the vehicle to have these matters rectified, but paid for a new electric brake console myself. On or around 16 September 2014 Lance ** completed a service and failed to notify me, or carry out mechanical work on a water leak. At this same service I had asked that a light in the dashboard be replaced, but I was informed they were unable to obtain a globe. I think you will agree that the events described above are unacceptable. I had been taking the vehicle to Lance ** believing I would receive an excellent standard of service, but I have been grossly let down and incurred considerable financial costs.

I was very satisfied with my first Range Rover after Mercedes. Especially I am very impressed by the Ashford dealership, very competent and friendly staff. They just fixed a stupid electronic gearbox failure indication on my old Jaguar very competently. Driving a lot on the continent I wanted for quite some time to change my RR right-hand drive against a left-hand drive with UK registration. The Ashford dealer had big difficulties to come up with a proposal. In the internet I found at a grey dealer near Brighton a left hand vogue with 511 miles on the clock. Hence I bought the car. It was a Korean version build four years ago registered the first time by Land Rover in 1st May 2016.
As the car had no warranty I purchased an extended warranty contract and paid around £1.600,--. Recently I received an undated letter from Land Rover Approved Warranty Administration cancelling the contract. After inquiry at my dealer I heard, that the Land Rover Approved Warranty Administration could not accept this warranty as they could not trace the car, having been sold abroad! I think this is an outright lie as the car had only 511 miles and was first registered on the name of Land Rover May 1st, 2016. I am the second owner. Every dealership also as good as Ashford can only be as good as the main organisation. When the main organisation is untruthful it becomes very difficult for the dealer to be between the main organisation and the client. I wish a competent answer why Range Rover Warranty pretends not being able to trace their own car registered by Land Rover May 1st, 2016.
Land Rover Company Profile
Company Name:

Land Rover

Website:

www.landrover.com